Need a reason to go outside and explore nature this weekend? Well, we have you covered! Here are eight reasons why you should get lost in the great outdoors this weekend: 
1. To build a relationship with your furry friends
One of the best reasons to go outside for a hike through nature is that your dog likely wants to go out as well. Forget walks in the neighborhood, look for adventure with your best friend in the forest, mountain, or lakeside!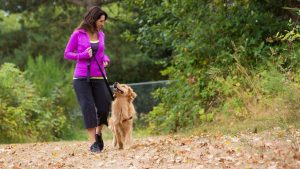 There are many reasons why animals thrive on being outside, as one source suggests: it helps dogs socialize, exercise, gain valuable nutrients from the sunshine, and most importantly bond with you! Frequently, exploring the outdoors with your four-pawed friends will not only be beneficial for their health and long life but also help your relationship with them in the process!
2. Can't sit still meditating? Go for a walk outside and achieve enlightenment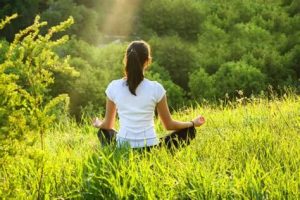 Do you have trouble concentrating and achieving peace during regular meditation? Studies have suggested that spending time in nature will allow you to achieve the same level of enlightenment!
Healing forest walks (known as forest bathing from the traditional technique of "Shinrin-yoku" in Japan) are shown to have great physical, mental, and spiritual benefits for your body. If you would like to practice this meditation strategy, make sure to focus on your surroundings, walk slowly through the forest, and do so silently so that you can tune into your surroundings. One source has mastered the art of forest walking and meditation and suggests that even group walks might be possible in this meditation technique, which is likely not the case for many others. 
So take a walk outside in nature with your family or social-distanced with others!
3. Relieve stress and anxiety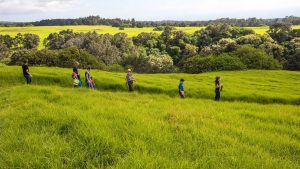 Going outside is a great avenue to escape and take a break from the stress and pressure of work and/or school. Studies have shown that spending time in nature – if you feel safe – can lower blood pressure and stress hormone levels, reduce nervous system arousal, and boost self-esteem. Time in nature also boosts endorphin levels and dopamine which promotes happiness and improves one's mood.  Research has also shown that individuals who viewed scenic pictures before being exposed to a stressor, were able to better handle that stressor. Research shows that just looking at scenic nature images can reduce stress and anxiety levels. Imagine what going out and seeing the real thing can do! 
4. For graceful aging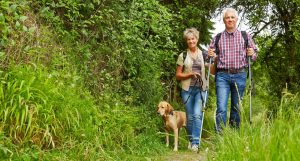 One of the many tips for aging gracefully is to get enough sleep. Going out in a green space can improve sleep quality and help relieve sleep problems. Sleep is important for both your physical and mental health. Getting the right amount of sleep has proven to lower the risk of heart disease and stroke, reduce inflammation, lower the risk of obesity, among many other benefits.  A study has shown that older individuals who spent time outside daily had fewer complaints of common aging pains than individuals who didn't. They also showed an improvement in mobility and ability to do daily tasks. 
Going out in nature also promotes physical activity/exercise which is a key component for graceful aging. Some options for staying active include going for walks or hikes, jogging, and cycling. Take a walk in/around your community and see what nature has to offer! If anything please do so for your continued beauty!
5. Going outside is good for your eyes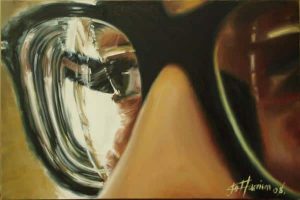 Time spent outdoors not only feels good but also may improve your eyesight. A study was conducted in 2016 that found spending time outside in spaces like nature early in life may offer protection against nearsightedness. Additional exposure to the sun's ultraviolet light B (UVB) rays might reduce nearsightedness. Exposure to UVB rays from ages 14-29 had the most impact on reducing nearsightedness. 
This is amazing news for youth who enjoy being in nature. This is especially needed as due to the COVID-19 pandemic, young people are mainly attending classes online which may impact vision negatively from computer vision syndrome or eye strain. Just make sure to wear proper sunglasses and sunscreen to avoid the negative effects of the sun!
6. The outdoors can shape you into a new you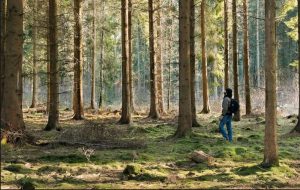 Being outside in nature and parks can have significant health benefits beyond weight control. Public parks and recreational facilities in cities were developed for health purposes. The first public parks developed in the 1890s were constructed because landscape architects and park planners were concerned about a sedentary lifestyle. In the 19th century, the "Rational Recreation" movement began to gain traction, and contact with nature was a key component.  Scientists recommend that adults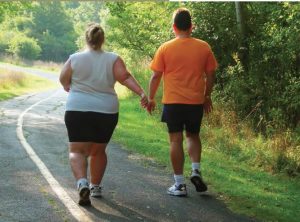 require at least 2 hours and 30 minutes of walking or moderate-intensity aerobic activity every week along with weight training 2 days a week. Being in nature will allow you to do both as you can walk and also do bodyweight exercises like squats and lunges. Some spots even have calisthenics workout spaces.
7. Go mushroom hunting and increase your culinary skills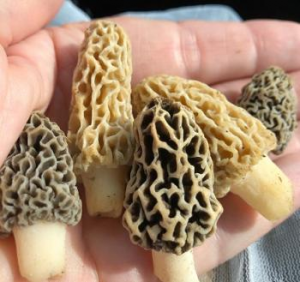 Going mushroom hunting can be a new fun activity for people in the Ontario area. Mushroom season is through late March and May. For the beginner, mushrooms tend to grow in old burn sites, near ash, aspen, elm, and oak trees, and south-facing slopes. Mushrooms like morels have a meatier taste and can be a great alternative to your regular entree! It is important to make sure the mushroom you pick is edible to eat and please go with an experienced forager for your first run. Make yourself a natural meal made from mushrooms and be the FUNgi of your friend group!
You can find other organizations to forage with you located here. 
8. Get inspired to make your own a pollinator garden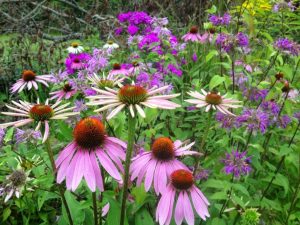 Growing a pollination garden can be yard-friendly and invite new pollinators to take care of your freshly blooming flowers.  It is important to choose flowers that have a staggered blooming season for the pollinators to be welcomed all summer to late fall. This may include hummingbirds, butterflies, bees, moths, beetles, and wasps that will fertilize fruits and flowers for other animals to eat and survive.  To create a garden yourself, choose a plot of land and go easy on pesticide use and landscaping. Pollinator growth can be staggered by human intervention. You have the option to choose seeds or nursery plants based on your budget and timeline. If you don't have much confidence in your green thumb read the plant's tag. That can be the best advice to take care of your garden. But whatever you choose, now is the time to start and know that what you are doing is good for the nature around you. 
We hope that you can go outside this weekend! We prepared a video of a nature walk, in case you are not able to leave the house during these unprecedented times. It can also found on our Instagram. The 2021 summer team hopes you have a wonderful weekend surrounded by mother nature!
Yanique McFarlane is a Master's in Environment and Sustainability student at Western University. Her background in
Conservation and Biodiversity, Linguistics and Molecular Biology, Immunology and Disease sparked her interests in healthcare and the environment, topics in climate change, conservation (of species, land, water, and energy), advancements in clean technology and sustainable life.
Her professional interests lay in energy, waste, and resource management along with promoting and fostering environmental awareness and understanding. In her spare time, she enjoys reading, watching cartoons, and sharpening her calligraphy skills.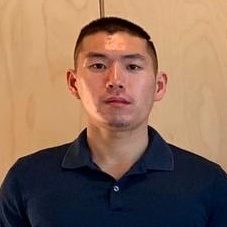 He is a Masters of Environment & Sustainability (MES) Candidate at the University of Western Ontario. He completed his BA in Urban Studies with a Focus in Planning at the University of Toronto. He is particularly interested in sustainable urban planning practices that work in line with market and consumer demands. In his spare time, Anthony enjoys cycling, calisthenics training and practicing martial arts.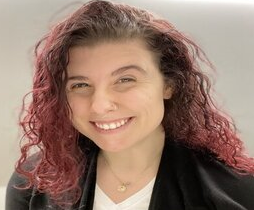 Elizabeth is a Master's in Environment and Sustainability student with a focus on corporate resource use. Their background is in the field of Environmental Studies with a double minor in Biology and Geographic Information Systems from Central Michigan University. Utilizing her skills in such a critical mindset, Elizabeth is determined to explore what the Earth has to offer to the corporate world and sustain life for the future to come. In her free time, she likes to learn about microorganisms, explore Northern Michigan, and find new hobbies to pursue in this time of isolation.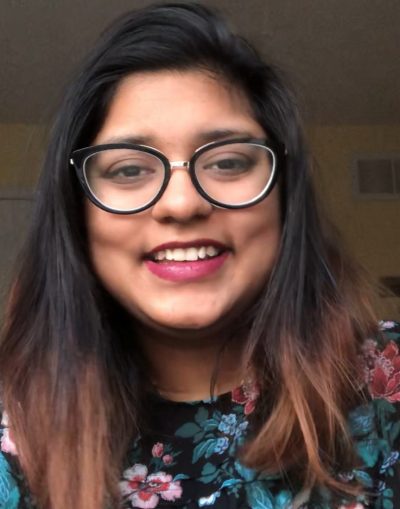 Ishani Dasgupta is majoring in Environment, Resources, and Sustainability (ERS), while also pursuing a minor in English & Literature Studies, at the University of Waterloo. She is a dedicated environmental writer and has worked throughout the course of her career to write about the challenges faced by communities, natural spaces, and activists alike regarding the destruction of the natural environment–she is interested in exploring global inequities created by the current Anthropocene. In her free time, Ishani likes to make music, read, and go on nature walks. Ishani is taking on the role of an editorial intern for Alternatives Journal (A/J).