Ishani Dasgupta
I am a self-proclaimed journalist, environmental activist, and friend to Mother Nature. Although I am most proud of being a human being and believe me when I say, I understand the irony of that statement compared to my aforementioned "titles".
I am well aware that people and our built systems, such as the government or the economy, are deeply faulted. I am well aware that our growth in technology, infrastructure, and so-called "progress" is a veiled sledgehammer that is destroying natural spaces. But still, I am proud to be a human being that cares deeply about the very Earth her peers are destroying. Mostly, because I know I am not alone in the fight to save and protect this biosphere.
We are in the age of activism. It is a global revolution where groups are shouting (now mostly online) and resisting ignorant conformity. It is completely overwhelming and yet completely necessary. A group of dedicated dreamers, acting in the most human way they can, stubbornly protecting what they love. That is, of course, nature. I am part of this group; I was as soon as I stepped outside and could breathe fresh air or hear the sounds of wildlife. Now I understand that this is becoming a privilege for many people.
I do not know where I will be in 2071, or even who I will be for that matter. But I do know that I will not be alone. I will be surrounded by the fighters of my generation, reminiscing about either our success or failure of the climate activism movement. We will be old and weathered with time, but hopefully not jaded by our own experiences. I hope that we will encourage and inspire some curious and passionate 20-something year-olds (like the issue editors in this piece). Most importantly, I hope I will be able to walk outside and not be disappointed or worried like I am today.
I want to be climbing trees (or attempting to with my walking cane in hand) and rambling to children about a red-winged blackbird that hopefully has not gone extinct. And I know that I use the word "hope" quite a lot because for me that is what 2071 and this issue boils down to. Hope for a better future, where humanity disposed of their greed and consumption and replaced it with gratitude and care for the Earth. Or at the very least, a hope that this issue will force those in positions of power to act, instead of remaining dormant in the ever rapid destruction of the environment.
Perhaps having this hope is futile, but it is also a shared trait amongst us all. I have mentioned that I am proud to be human and my articles might make you feel the same or the complete opposite. My only advice to you, dear reader, is that from this issue you garner hope for a better future or a better fight and know you are not alone.
We walk this road together and in the next 50 years, I hope to see you walking with me.
 Elizabeth Roden
To me the game is not about survival of the fittest, it is about making sure everyone survives with me.
Hello, my name is Elizabeth Roden and I want to be your educator. I am going to be your person who holds a wealth of knowledge that comes from all sides; charitable, corporate, scientific, and common knowledge. I want to understand how each person made their decision and mistakes to make the environment and how it is now. With this knowledge, I want to be able to educate about the future and see if you can make better decisions than we did; I want to put the earth on a better track. I want you to be inspired to learn more when you come into my classroom.
The goal of my life is to take on a form of leadership that is indiscriminate, to any class, race, sexuality, or gender, and be able to properly communicate with possible climate deniers and skeptics.  I want to be able to connect others to environmental resources that they may not have had already. I will be sitting at the front of my class welcoming any question and, with my experience in the field of physical labor/research, further a student's education. If I could not provide an answer, I would be happy to help find the answer for them because I might want to know the same thing.
I want to be a voice to say that being environmentally conscious is not restricted by social status.  And if that is proven to be true, that privilege can be used for the greater good compared to what has been done in the past. I have acknowledged my hurt to the environment, but the difference is my drive to be better. I want others to realize they can still make a difference even if they may have done something bad. As a collective that is one of the greatest parts of being an environmentalist and an educator. This was never about me or having my name known, it was for you. To have everyone know what you learned and build on it.
This may be a goal that could be unrealistic in today's year. But I do hope in the year 2071 that through my journey of being an educator we have learned to adapt and mitigate climate change. The world has changed for humans and it is our time to change for the world. We have been learning constantly to survive through people by obligation. I now want to take on the role not just by duty, but because I want to. I want to work towards letting humans exist instead of being in survival mode because it is what we deserve. We have done the hard work so let's put it into practice so we can breathe.
Just because life is a game does not mean everyone cannot win.
 Yanique McFarlane
I am one of the environmental communicators at Alternatives Journal who aim to entertain, convey environmental messages, and tell stories that make a difference. I am here to use my voice to raise awareness and be a helping hand in rebuilding society and nature in such a way that we get on the right side of this climate crisis. I am passionate about sustainability and addressing climate change. My final goal is to be an environmental professional in environment and sustainability with a focus on energy, waste, and resource management while finding new ways to raise awareness for sustainability and conservation initiatives.
You should take the time to read my pieces because I am committed to being a reliable source of information. What I write will be for you, to help you, help our environment.  I believe this platform is a great avenue through which we can tackle help to climate issues and ensure that the needs of the current population are met without the possibility of jeopardizing the ability of future generations to meet their needs. It may seem a little optimistic, but I think we still have the time and resources needed for us to look back on 2021 and celebrate the positive outcomes of climate activism. I may not be aware of what the year 2071 may bring, but I would like to take you on a very "realistic", imaginative journey of the steps we can take to get where we want to be. The topics I cover will be what I believe are the most crucial to our progress. I hope to learn and expand my interests such that I can better communicate the journey towards a better future. One where we have maintained the habitability of the Earth not just for humans but for all organisms living here. I will put energy and care into my stories so that they will be entertaining yet thought-provoking.
In this issue, I hope to give you a futuristic view of a sustainable and environmentally sound world that we all did our part to achieve. I want to show you the world that we are fighting for. I hope to encourage you, reader, whether you are a student or an old retiree to be more concerned about the climate crisis and empower you to participate in environmental protection and resilience initiatives in your own spaces.  I am not here to scare the reader, I am, however, here to inspire as I have been inspired.
It's important to me that we have hope, hope for the future generation,  that we will not leave the Earth in shambles, but rather "try to leave the Earth in a better place than we arrived" – Sidney Sheldon
Yanique McFarlane is a Master's in Environment and Sustainability student at Western University. Her background in
Conservation and Biodiversity, Linguistics and Molecular Biology, Immunology and Disease sparked her interests in healthcare and the environment, topics in climate change, conservation (of species, land, water, and energy), advancements in clean technology and sustainable life.
Her professional interests lay in energy, waste, and resource management along with promoting and fostering environmental awareness and understanding. In her spare time, she enjoys reading, watching cartoons, and sharpening her calligraphy skills.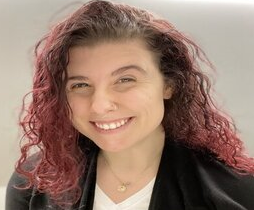 Elizabeth is a Master's in Environment and Sustainability student with a focus on corporate resource use. Their background is in the field of Environmental Studies with a double minor in Biology and Geographic Information Systems from Central Michigan University. Utilizing her skills in such a critical mindset, Elizabeth is determined to explore what the Earth has to offer to the corporate world and sustain life for the future to come. In her free time, she likes to learn about microorganisms, explore Northern Michigan, and find new hobbies to pursue in this time of isolation.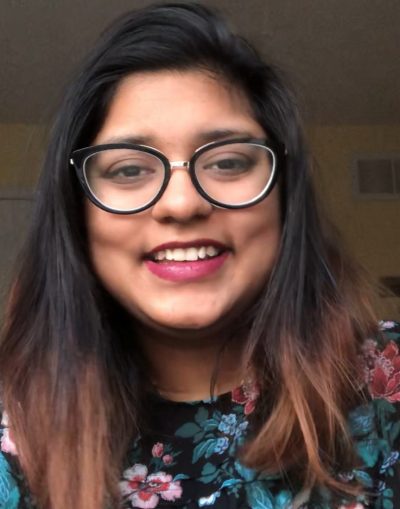 Ishani Dasgupta is majoring in Environment, Resources, and Sustainability (ERS), while also pursuing a minor in English & Literature Studies, at the University of Waterloo. She is a dedicated environmental writer and has worked throughout the course of her career to write about the challenges faced by communities, natural spaces, and activists alike regarding the destruction of the natural environment–she is interested in exploring global inequities created by the current Anthropocene. In her free time, Ishani likes to make music, read, and go on nature walks. Ishani is taking on the role of an editorial intern for Alternatives Journal (A/J).