For those who do not know I am turning 23 this upcoming weekend. All week my mother has been asking me what I wanted exactly for my birthday. As I am leaping into adulthood, this is now a time of reflection on exactly what could bring me happiness at the age of 23. Would it be a rice cooker? New bedroom rugs? Or should I make room for more things by throwing away the toys I had in the past?
According to CNN Business, the company Mattel wants to recycle your old plastic toys that have been ruminating in my parents' basement. This gives the company the opportunity to recover and reuse materials for future products in the United States and Canada. This is at no cost to the consumer after the toy has been bought and will be processed directly from package to plant. Any toy that cannot be recycled will be used to create more plastic products or incinerated to generate energy.
This is Mattels' first step into making a closed circular economy. According to Pamela Gill- Alabaster, the head of sustainability of Mattel, now "has the opportunity to learn from the circular model," that they haven't pursued before.
This is not the first time I have heard this idea. I have heard of childhood companies like Crayola initiating the ColorCycle program. It can also be related to recycling plastic grocery bags at select locations.
I for one have never participated in any company sustainability program because the company wants me to get over my attachment to the toy, print, pack, drive, ship, and then drive home. I think these programs are great ideas and keep more pieces of plastic out of the landfill. It is also great PR for the companies making these programs as well! Moreover, it does make the consumer think about how their choices are affecting the planet.
But I do not think companies truly think consumers will go the extra mile to do so. Even though the company makes it as easy as possible for the consumer to send the toys back, there may be that thought in the back of their heads saying, "Oh I will need that later." There are memories attached to our childhood mementos, and if we were done with them consumers would rather donate them or throw them away because that would seem easier.
I think at the age of 23 I should really be thinking about how to speak with my dollar. What I spend my money on will determine how much goes into the landfill per year. And when I see companies have available options like this in the early part of my life, it gives me hope for the future. Maybe I will not be surrounded by the plastic when I turn 73. Who knows, maybe I will buy a doll for myself, but second-hand only of course.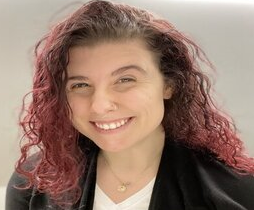 Elizabeth is a Master's in Environment and Sustainability student with a focus on corporate resource use. Their background is in the field of Environmental Studies with a double minor in Biology and Geographic Information Systems from Central Michigan University. Utilizing her skills in such a critical mindset, Elizabeth is determined to explore what the Earth has to offer to the corporate world and sustain life for the future to come. In her free time, she likes to learn about microorganisms, explore Northern Michigan, and find new hobbies to pursue in this time of isolation.