Fifty years ago, our first issue was released. It was the 1970s, everything was different but the A/J spirit ran strong, and started magnificently as the first solely environmental-focused publication in Canada. The issue was called "Perspectives of Society and Environment". It contained five articles (listed below) and was very much a draft into what would soon become the foundation of Alternatives Journal.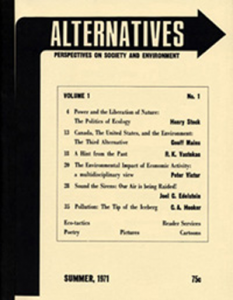 We can't tell you much about what happened that fateful summer in 1971, we will leave that story for later in the series told by a founding member himself, however, we can credit our success to that first issue. Our very first mark in the environmental reporting space. Most importantly, it created a space for new enthusiastic writers to share their knowledge and stories about nature–we have carried that space over in our work in the present.
Join us in this series as we discuss the first issue and look at what has changed in the last fifty years. We can absolutely guarantee it is not just our logo, even though we immensely appreciate the groovy style of "Alternatives" in the pilot copy.
Our first article will delve into a topic from the pilot issue and what has changed since its first debut in 1971. Hint, it has very much to do with the gavel of environmental justice.
We hope you like our featured image for this series. You know what they say: blacklight posters never go out of style!
Our first post is published and can be found here.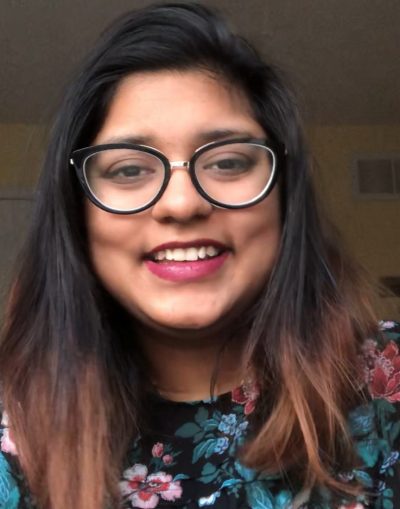 Ishani Dasgupta is majoring in Environment, Resources, and Sustainability (ERS), while also pursuing a minor in English & Literature Studies, at the University of Waterloo. She is a dedicated environmental writer and has worked throughout the course of her career to write about the challenges faced by communities, natural spaces, and activists alike regarding the destruction of the natural environment–she is interested in exploring global inequities created by the current Anthropocene. In her free time, Ishani likes to make music, read, and go on nature walks. Ishani is taking on the role of an editorial intern for Alternatives Journal (A/J).