Keep Your Pets Safe in This Summer's Heat!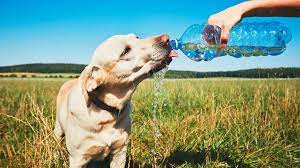 Source: The Limited Times
An article published today by National Geographic suggests that extreme heatwaves this summer and are becoming increasingly dangerous for pets over the last few decades. That's right, your cats, dogs, and birds are all in danger of overheating, so it is important to recognize the signs of this phenomenon so that you can protect them from our over warming planet.
Firstly, it is important to identify how your pet cools down in warm temperatures. Interestingly, common house pets like rabbits and birds do not sweat at all. Dogs do sweat, but only do so from their paws and noses; they otherwise rely on panting to evaporate water from their body. Lastly, cats groom themselves to keep cool.
The article also suggests that fur is important to keep a pet cool during especially warm seasons, as it acts as an insulator of sorts (like shade) and keeps heat from direct sunlight from penetrating the skin, further preventing sunburn—don't get a fancy cut for your dog/cat, because it won't help them in the long run!
Moreover, you should identify if your pet is in the "high risk" category of suffering from heatstroke so that extra preventative measures might be taken; in this grouping, there are short-headed dogs, overweight pets, and extremely young or old pets. Furthermore, you should note during travel that your pet is likely acclimated to their home's climate, so going great distances to climatically different locations might be a shock to your pet's system. It is best to introduce them to different climatic situations as they are growing, so they are acclimated to all different types of weather.
The Future of Cars in the U.S.A is Electric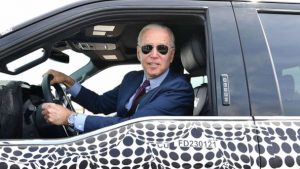 Source: ABC News
On Thursday the Biden administration announced their plans to reduce greenhouse gas emissions from transportation, in their overarching strategy to battle climate change. This strategy would primarily focus on creating an infrastructure of electric cars for all different types of industry in the country.
President Joe Biden demonstrated his support for this plan by scandalously driving a Ford F-150 Lightning pickup at a Ford testing site. He drove up to reporters and said, "this sucker is quick". It seemed to be an excellent promotion strategy used to encourage the country's private sectors to adopt similar heavy transport for their shipping and other product needs.
The Biden administration just recently signed an executive order to ensure that half of all new vehicles sold by 2030 in the country would be zero-emission-centric—including electric vehicles and hybrid-electric vehicles. This was just one of the ideas proposed to reduce the country's overall greenhouse gas emissions.
It is important to note that electric vehicle production and distribution have fallen behind in the U.S. compared to other countries in the last few years—electric vehicles represent only 2% of all new cars sold in the country in the past three years, as suggested by the International Energy Agency.
However, the Biden administration and many other climate activist groups hope that the introduction and wide-scale distribution of these vehicles will help the warming globe in the process. Get ready to drive your favorite Prius model X America!
So THAT'S Where Our Money went!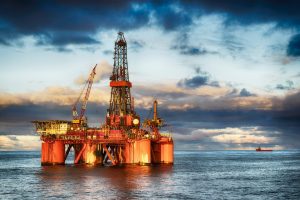 Source: Motley Fool
It's been a busy week with lots of news so this little item, first published in a report on CNN, leads with a wonderfully clear headline:
Oil companies are wooing skeptical investors with cash. Will it work?
The story looks at global players such as BP (the artist formerly known as British Petroleum) and such but it quickly reminded this writer of a report released by the International Institute for Sustainable Development (IISD). This report, released in early July, makes clear what is at stake for us Canadians as our federal government seeks to both create the conditions for battling our environmental relalities ('we declare a climate emergency') while simultaneously throwing hard-earned taxpayer dollars at the oil and gas sector ('I know we declared a climate emergency yesterday but we're going to spend $7 billion today on Trans-Mountain Pipeline…..because we're operating like it's 2015!').
From the precis:
"Over the past three years, oil and gas pipelines received more than CAD 23 billion in support from Canadian federal and provincial governments, including CAD 10 billion since the COVID-19 pandemic started, reveals a new study released today by the International Institute for Sustainable Development (IISD), titled Pipelines or Progress: Government support for oil and gas pipelines in Canada."
Now back to the financial machinations/bribery. From CNN:
"Wall Street isn't convinced that the world's biggest oil firms can successfully overhaul their businesses as the climate crisis accelerates.
The industry response? To dangle more cash.
What's happening: BP (BP), which announced results that beat expectations on Tuesday, upped its dividend by 4% to 5.46 cents per share and said it would buy back $1.4 billion in shares over the next quarter. Its stock jumped more than 5% in London in early trading.
In the past week, competitors Chevron (CVX) and Total (TOT) also announced share buyback plans, while Shell (RDSA) boosted its dividend and said it would repurchase $2 billion in stock by the end of the year."
There's nothing untoward about this strategy, a tried and true method among the Wall Street crowd and Ponzi schemers worldwide. However, at a time when we are trying desperately to justify the investments necessary to future-proof our economy from the worst impacts of the climate emergency, our government is giving our money away to a sector that is simply and singularly focused on squeezing more profits from their inventories of GHG-causing, climate-emergency-exacerbating 'dead dinosaur juice'. Use that money to provide job and skills retraining for the hard-working workers? Use that money to create a pool to pay for the costs of cleaning up abandoned wells? How about billions to clean up the uber-toxic tailing ponds in the tar sands?
Nope. They'll use the money to bribe investors. And those short-term investors don't really care about long-term environmental impacts. They care about short-term returns. And our collective investment made by our current government?
Short-term thinking, more like it!
Slow But Steady Progress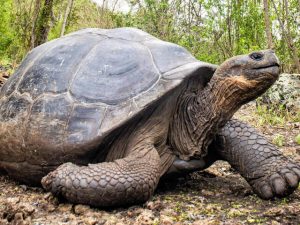 Source: WWF
There may be no more iconic species for deep-green naturalists than the Galapagos Islands Tortoise, an ancient species who, due to their longevity, might have an individual member who actually met Charles Darwin as he was researching DESCENT OF MAN AND THE ORIGIN OF THE SPECIES in the 1860s!
Unfortunately, the intervening years haven't been kind to the tortoises, as their interactions with humans proved deadly. From overconsumption as a food source to the creeping (and devastating) impacts of human-caused, anthropogenic climate change such as habitat loss and food scarcity, the Galapagos tortoises have seen their numbers plummet. Until recently.
A report released this year by the Galapagos Conservancy shares some hopeful news:
"According to park rangers and scientists from the Giant Tortoise Restoration Initiative (GTRI), the results of the recent expedition to Alcedo Volcano in the northern part of Isabela Island to conduct a census of the tortoise population there (Chelonoidis vandenburghi) exceeded all expectations, with 4,723 individual tortoises located and marked.
Data suggest that this is a healthy population: in nature, a population of such a large size, with many older as well as younger individuals, and that has one male for each female — as is the case of the Alcedo volcano tortoises — is considered a completely viable population
Danny Rueda, director of the Galapagos National Park Directorate (GNPD), indicated that the expedition revealed that this is the population of giant tortoises that is in the best condition in Galapagos, but it is not free of threats; invasive species such as rats and feral cats were also found.
"Finding such a large number of tortoises on Alcedo Volcano confirms that the management programs implemented in that environment have been successful. The eradication of goats and donkeys in 2006 has allowed the giant tortoise population here to flourish. In addition, abundant vegetation was found, which guarantees a permanent source of food for this species," added Rueda.
This is wonderful news. But the program director reminded:
As a result of the management actions implemented by the GNPD and its collaborators during the last six decades, Galapagos is likely home to around 60,000 giant tortoises including the populations of the different species — a number that is still low considering that more than 200,000 tortoises were removed from the Archipelago in previous centuries."
Two takeaways: 1) we CAN make a difference tomorrow with the work we are doing today; and 2) we have a LOT of work to do to make good for all the messes we've made when we weren't paying attention.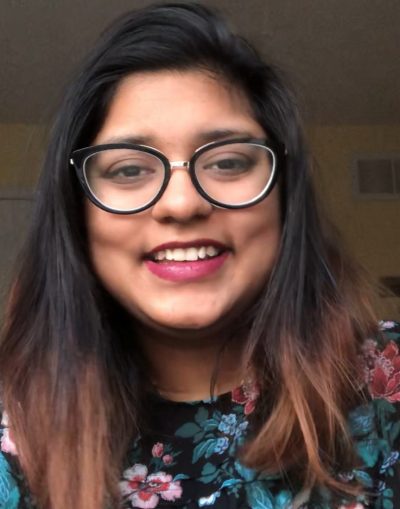 Ishani Dasgupta is majoring in Environment, Resources, and Sustainability (ERS), while also pursuing a minor in English & Literature Studies, at the University of Waterloo. She is a dedicated environmental writer and has worked throughout the course of her career to write about the challenges faced by communities, natural spaces, and activists alike regarding the destruction of the natural environment–she is interested in exploring global inequities created by the current Anthropocene. In her free time, Ishani likes to make music, read, and go on nature walks. Ishani is taking on the role of an editorial intern for Alternatives Journal (A/J).
David McConnachie is A\J's publisher.