Over a Billion Children At Risk in the Global Climate Crisis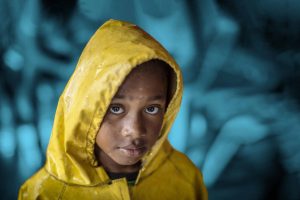 Source: UNICEF
UNICEF released a report this week titled The Climate Crisis is a Child Rights Crisis. This report generated new evidence on the potential risk of climate and environmental hazards (including shocks and stressors caused by such events). This report was created with youth climate activists in mind and was launched on the third anniversary of Friday's for Future (Greta Thunberg's organization).
The report found that over 1 billion children are already at extreme risk of being impacted by the current climate crisis. This is especially the case when looking at natural disasters such as floods, heatwaves, natural fires, and drought, which have impacted developing nations' disproportionality—it is within these developing nations (which hosts 1 billion children cumulatively) that natural disasters are most prominent.  Moreover, the study found that children were more likely to suffer the brunt of these disasters due to their developing state and other external factors (water and food scarcity, disease, etc.).
The message of the report was clear: our generation and all upcoming ones must focus on protecting those sensitive to the now prevalent climate crisis.
Exxon's Ambitious Destruction of the Environment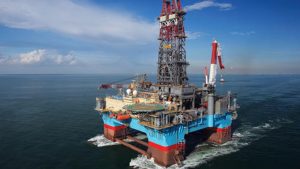 Source: CNBC
An article published by the Guardian has reported on ExxonMobil's new Guyana project which has experts worried about a potential oil-related environmental disaster. The largest worry both citizens and climatic researchers have had about the project is the potential further degradation of the sensitive marine ecosystem. The company has chosen this specific ecosystem to extract what is expected to be 9 billion barrels of oil.
The article details the company's ambitious goal to produce 800 000 barrels of oil a day by 2025; Exxon hopes to increase its production of oil exponentially, disregarding the parallel of its increase with the environment's decline. Such a pursuit is not inherently unique, as other oil industries are producing similar goals in hopes to keep up in the race within the fossil fuel industry.
However, Exxon has more intentional harm as the company has prioritized picking production locations without acknowledging its ecological sensitivity and overall importance to the global climate in its planning process. The article describes Guyana as a "rich" ecosystem that has 80% of its land dominated by biodiverse rainforests. This fact suggests that exploitation of natural resources (such as oil) in this nation not only results in natural spills in extraction and other damage to local biodiversity but also the massive release of carbon into the global atmosphere from rainforests (known to be carbon sinks)  that have been utilized in due process.
In the search for progress, Exxon has forgotten its most important stakeholder, the environment where it extracts its product, and our publication (and many others) will closely monitor its next steps.
The Montreal Protocol Has Saved Our Planet from A Climate Catastrophe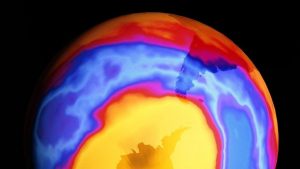 Source: BBC
A journal article published this week suggested that the Montreal Protocol on Substances that Deplete the Ozone Layer first passed in 1987, has allowed the world to avoid an extreme climate crisis.
In doing so, it has stopped an additional 115-225 parts per million accumulation in atmospheric carbon dioxide—the call for action has allowed for the world to have at most a 1.0 degree cooler global temperature. Additionally, the protocol has also mitigated the growth of land carbon sinks. The report actually suggests that 580 billion tonnes of carbon stored in forests have been stopped because of the lack of growth!
Conclusion This study has found conclusive proof that harsh criticism from unified protests (through international agencies) has caused an immensely positive change and protected the global biosphere.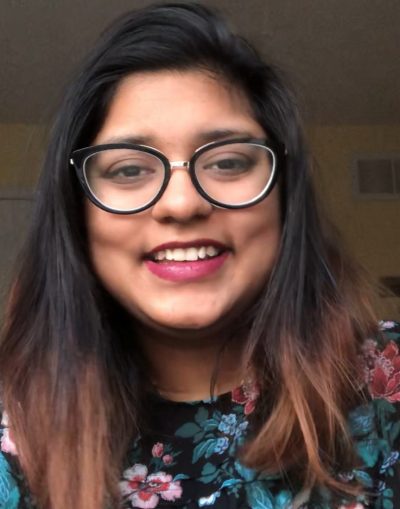 Ishani Dasgupta is majoring in Environment, Resources, and Sustainability (ERS), while also pursuing a minor in English & Literature Studies, at the University of Waterloo. She is a dedicated environmental writer and has worked throughout the course of her career to write about the challenges faced by communities, natural spaces, and activists alike regarding the destruction of the natural environment–she is interested in exploring global inequities created by the current Anthropocene. In her free time, Ishani likes to make music, read, and go on nature walks. Ishani is taking on the role of an editorial intern for Alternatives Journal (A/J).