17% of all Food Produced Globally is Wasted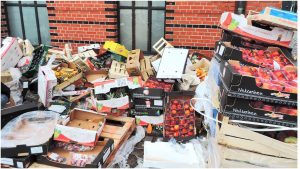 Source: Science News 
The United Nations Environment Programme released a report this week titled 2021 Food Waste Index Report that revealed a shocking statistic. Globally around 931 million tons of food was wasted in 2019. To put that into perspective, the amount of food wasted in 2019 was about 17 percent of all food that was available to consumers. The size of the food waste is startling considering that 690 million people are impacted by hunger each year and over 3 billion people cannot afford a healthy diet. Along with the number of people affected by food waste, there is a high economic cost to household food waste in North America. Food waste costs U.S families around $1500 each year. 
The data collected from the report was from 54 countries. In the report, 61 percent of all food waste came from homes, 26 percent was from restaurants and 13 percent was from supermarkets. The researchers in the study found that food waste was not just a problem in wealthier countries but it was a problem in every country. 
The study to date is the most comprehensive global food waste study but does have some shortcomings. The 54 countries included only account for 75 percent of the world population. 23 countries also could only provide food waste estimates for retail food services because of the missing data. Lastly, the report does not distinguish on items such as edible food waste vs inedible waste (bones and eggshells). 
Food waste has high environmental costs associated with high social impacts. Often, food waste is an overlooked portion in countries' climate strategies according to UN Officials. Lost and wasted food accounts for 8 to 10 percent of global greenhouse gas emissions every year. The emissions that go into food production also produce food that is wasted. This means valuable energy, land, and water is being used on crops and food which is not even confused by humans. 
Some solutions to food waste lie in better food labeling at grocery stores. In wealthier countries like Canada in the U.S, confusing food labeling contributes to increased food waste. Labels like Sell By, Best By and Enjoy By may cause people to throw out food that is safe to eat. In poorer countries, refrigeration is a major contributor to food waste. Improving their economy and giving households access to appliances would greatly aid in fighting food waste.
Is Using Social Media Bad for the Environment?

Source: Paragraphs
Our social devices have a further impact than we think.
When I first think of social media, I only think of the way I need to charge my devices. This will include my phone, my computer, my laptop, my apple watch, my Nintendo switch, my television, my gaming controllers, and my microphone. Even thinking about it, it seems like so much to me. I am not even sure how to keep up with it all.  Even when I think of upgrading, they take my phone for a rebate, but I don't exactly know what happens to it after.
"When it comes to understanding the direct environmental impact of social media, you really need to look separately at the two different sides of the coin," explains Andie Stephens, associate director of corporate carbon measuring agency, The Carbon Trust. "First, there is the manufacturing, use, and disposal of the devices that you access social media platforms on, such as smartphones, laptops, and desktops. Then there is the background infrastructure required to provide access to those platforms, which includes things like data centres, internet routers and the base stations that make mobile internet accessible."
Stephens continues: "The biggest part is the energy needed to power devices and data centres. With data centres – which can get very hot from all the equipment consuming a lot of electricity – a significant part of the total energy use comes from the need to provide large amounts of cooling to keep things operating smoothly. Then you must consider the manufacturing, which often requires the mining of metals and use of hazardous chemicals." 1.7 billion tonnes of greenhouse gases are produced from the internet alone.  Even using technology in COVID, has reduced 7% of greenhouse gas emissions.
While spam emails can have quite a small carbon footprint, sending images or large attachments can have a much bigger impact (Credit: Getty Images/Javier Hirschfeld)
So, in summary, the more you want to do with the electronic device, the more of an environmental impact it will have. There are ways to reduce your carbon footprint in what websites you choose to support and use. The Green Web Foundation is a resource that can identify whether the server uses 100% renewable energy. Also, to put it into perspective, the Website Carbon tool can show you how much carbon emissions the user uses from the website.
So does your boss really need a "thank you" message from doing an assignment? Or do you want to save the world today?
Here are some simple opportunities to reduce your own footprint:
     

Delete emails that you won't need again, to prevent them from being stored unnecessarily

     

Unsubscribe from email newsletters and mailing lists that you never read

     

Delete apps on your phone that you don't use

     

Delete redundant screenshots and photos from iCloud or other cloud drives

     

Use your phone for quick Google searches instead of a laptop — it uses less energy

     

Tell the companies in an email or feedback server that you want the website to choose greener!
Gen Z and Millennials Are More Involved in Climate Change Movements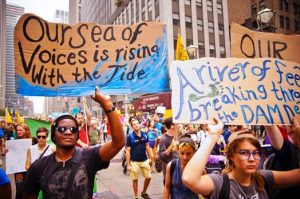 Source: The Conversation
A recent survey published by the Pew Research Centre, has shown that Gen Z and Millennials contribute the most in climate change activism (both in-person and online), than any other age bracket in the U.S. The research group suggested that "meaningful generational differences" are the leading reason why these groups choose to speak out against climate change.
Younger activists, such as Greta Thunberg, the leader of the global Friday's for Future Movement, are often at the forefront of climate activism. This could in turn encourage those within the younger age bracket to act against environmental degradation and climate change. Additionally, the exposure to the internet and media have also exposed younger adults to discussions about climate movements and allowed more action to be taken in other forms— by doing so online!
The group also suggested that anxiety might be a leading cause of why the younger generations care about climate change. The younger generations, much like others before them, hope for an ideal future where the planet is not under pressure from external outputs (global warming, climate disasters, water shortages, etc.). However, due to the current progress in society being environmentally ignorant, this future appears less and less likely to actually occur. This has caused a large emotional reaction (anxiety, outrage, etc.) and engagement to climate change content, specifically individuals who are Gen Z or Millennials as it is their future that has been affected.
 Some other interesting statistics of the survey are:
Large portions of individuals in Black (68%) and Hispanic (55%) communities wish to have climate change policies that also aid low-income areas.

50% of those who took the survey said that they experienced extreme weather in the last year.

Over 50% of individuals say that climate scientists do not have enough influence in climate policy debates or policy changes in relation to climate change.
Climate Change and Your Health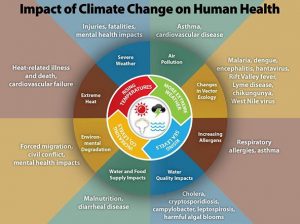 Source: Centers for Disease Control and Prevention
America, along with 193 other countries, is a signatory to the Paris Agreement that provides a global response to the threat of climate change. This requires all participating countries to establish carbon reduction goals and implement measures to keep global temperature rise this century to well below 2°C above pre-industrial levels. Regardless of the efforts these countries are currently implementing and executing, the effects of climate change are being felt today; not just on the physical environment but there is also growing evidence that climate change poses significant risks to human health. 
A new report has estimated that the minimum health costs of climate change is  $820 billion per year in the United States alone. There is a wide variety of medical issues because of climate change that are already having a financial impact on taxpayers. With an increase in climate change, we will see a disruption in air and water quality, water and food supply, changes in weather, extreme heat, increasing allergens, environmental degradation, and changes in vector ecology. The health threats associated with these disruptions will intensify and new threats may emerge.  Researchers have estimated that the costs to take care of the impacts will continue to rise as climate change accelerates.  According to Renee Salas, a physician at Massachusetts General Hospital, "receiving care for climate-sensitive diseases can quickly add up". 
For example, Salas had to treat a middle-aged man 30 times, in the space of one year, for Lyme disease – a tick-borne illness that has been able to extend into other seasons. This is due to the fact that climate change has accelerated and prolonged ticks' developmental cycle, enabling an increase in their egg production, and has allowed for this disease to have a broader range of risk areas. Likewise, Salas also had to treat a young girl for several asthma attacks intensified by climate-driven pollen seasons and air pollution. 
According to the report, climate change will have the most effect on the health of the more vulnerable populations such as low-income, communities of color, children and pregnant women, seniors, and Indigenous groups. 
It is important to note that calculating the exact amount price for climate-driven healthcare is tricky and based on the lack of data on this issue. Based on this, the report estimates that $820 billion is the minimum per year. 
We are not doomed yet, this estimate gives policymakers, health officials, and the public the opportunity and the drive to reduce greenhouse gas emissions by advocating for climate policy or simply utilizing public transportation or any other small steps that will aid in lowering greenhouse gas emissions. 
"In the end, action on climate change is a prescription for improved health and equity."
– Renee Salas, a physician at Massachusetts General Hospital
BREAKING NEWS: This is The 50th WTF!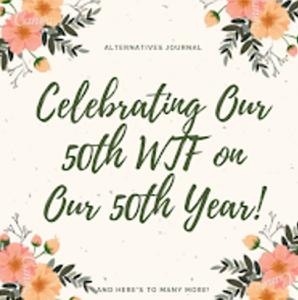 It started – as a lot of things that got started during the first Covid summer in 2020 – as a scramble for solutions. A team from Western University's Centre for Environment and Sustainability were finishing up their MES degrees with a final co-op placement. They were tasked with leading a print magazine issue AND finding a way to raise their ideas and their voices on a weekly basis. 
The solution that they generated – and that has been perpetuated by their peers for the last year and a bit – is THE WEEK THIS FRIDAY, a tool for bright green minds to have snippets of usable and shareable information to 'own the conversation this weekend. We wanted to provide those social butterflies (socially-distancing, of course) to continue to sprinkle ideas and inspiration into their dinner-table and coffee-table conversations. Little DYKs and FYIs. With a lot of science and a touch of cheeky humour.
In the intervening year, the team, which has continued to evolve and change, has embraced the responsibility that comes with weekly, must-do publishing. They seek to expand their knowledge and share their learnings. And as an organization that was founded in 1971 – meaning we're celebrating the organization's 50th anniversary this week –  as a 'literary lab' to explore the new area of study called 'environmental science', the lions and legends who've written for A\J in the past are smiling with pride as they see the newest generation of idea-filled and inspiration-sharing environmental communicators.
So here's to 50 volumes of WTFs in A\J's 50th anniversary year – and here's to many, many more to come!
Sincerely and truly, 
A/J Team
Yanique McFarlane is a Master's in Environment and Sustainability student at Western University. Her background in
Conservation and Biodiversity, Linguistics and Molecular Biology, Immunology and Disease sparked her interests in healthcare and the environment, topics in climate change, conservation (of species, land, water, and energy), advancements in clean technology and sustainable life.
Her professional interests lay in energy, waste, and resource management along with promoting and fostering environmental awareness and understanding. In her spare time, she enjoys reading, watching cartoons, and sharpening her calligraphy skills.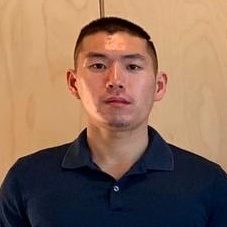 He is a Masters of Environment & Sustainability (MES) Candidate at the University of Western Ontario. He completed his BA in Urban Studies with a Focus in Planning at the University of Toronto. He is particularly interested in sustainable urban planning practices that work in line with market and consumer demands. In his spare time, Anthony enjoys cycling, calisthenics training and practicing martial arts.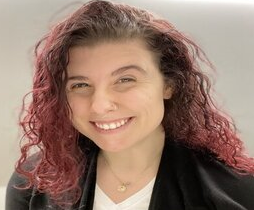 Elizabeth is a Master's in Environment and Sustainability student with a focus on corporate resource use. Their background is in the field of Environmental Studies with a double minor in Biology and Geographic Information Systems from Central Michigan University. Utilizing her skills in such a critical mindset, Elizabeth is determined to explore what the Earth has to offer to the corporate world and sustain life for the future to come. In her free time, she likes to learn about microorganisms, explore Northern Michigan, and find new hobbies to pursue in this time of isolation.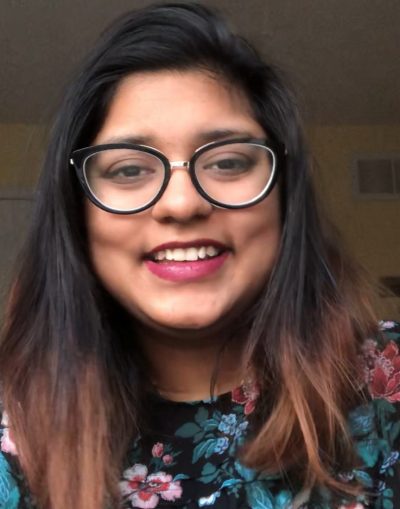 Ishani Dasgupta is majoring in Environment, Resources, and Sustainability (ERS), while also pursuing a minor in English & Literature Studies, at the University of Waterloo. She is a dedicated environmental writer and has worked throughout the course of her career to write about the challenges faced by communities, natural spaces, and activists alike regarding the destruction of the natural environment–she is interested in exploring global inequities created by the current Anthropocene. In her free time, Ishani likes to make music, read, and go on nature walks. Ishani is taking on the role of an editorial intern for Alternatives Journal (A/J).