THE ATHABASCA RIVER begins in the Rockies and flows northeast, joining the Peace, Slave and Mackenzie to form Canada's biggest river system. Just outside Jasper National Park, the river slides past the town of Hinton. In 1955, a pulp mill was built there to convert the local forest into Reader's Digest.

THE ATHABASCA RIVER begins in the Rockies and flows northeast, joining the Peace, Slave and Mackenzie to form Canada's biggest river system. Just outside Jasper National Park, the river slides past the town of Hinton. In 1955, a pulp mill was built there to convert the local forest into Reader's Digest. Just below the mill, I once encountered several waste settling ponds: sweet-smelling, caramel-coloured, topped with foam – a deadly cappuccino with, I recall, only a dike between them and the river. Only later did I wonder about storing toxic waste upstream of half of northern Canada.
That was 40 years ago. We knew much less about the environment then. And yet 700 kilometres downstream, infinitely larger lakes of toxic waste are still expanding. Dominating a devastated landscape, these tailings ponds – water, clay, sand and bitumen – are the spawn of tar sands developments. Their presence suggests that we don't learn from experience, and justify believing that we never will.
However, in recent advertorials, Suncor has argued that we can learn. New technology will accelerate reclamation of the tailings, shortening the time required for restoring the ponds to a more natural state. Suncor vice president Gord Lambert has also argued that Canada needs a national energy strategy, and has answered questions from readers.
These advertorials are something new for Alternatives. For some readers, they are a step backwards. The format is an issue: Blurring the boundary between paid and editorial content always raises concerns. But it's mainly the topic. The tar sands are causing obvious damage to the planet: Talk of improving them seems to echo the twisted concept of "healthy" cigarettes.
It's a reasonable response. In May 2011, The Economist announced the advent of the Anthropocene: a new geological era in which humans dominate the planet. The tar sands are certainly doing their share. They consume enormous amounts of energy and water. Some water is recycled, but much remains in tailings ponds from which contaminants in unknown quantities seep into groundwater or the Athabasca. Downstream in Fort Chipewyan, people have experienced higher than expected rates of cancer. (However, no definitive link to the tar sands has been confirmed). Regional air pollution, including acid rain, is a continuing concern. Greenhouse gas emissions from the tar sands have increased 300 per cent since 1990. In 2009, the tar sands produced 6.5 per cent of Canada's greenhouse gas emissions, up from five per cent in 2008. The global costs – extreme weather, ocean acidification, rising sea levels, and other consequences of climate change – are being offloaded on everyone, especially future generations.
These costs aren't just environmental. For decades, ecological economists have discussed the real costs of growth. The gap between wealth and happiness is perhaps widest in Fort McMurray, where investment of tens of billions of dollars has created a jackpot mentality and a community under stress. Alberta and Canada are paying more billions for this through low royalties and other subsidies. Meanwhile, oil exports jack up the dollar, making other exports uncompetitive and eliminating jobs elsewhere.
The Alberta and Canadian governments often insist that there is no alternative. That's also what addicts say. Addiction to oil is a symptom of the "resource curse" seen in countries that depend on a single lucrative resource. Another symptom is public policy undermined by cheap relief from the expenses involved in running a civilized society. Canada is not cursed by Nigeria's violence or Saudi Arabia's repression. But consider Alberta's failure to use its Heritage Fund to save for a future without oil, and the federal government's bankrupt approach to climate and energy. Ottawa substitutes cheerleading for policy, undermines climate negotiations, excises information about tar sands emissions from a UN report (as reported in June 2011), and collaborates on PR with Shell and other "like-minded allies." A recent low point was the embrace of Ezra Levant's argument for "ethical oil." Levant presented the slacker's guide to energy policy: As long as at least one country, anywhere, is doing worse, we have nothing to worry about. No wonder real debate has been outsourced to the United States, where the Obama administration is using the Keystone XL pipeline proposal to provoke questions about the tar sands.
In this context, advertorials that tout new technology but don't question endless growth of the tar sands can seem a little lame.
Still, their goal of encouraging dialogue is worth pursuing. The tar sands are indeed a wicked problem – more so than perhaps any Canada has yet encountered. There is room and need for everyone to participate. While a handful of corporations are most active in the region, we all burn the stuff. Canadians also have complex and contradictory views of the tar sands: For some they are a bonanza, for others a disaster. Figuring out what to do demands both views, and everything in between. Keep in mind as well that debates about the tar sands are already under way. Industry and government debate how to maximize extraction and minimize costs, while achieving optimal (not minimal) impacts. Environmental organizations debate how to persuade the public of the real costs of the tar sands. Distrust keeps these debates separate; this barrier is reinforced by an obstructionist federal government and by primitive attitudes among some in the oil patch regarding the science and economics of climate change. Reducing these barriers won't happen by chance – or by a wealthy company placing ads. But those who study institutional behaviour and deliberative practice are identifying ways of enabling real conversation even between those who disagree. It turns out that successful debate, and a capacity to learn from mistakes, depends on meeting four conditions.
1. Get the facts straight
Scientific knowledge is both tool and weapon in environmental affairs, essential for solving problems and winning arguments. But experience with everything from lead to asbestos to GM foods to cell phones has shown how knowledge about environmental and health hazards is often incomplete or corrupted. Industry-funded studies are often incapable, by accident or design, of providing useful information. As a result, science itself often deepens divisions over policy.
So it is with the tar sands. Since 2010, several reviews, including one by the Royal Society of Canada, have described inadequate and ineffective monitoring and assessment of their impacts. Monitoring, done mainly by contractors rather than Environment Canada, often lacks consistency, independent review or transparency. Reliable data about water quality in the Athabasca or greenhouse gas emissions from processing plants are often unavailable. Project assessments and approvals are done individually, and there has never been a comprehensive, cumulative assessment of impacts. The industry-sponsored Regional Aquatics Monitoring Program has gained a reputation for overly optimistic conclusions of minimal environmental impacts.
This is not a new story. Back in the 1970s, the Alberta Oil Sands Environmental Research Program was notoriously ineffective. In fact, one could write a history of bent science without ever leaving northeastern Alberta.
Enough already. Ending this history of corrupt science requires an independent agency, politically non-aligned and scientifically credible. A local model is the Northern River Basins Study. It operated in the early 1990s and was seen by all parties as unbiased and credible. There is an opportunity to apply its lessons: In March 2011 the federal government announced a $20-million plan to improve monitoring of water quality in the region, and, eventually, of air pollutants and biodiversity. Whether that will be effective will depend not just on the research, but also on who does it, and under whose control.
2. Be open about assumptions
Consider two choices for the tar sands: let 'er rip, or shut 'er down. Whichever option warms your heart reflects not only your values and interests, but how you make sense of the world. And any discussion that leaves people's assumptions unexamined is doomed to fail.
Divergent assumptions are at work in the tar (or oil) sands. Suncor, the rest of the corporate sector and government agencies assume confidence in science, technology and management. They see balancing the economy and environment as a matter of problem solving, technological innovation and close cooperation. (Sometimes very close: At a conference in Calgary in June 2011, a provincial official told us how, when he recently spent a year writing regulations, he became "like a brother" to his industry counterpart.) This approach is backed by substantial investments in pollution control, restoration of damaged habitats, and more efficient use of water and other resources, especially when these produce economic benefits.
Meanwhile, industry critics assume that technology is useful but limited, distrust statements about "managing" nature, view problem solving as avoiding the real issues, are skeptical of the notion of balance, and often assume that industry-government co-operation means conspiracy.
Different assumptions prevent agreement even on what is, let alone what should be. They are either oil sands (a vast resource) or tar sands (a toxic expanse). One sees successful mine restoration, the other perceives more blasted terrain; faith in spill-detection devices is countered by yet another ruptured pipeline.
But open dialogue about these assumptions may enable all sides to speak more frankly. In front of friendly audiences, government and industry officials often acknowledge what they dare not say in public: that the oil sands are a gigantic experiment, with uncertain consequences, requiring constant learning and adaptation. Their opponents have their own secret uncertainties, most especially about how to correct their ongoing failure to connect a planetary emergency to actual decisions. Neither side is sure of what is coming next, and acknowledging this is a condition of productive discussion.
3. Put it all on the table
Divergent assumptions lead to different solutions. For industry, solutions usually mean new technology: Any environmental challenge can be solved by, say, developing a better emission control device, or by adding polymers to tailings ponds to help them settle faster. But while these can play a role, there is also a long and unhappy history of failed attempts to use technology to solve complex social or political problems. Environmental organizations have their own panaceas: warnings of doom or upbeat calls for behavioural change. Both are usually ineffective, and can be ridiculous. National Sweater Day, anyone?
It would be more productive to place a wider array of options on the table, beyond new technology or turning down the thermostat. Will tar sands production be determined by industry plans and profits, or by greenhouse gas reduction targets? Can revenue be invested in renewable energy? What would happen if tar sands subsidies were cut off? And what if tar sands policy was part of an energy policy that included renewable energy, conservation and a carbon tax? Such questions would force discussion beyond narrow solutions, requiring attention to political and moral issues, including Canada's place in the world, and our responsibility to future generations and other species.
4. Go national
Environmentalism today often means thinking local: Consider the local food movement and anxieties about wind turbines. In contrast, and notwithstanding photos by Edward Burtynsky or Louis Helbig, or the views provided by Google Earth, most people may never see or care too much about the tar sands region. This is an old story – a continuation of Canada's history of viewing the North as a sacrifice zone, reliably providing hydropower, minerals and oil. Many in Alberta and Ottawa want to keep it that way.
But the enormity of tar sands development, and its malignant influence on our economy, politics and place in the world, makes this a national issue. Serious discussion must also be a national effort. In the absence of a national government ready to lead, others can show the way, helping Canadians learn to take collective responsibility for the tar sands. Perhaps this is a project even a thoughtful corporation could support.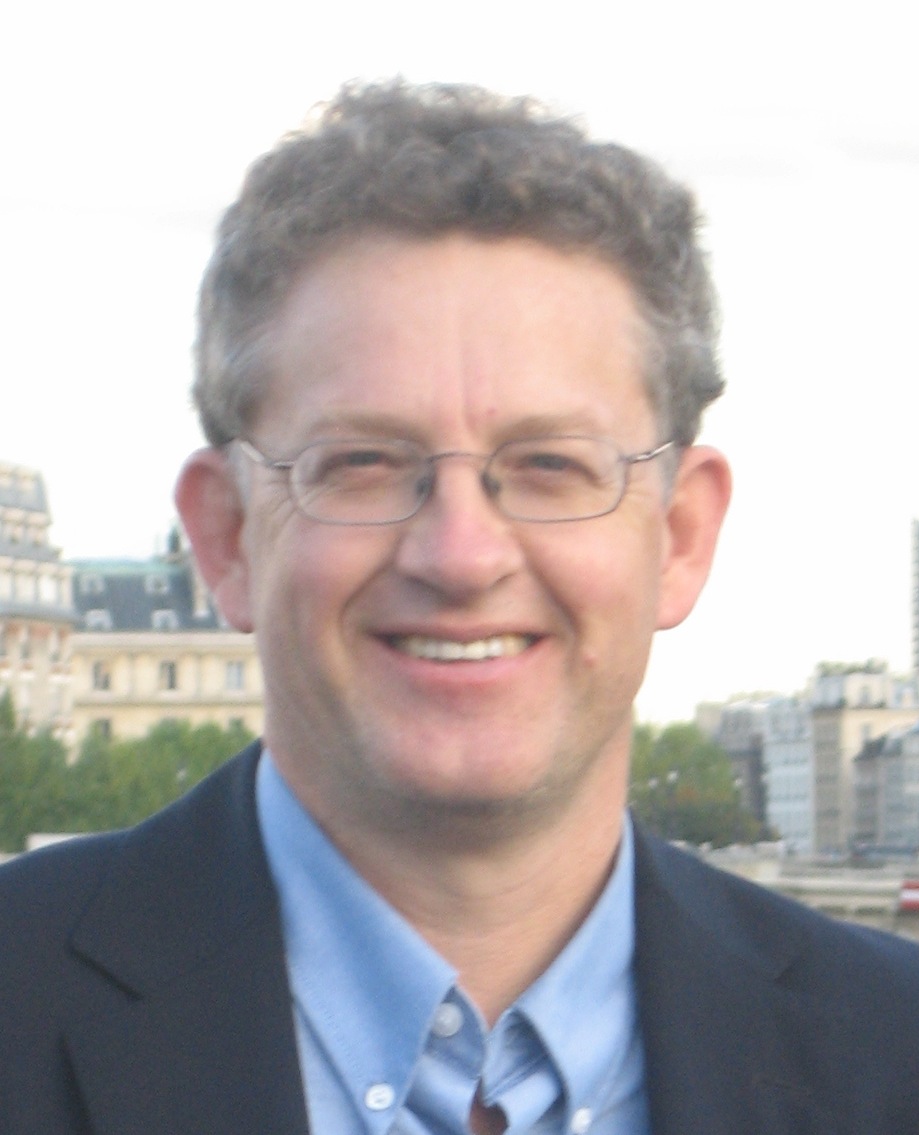 Stephen Bocking, a regular contributor to Alternatives, is professor at and chair of the Environmental and Resource Science/Studies Program at Trent University and author of A\J's EcoLogic blog.
You can follow Stephen on Twitter at @BockingStephen or read his blog: Environment, History and Science.