I have been vegetarian for practically my whole undergraduate experience [for environmental reasons] and recently the COVID-19 pandemic has forced me to incorporate meat into my diet due to the lack of plant-based food near me. Through research looking into reducing my meat consumption, I have found it may be better for the environment. There is a huge social construct associated with meat-eating and it is difficult for low-income families to make changes to their dietary habits. With meat prices being so high for only specific cuts of an animal it is not always possible. But could you actually live longer if we decided to use all cuts of meat? The longest-living Australian has tried it out. 
Deter Kruger turns 111 years old and 124 days old on May 17. He is currently living in the rural Queensland state town of Roma. He dedicates his long life to eating chicken brains. 
"There is only a little bite," Kruger says.
It sounds crazy, but brains can be used in a sausage ingredient, and can also be eaten boiled, braised, and cooked in liquid, poached,  or scrambled.
Dexter was a previous cattle rancher and dedicates his long career to eating unconventional cuts of meat. Over half of the waste of animals are not suitable for human consumption due to physical characteristics but is still edible.  It has been estimated that 11.4% of the gross income from beef and 7.5% of the income from pork, come from the by-products. Eating the product from the cut has the ability to cut down on the greenhouse gases emitted from the industry. Approximately it takes 9.3 gallons per bird of freshwater, the contaminated water needs to be made worth it. 
People who were able to interact with him at his nursing home said his memory is "amazing" for a 111-year old. 
On the contrary, a French-Canadian Marie-Louise Meilleur was named the world's oldest person at 122. Her strict vegetarian diet consisted of additional items such as olive oil, port wine, and chocolate. If somebody were to adapt to a vegetarian diet for 20 years or more, they would add four years to their lifespan according to Dr. Pramil Singh. Adapting to the vegetarian diet would be able to reduce greenhouse gas emissions by at least 10 percent per capita. 
There is no proven-based diet that could structure whether you would live longer and all-cause mortality and are still being studied. 
Would you try non-conventional cuts of meat? Would you be able to cut all the meat out to live longer? Do you want to live longer and see the world change? 
Your menu has all the choices- now it is up to you.
If you want to keep up with Deter Kruger- Australia's Oldest Man, his Twitter is located here.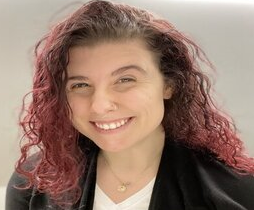 Elizabeth is a Master's in Environment and Sustainability student with a focus on corporate resource use. Their background is in the field of Environmental Studies with a double minor in Biology and Geographic Information Systems from Central Michigan University. Utilizing her skills in such a critical mindset, Elizabeth is determined to explore what the Earth has to offer to the corporate world and sustain life for the future to come. In her free time, she likes to learn about microorganisms, explore Northern Michigan, and find new hobbies to pursue in this time of isolation.