On Thin Ice: Climate Change Increasing the Risk of Drowning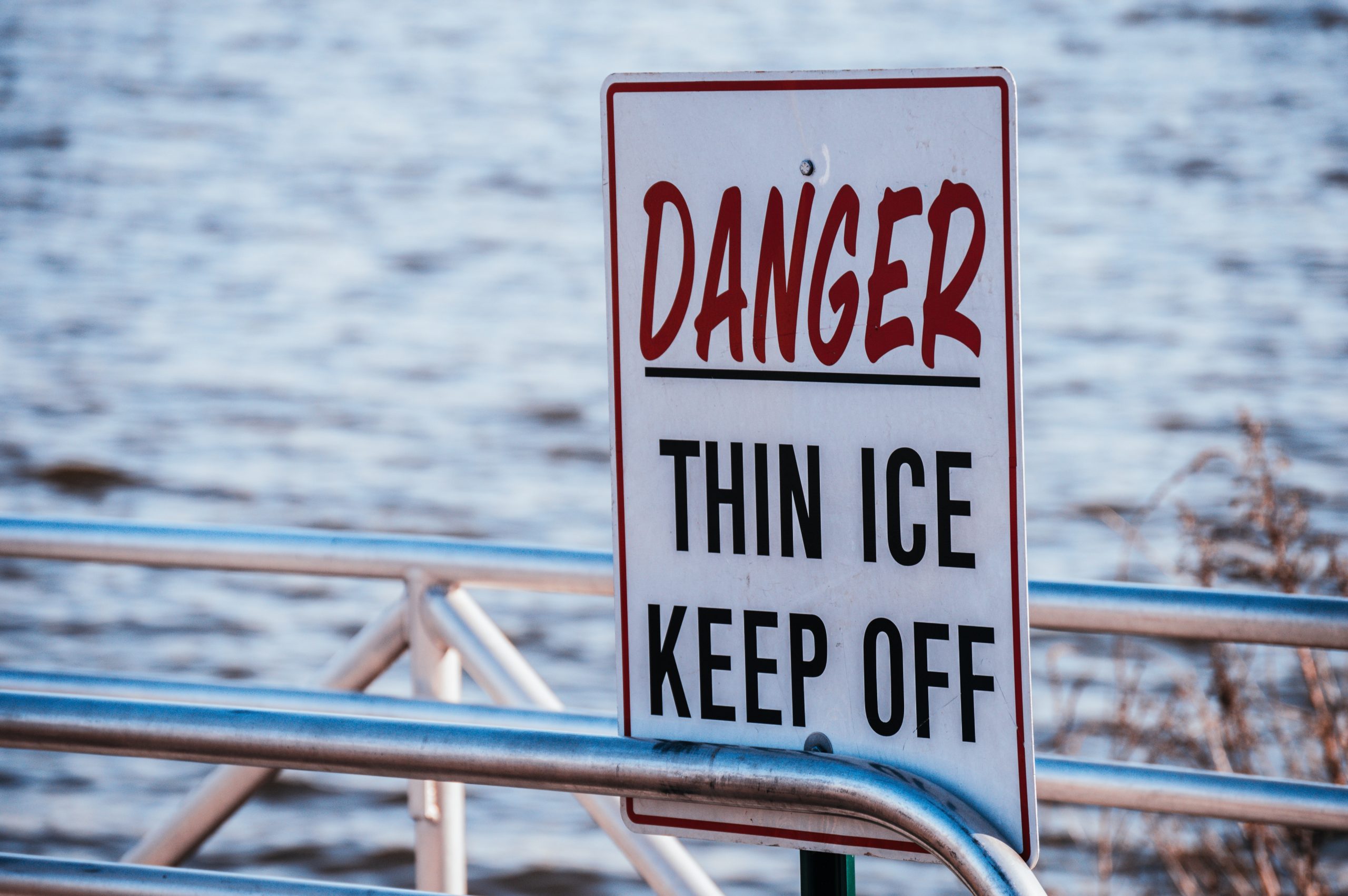 Source: Unsplash
As the world becomes a warmer place each year, with headlines of the hottest temperatures recorded becoming more frequent in the news. This is putting us on thin ice – literally. The warming temperatures and shorter winters are resulting in more drowning deaths in countries like Canada, United States and Russia that participate in winter activities conducted on the ice – such as skating, hockey, tobogganing.
Researchers have determined a "strong correlation" in the drowning deaths and the rise of temperatures, and have found that the risk of drowning is five times higher when there are warmer winter conditions. Ice conditions are becoming more risky with weaker ice on lakes that is unpredictable.
This poses a higher risk for the indigenous people located in northern and artic regions which rely on ice and frozen lakes. Most often frozen lakes are used for traveling, fishing, hunting – this ice is overall a large part of their life. According to researchers, Canada and US had the most numbers of ice related drownings – specifically narrowing to indigenous communities located in the northern regions.
This winter being more of a concern as more people are expected to be spending time outdoors due to the pandemic and it is forecasted to be even warmer and wetter this winter in Canada – education and prevention is key in preventing these accidents.
Net-zero plan announced by Trudeau to combat climate change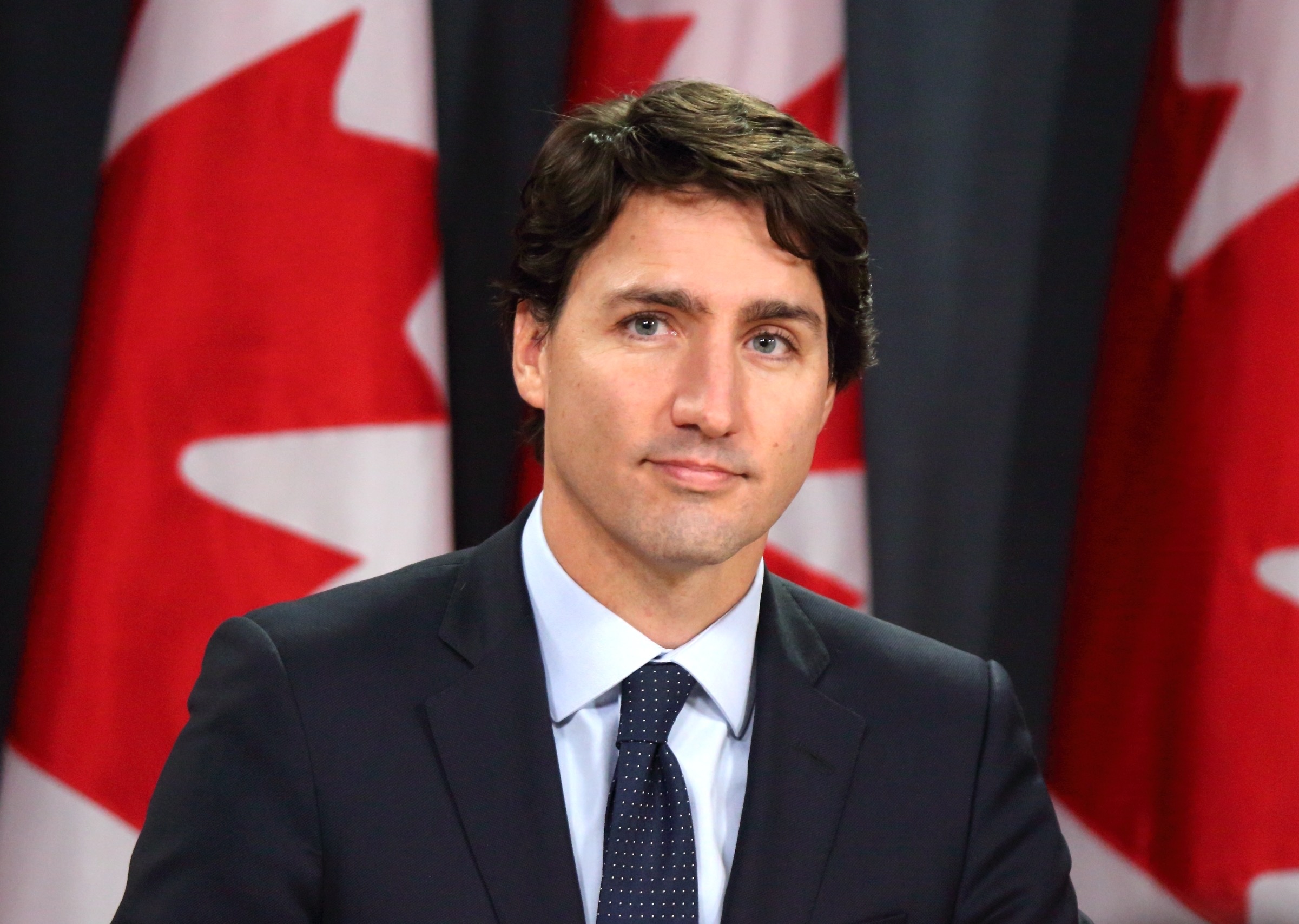 Source: Shutterstock
Justin Trudeau is planning to move Canada to a low carbon future and net-zero by 2050. An ambitious plan has been set by the PM and announced on November 20, 2020. Environment and Climate Change Minister Jonathan Wilkinson proposed binding targets to the federal government of Canada to reach net-zero carbon by 2050. But how exactly will it unravel?
The bill C-12 would initiate slashing of GHG emissions as promised by the liberals, with five-year provisional reduction target for the next 30 years in order to move towards that goal. To progress towards that goal, technology to be implemented as carbon-capture and storage systems, as well as promises over planting two billion trees.
"Ignoring the risks of climate change isn't an option. That approach would only make the costs higher and the long-term consequences worse. Canadians have been clear – they want climate action now." stated by Trudeau.
While it is stated that the legislation would be "legally binding", but there is no stipulated penalty if the country does not meet targets. Questions raise as there is no outline of how exactly how this would work, but let's hope to get more clarity comes soon regarding this exciting news.
The whales are back, back again!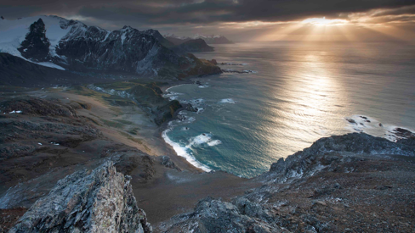 South Georgia // Source: BBC
In the 20th century, South Georgia was the epicentre for commercial whaling. According to the BBC, at the peak of it all, steamboats with "grenade-tipped harpoons" would hunt nearly 3,000 blue whales a year.
One whaling ended, the species struggled to bounce back. Researchers attributed this to the species being reduced to the point they had lost the cultural memory that drew them back to South Georgia and the "the knowledge of the island's productive feeding ground could not be passed on to future generations."
Susannah Calderan led the study. She told BBC, "South Georgia remains an extremely productive feeding ground. Nothing ever happened to its productivity. It's not as if the whales stopped coming because there was nothing left to eat."
But good news for blue whales! This week, BBC reported that a study off the island of South Georgia spotted 58 blue whales. Researchers said they were astonished since sightings of the species have been few and far between in recent years, but it seems they have managed to make their way back and remember the feeding grounds.
Researchers have now said they expect to see more whales, of all kinds of species, make their way back to South Georgia in the coming years.
The whales are back, back again! The whales are back, tell a friend!
A new, environmentally friendly Quebec?
Source: Pixabay
This week, the Environment Minister of Quebec, Benoît Charette, outlined his vision for a Quebec-environmentally-friendly-future.
According to CBC, the $6.7-billion climate change plan will detail how the province will reduce their "carbon footprint by 29 million tonnes of CO2 over the next 10 years." However, the plan has a major discrepancy as it only identifies how they intend to reduce 12.4 million tonnes of CO2 by 2030, not 29 million tonnes as they have stated.
The plan also includes an $8,000 subsidy to encourage Quebecers to purchase electric cars. Critics of the plan have stated that this does little to address reducing vehicle ownership and prevent suburban sprawl, which contributes to climate change through numerous ways, electric vehicles or not.
CBC acknowledged that while disappointing, the government is doing what its constituents elected it to do. Referencing the government's intention to address the bigger problems, they stated, "That is not something the government is interested in doing. It was elected, after all, by suburban and rural voters on a platform almost completely shorn of environmental policy."
Charrette has also said he does not share the same "alarmism" expressed by environmental activists.
Life in Plastic is not Fantastic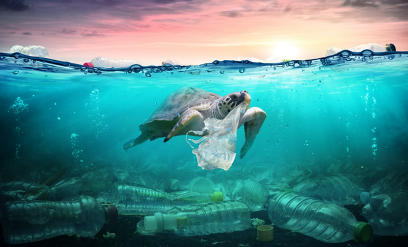 Source: OneGreenPlanet citing Romolo Tavani/Shuttershock
A new comprehensive report by Oceana, the world's largest ocean conservation group, tracked around 1,800 cases of animals hurt by plastic since 2009. The survey, released this past Thursday, examines 1,792 examples of marine animals that became entangled in plastic or that had swallowed it. Of the animals surveyed, approximately 88% are listed as threatened or endangered under the US Engendered Species Act. Oceana states that the numbers are surely far higher than the data reveals. The species include Steller sea lions, all six species of sea turtle, Hawaiian monk seals, and many more. Around 90% of the cases involved animals physically ingesting plastic, including microscopic micro-plastic particles. A previous TWTF discusses the danger of microplastics – you can read about that here. In other cases, animals become entangled in plastic, making it impossible for them to move or breathe.
The report notes that the US produces more single-use plastic than any other nation, but Canada isn't far behind. According to a report published in September of this year, Canada currently uses 4.6 million tonnes of plastics every year — roughly 125 kilograms per person. The government must do more to curtail disposal, single-use plastics. The report estimated that about 15 million metric tonnes of plastic enter the oceans each year, that's equivalent to two bin lorries per minute (bin lorries are the UK's version of a vehicle for the collection of waste). According to the authors, this staggering statistic is set to increase, estimating that the amount of plastic entering the oceans is projected to triple by 2040 due to increased production and output. Luckily, Canada is banning single-use plastics, but this policy needs to happen worldwide, not just here in the North. When it comes to the planet, there's no time to waste. Check out the printable fact sheet presented by Oceana which outlines their key findings.
More Trees Please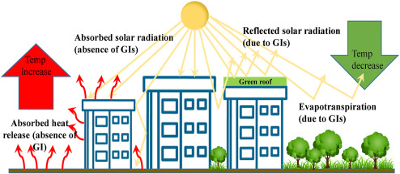 Source: Environmental Pollution
It's no surprise that urban greening and sustainable infrastructure have environmental benefits for our cities, but did you think that trees could be the most important part of green infrastructure (GI)? In a paper published by Environmental Pollution, air pollution experts from the University of Surrey, UK, have found that GI such as trees can help reduce temperatures in many of Europe's cities and towns. The study modeled how a UK town would be affected if its urban landscape included several types of GI. The research team set out to investigate five scenarios including, but not limited to, what would happen with no GI and what would happen if you replaced current GI with trees.
The findings indicate that trees are the most effective form of GI and showed that the town would be have a cooler temperature if all forms of GI were replaced with trees. The team also found that trees are the best solution for the reduction in temperature spikes because they can better shade surfaces and influence aerodynamic mixing of air in the atmosphere caused by enhanced turbulence. Professor Prashant Kumar, Director of GCARE at the University of Surrey, hopes that the study will "give decision-makers the information they need when they are deciding which green infrastructure to establish in our communities. Our results suggest that, given a choice, trees are the most effective at reducing the urban heat island effect that many of our towns face."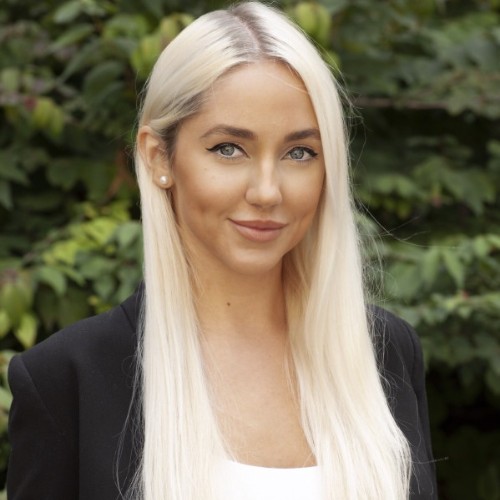 Greta Vaivadaite is a Journalist, Online Editorial and Social Media Coordinator at Alternatives Media. Greta has completed her undergraduate studies at York University in Environmental Management, and completed her Masters of Environment and Sustainability at Western University in 2020. Her professional interests lay in advocating for environmental education, sustainable fashion, and a greener travel industry.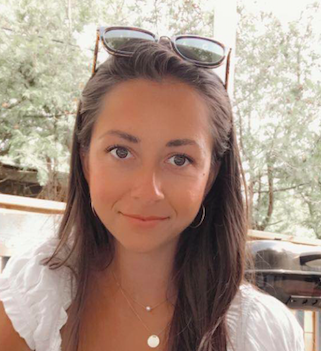 Teo Guzu is a Master's in Environment and Sustainability student with a focus on policy and research. Her background is in the field of Sociology and Global Development Studies where she developed an interest in how climate change disproportionately affects different communities. Her interests lie in plastics and waste management, conservation, and clean technology. In her free time, she enjoys spending time with her family/friends and her dog Charlie, reading, writing, and watching docu-series on various topics.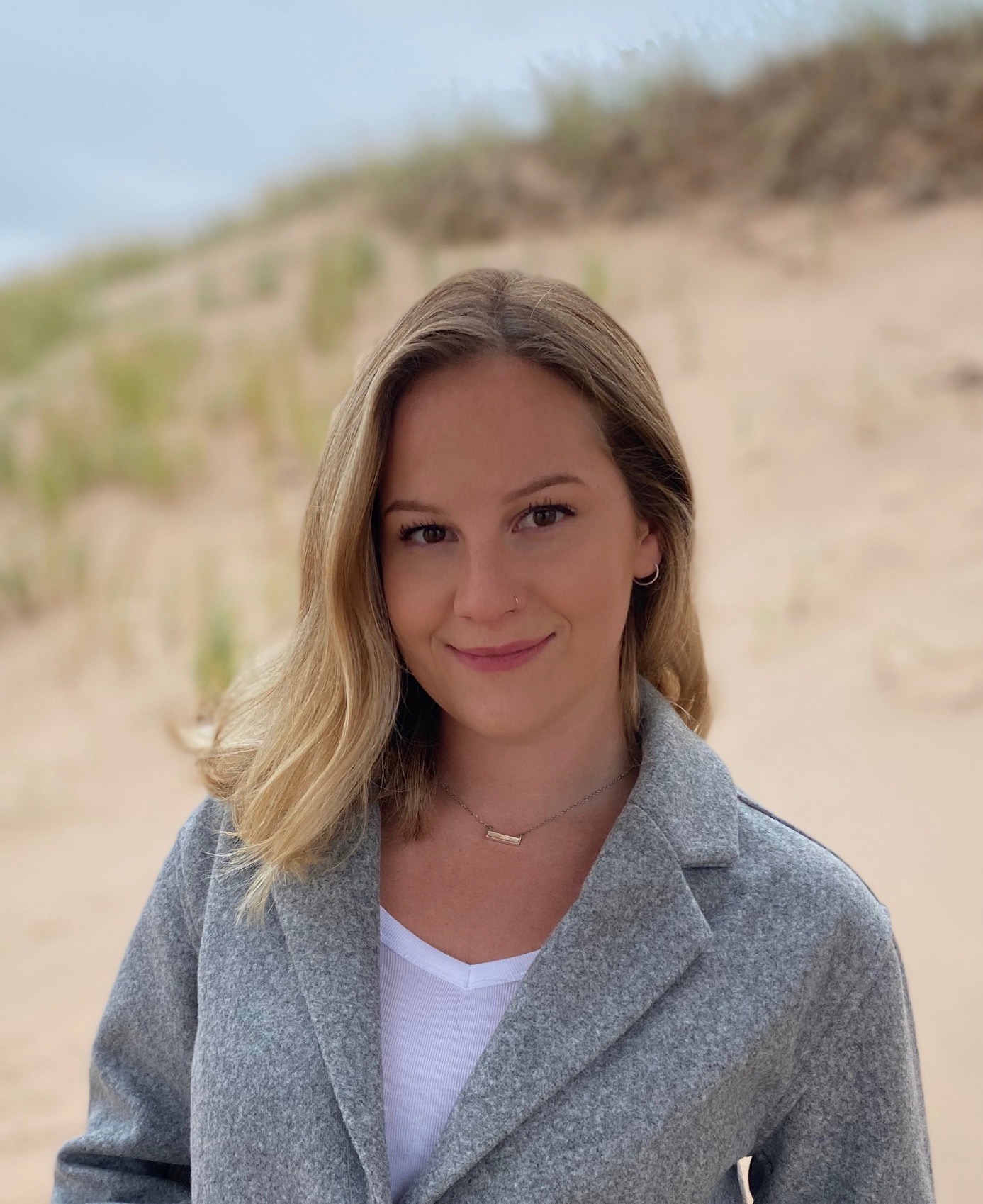 Alexandra completed her Masters degree in Environment and Sustainability at Western University. She also holds a Bachelor's of Science from the University of Windsor with Honours in Environmental Studies, where she concentrated in Resource Management and was actively involved in undergraduate research. Outside of academia, she enjoys hiking, camping, and spending her summers on the beach in Prince Edward Island.