The Christmas holidays are great, don't get me wrong, I LOVE Christmas. But one thing I do not love about Christmas is the waste. Gift wrapping, ribbons, bows -THE PLASTIC! It is overwhelming. And don't even get me started on the food waste.
Every year around the holidays, we go into this "EVERYTHING IN EXCESS" mode where our brain wants to consume, consume, and consume. And with all that consumption comes a whole lot of trash and waste. In fact, we produce 25–30% more waste around Christmas time than we do the rest of the year.
However, there are many ways we can still celebrate the holidays without the environmental guilt….
1. Purchase eco-friendly gifts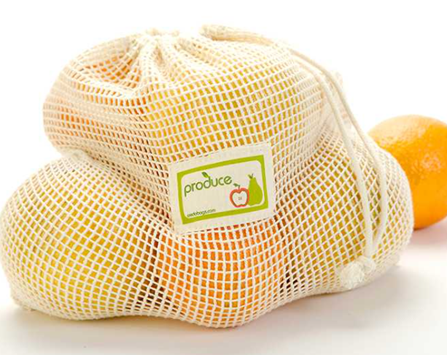 "Studies have shown that a single wash of polyester clothing can release as many as 700,000 microplastics into the water supply…Consider plastic-free gifts like tote bags, sponge cloths, produce bags and plastic-free toiletry kits, as well as clothing made of merino wool and cotton over polyester and nylon clothing over the holidays," says Dmytriy Pereklita, the founder of OnePieceADay. Pereklita says that many brands like Patagonia are still stylish yet sourced from more sustainable materials.
OnePieceADay has recently launched an e-commerce marketplace where you can find environmentally-conscious gifts for your friends and family (I like the reusable produce and bulk food bags- pictured above).
Pereklita also emphasized consumers should be thinking about where their gifts are coming from. "Are they from local shops which you can pick up and deliver with minimal carbon footprint?" he asked, "Or are they being flown in from overseas, driven by a truck across the country? Try to support local businesses as much as possible especially during the pandemic."
2. Switch to reusable gift wrapping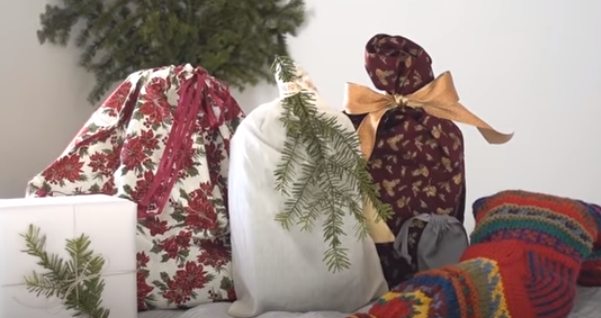 In Canada, we send 540,000 tonnes of gift wrapping and gift bangs to the landfill every holiday season.
"Avoid the usual fancy paper gift wrapping since most of it cannot be recycled. Consider using burlap, old newspapers, dish cloths etc.… For deliveries, you can ask vendors how they package their products prior to making a decision to purchase" says Pereklita. "Reuse as much as you can…or go naked – i.e. no wrapping! Try hiding unwrapped gifts in the house for a fun gift hunt!"
My Green Closet has a useful YouTube video which shows you how you can make your own reusable gift bags here (pictured above).
I would also suggest that if you do decide to go down the gift bag route, skip on the tissue paper and keep the bags you get this year to reuse for someone else's gift next year.
3. Avoid plastic and single-use housing decorations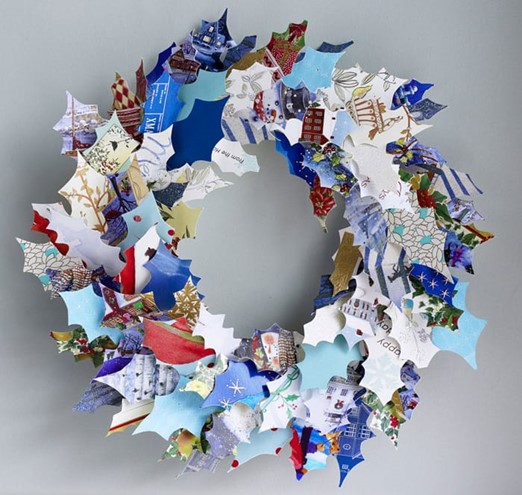 Christmas decorations tend to be a plastic heavy, glitter ball mess that usually ends up in a landfill after a few years. Instead of going this route, why not try making your own holiday decorations using sustainable materials? It could be a fun activity for your friends and family.
I like the recycled card wreath from Good Housekeeping (pictured above).
4. Buy a real tree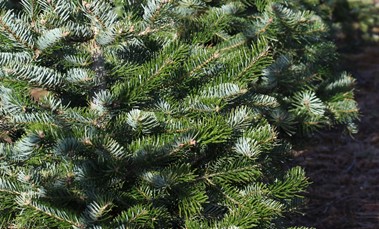 I know what you are thinking – cutting down a tree? No way! But hear me out. When you look at the lifecycle or the plastic tree alternative, it is actually much worse for the environment. According to Environmental Defense, most plastic trees are not recyclable. After a few seasons, they sit in landfills for the next THOUSAND years! So Instead of purchasing a plastic tree, opt for a real one. If you are still feeling bad about it, plant a new tree in its place afterwards!
When the holidays are over, there are many eco friendly ways to dispose of your real-live tree and bring it back to compost. Cities all over Canada, like Calgary, run Christmas tree composting programs after the holidays so you can be sure your tree is going back to the earth.
5. Go plastic free during holiday gatherings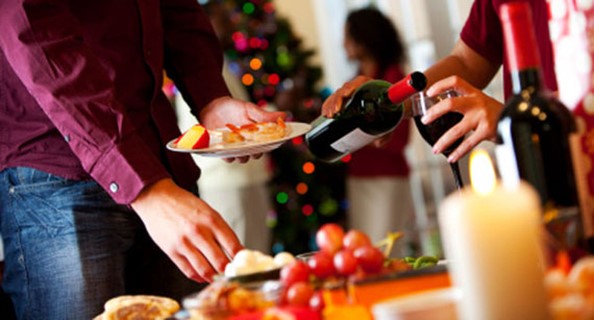 SOURCE: HUFFPOST
While it may be nice to not have to do the dishes, Environmental Defense says plastic waste from (COVID-19 friendly) holiday gatherings like cups, plates and cutlery often do not end up recycled and go straight to the garbage. So, if you can, use reusable plates, cutlery, and cups.
Single use cups often get thrown out more as people mix up their cups at gatherings, stay with reusable glassware and to avoid the mix up, you can use a wine glass writer to mark your cup!
After the gathering, you can label different bins for recycling, compost, and trash so your guests can also properly dispose of their waste.
6. Avoid wasting food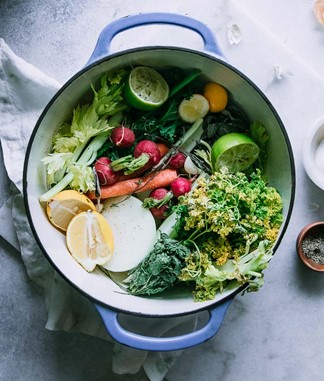 SOURCE: Fork in the Road
The best part about Christmas, the food! Unfortunately, food waste accounts for a massive portion of holiday waste. If there is leftover food after dinner, send your guest home with food goodie bags! Another option is to save leftovers and scraps for soup stocks instead of throwing them out.
Find a good recipe on how to make vegetable broth from food scraps here.
7. DIY gifts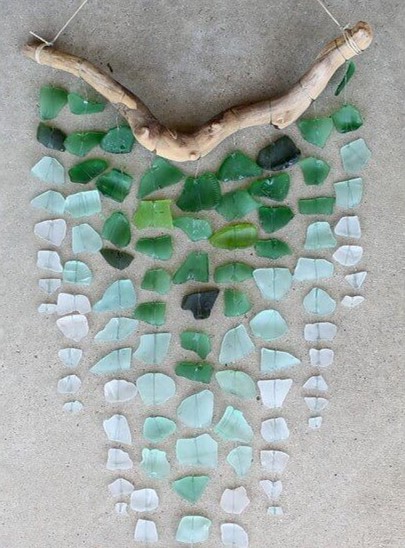 A DIY gift is a gift from the heart! I am on the east coast for the holidays this year and our beaches are often littered with broken bottles and sea glass. So instead of buying gifts, I am going to gift my family sea glass art pieces (link here). But shhhh… don't tell them!
8. Offer vegetarian/low meat meals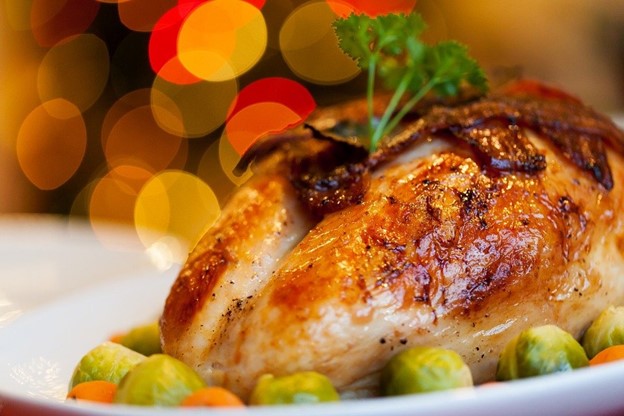 According to Random Acts of Green, "At Christmas in 2019, 2.7 million whole turkeys were purchased in Canada!" And yes, the Christmas ham and turkey are holiday staples, I know. But are they really needed? If you answer yes, opt for purchasing ham and turkey (and any other ingredients that end up on the table) from more ethically sourced options. Try buying local or organic instead this year!
Or even better, go meatless this Christmas! Make a new family tradition to use Christmas as the one time a year the entire family goes meatless. Also, you can cut down on the size of the turkeys and or switch to a smaller chicken instead to ensure less food is leftover.
9. Use LED lights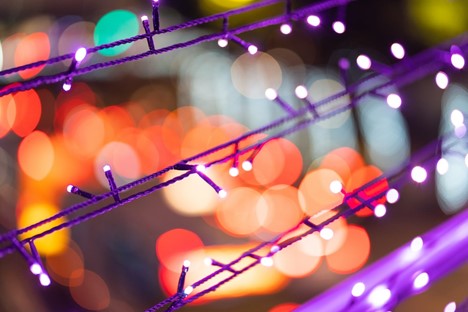 I love going for late night walks around the holidays and looking at all the Christmas lights in my neighbourhood. Christmas lights just put people in a good mood. This year, inside or outside, try and use LED lights instead of regular incandescent ones (LED lights actually use up to 80% less energy).
10. Gift an experience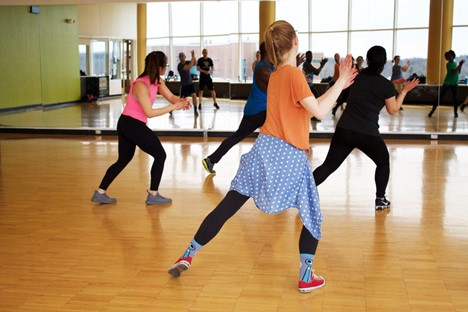 Instead of buying something that will be donated or tossed in a landfill a few years down the road, why not gift someone a fun experience and happy memories? Environmental Defense has a ton of great gift ideas like Spanish lessons, paint night, salsa dancing, going to the theatre… There are tons of options. I am just saying but if someone gifted a young version of myself hip hop dance lessons for Christmas, I wouldn't have been mad.
11. Donate to a worthy cause/ upcycle

"Instead of gifts, consider giving the gift of giving," says Dmytriy Pereklita. "There are groups around the world in need of financial support for eco-friendly causes. Honour someone special by donating on their behalf to one of the following groups committed to helping the planet."
A few worthy ones Pereklita mentioned:
Save the Whales https://savethewhales.org/donate/
Plastic Pollution Coalition https://connect.plasticpollutioncoalition.org/donate
WWF https://shop.wwf.ca/collections/virtual-gifts
OnePieceADay https://ca.gofundme.com/f/td4eg-one-piece-a-day
12. Create a new sustainable family tradition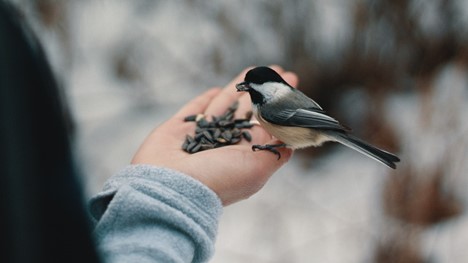 Random Acts of Green says starting a new sustainable family tradition can give you much needed time to reflect on how we can help the earth, while still spending time with your loved ones. A few ideas they suggested included, bird watching, going on a nature walk, collecting garbage, or planting a tree to symbolize the value of nature.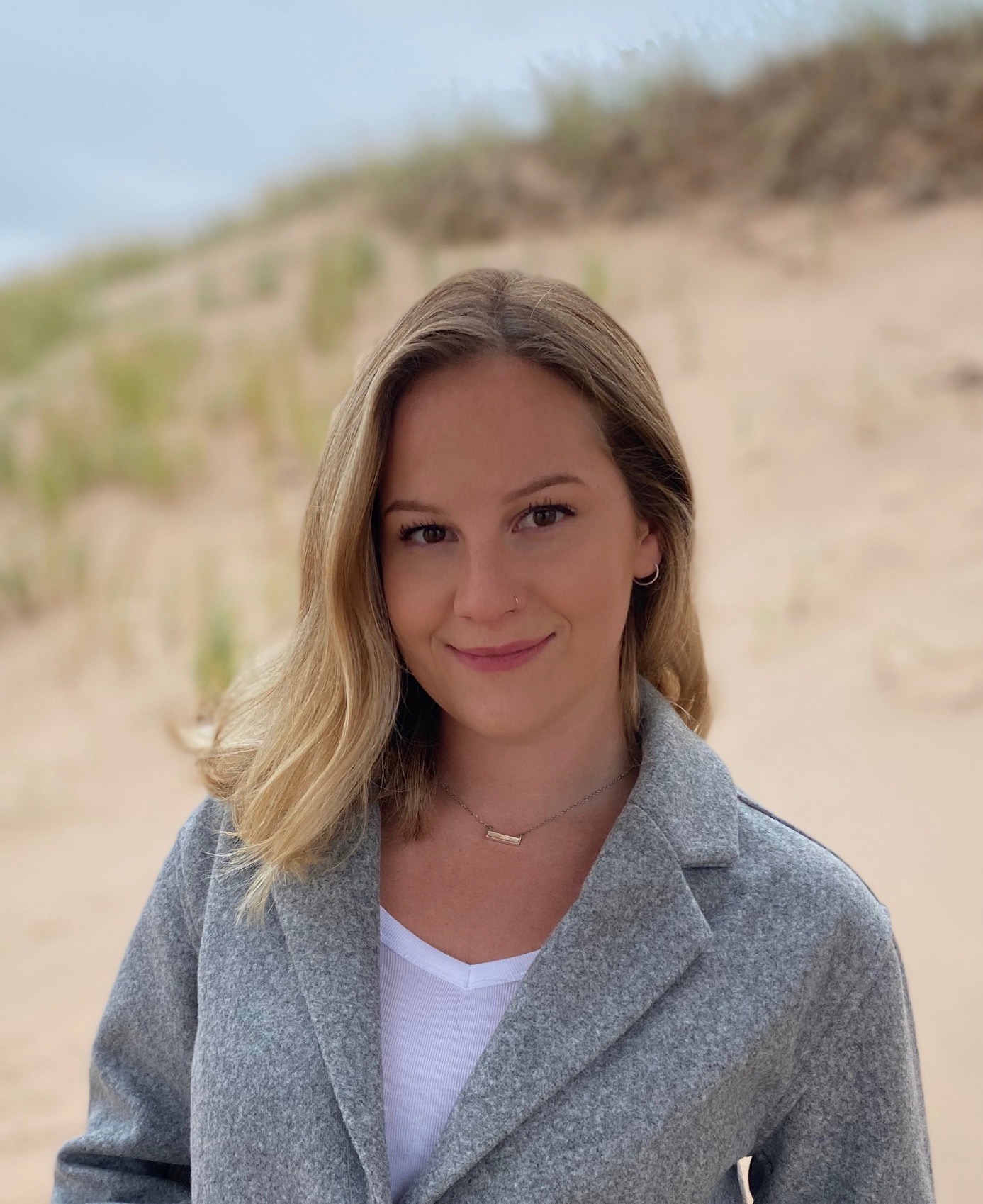 Alexandra completed her Masters degree in Environment and Sustainability at Western University. She also holds a Bachelor's of Science from the University of Windsor with Honours in Environmental Studies, where she concentrated in Resource Management and was actively involved in undergraduate research. Outside of academia, she enjoys hiking, camping, and spending her summers on the beach in Prince Edward Island.