"I know what's possible. I know it's possible to fight climate change with nature. I know it's possible to bring back habitat and reverse wildlife loss. I know it's possible to combine Indigenous guidance and knowledge with the best of science to protect and steward nature. So, let's get to work turning those possibilities into realities." — Megan Leslie, WWF-Canada president and CEO

We are facing a biodiversity crisis. Like climate change, it is driven by human development, and the two crises are intertwined. The "human world" and the "natural world" are not separate; they are connected, and the environmental issues we face involve the intersection of many other issues, from the economy, to food security, to environmental justice.
In order to tackle biodiversity loss, we need to dig into these stories, and hear from diverse voices, to properly understand what Canada is doing, not doing, and should be doing to safeguard at-risk species — and what obstacles must be overcome.

This is what The Future of Us, our next issue, is all about. Alternatives Journal (A\J) is teaming up with WWF-Canada to tell the story of species conservation in Canada from a range of perspectives and voices. With most stories informed and inspired by WWF-Canada's work, it will showcase what conservation looks like today, in our ever-changing world, and what we need to do to make real change.
Our hope is that we drive home the messages that:
1) too many species are at risk of extinction, an alarming number that keeps growing, and preventing this is worthy of our time and energy; and
2) humans are also species in this world, so the fate of other species is tied to our own.
"We are celebrating our 50th anniversary this year and are dedicating our editorial focus to looking forward, finding and sharing more solutions and more innovations," said Tori Mikhnovsky, Chair of the Board of Alternatives Media Inc., the charity that publishes A\J. "When it comes to species preservation and the broader study and science of conservation, WWF-Canada is a global leader with tangible and important projects from coast to coast to coast that address today's most pressing concerns while fostering tomorrow's solutions."
We want to educate people about biodiversity loss in Canada, leave readers with a sense of urgency and motivation, and provide them with next steps and tangible actions they can take to help avert worst-case scenarios. We want to highlight that yes,  
if we continue with a "business-as-usual" mentality, then the future looks grim. 
But
what this issue will show is there are multiple possible pathways to a brighter future, where we are able to safeguard species; protect, restore, and steward ecosystems; and foster our relationship with the natural world.
There have been victory stories and measurable successes. We want to showcase the best ways forward. Change is possible. We have the solutions to protect at-risk species and mitigate climate change. Globally, we are in a transitional period right now, but it is fleeting. We need to connect biodiversity to people and practices because ultimately, the future of the natural world is the future of us.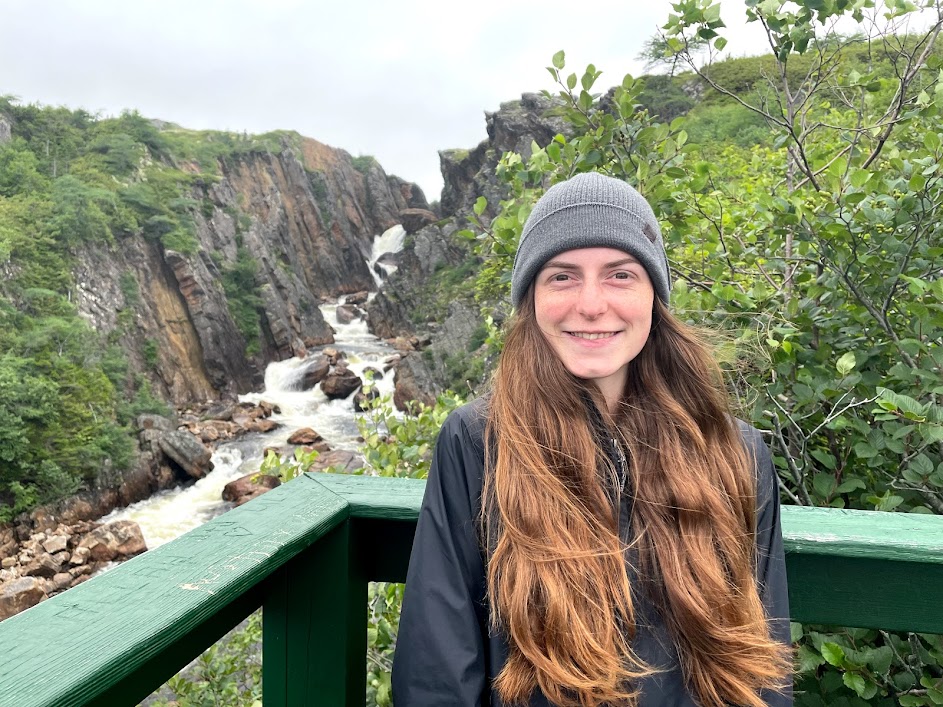 Siobhan Mullally (she/her) has an Honours B.E.S. from the School of Environment, Resources and Sustainability (SERS) at the University of Waterloo with a minor in English Language and Literature and two diplomas in Environmental Assessment and Ecosystem Restoration and Rehabilitation. For her senior thesis, she travelled to Labrador to study climate change impacts on tundra ecosystems in the Canadian Subarctic.
As a budding ecologist, researcher, and writer, she is interested in exploring the intersections between ecology and communication to inspire climate change and help others develop a deeper appreciation for nature. In her free time, she enjoys spending time in nature and getting lost in her favourite novels.