Oil Spill on the Mediterranean Shore – Results in Shore Shutdown
Source: Unsplash
Black tar deposits have been reported all along Mediterranean beaches in Israel – forcing them to close on Sunday until further notice. This is one of the worst ecological disasters to Israel, with tonnes of tar deposits for over 160 kms of the coastline. This occured after a heavy storm hit the area, and is resulting in deadly impacts for the local wildlife. A young fin whale washed ashore dead after ingesting the black tar.
There was an advisory also put out warning people to not visit the entire coastline as the tar exposure has been identified to be harmful to public health. With an estimate of at least 1000 tonnes of tar already washed ashore. The clean-up efforts will cost millions of dollars. Israeli Environmental Protection Minister Gila Gamliel stated, "We are making every effort to find those responsible for the disaster and we will bring to the government's approval tomorrow a proposal for resolutions to rehability the environment."
This ecological disaster can be served as a reminder to oppose the pipeline between the United Arab Emirates and Israeli in Eilat – the Red Sea coral reefs are located there. Let's hope the clean-up measures begin immediately before more wildlife are put in danger.
Camels are Dying from Ingesting Plastics – Who's Next?
Plastics ingested by Camels // Source: 5 Gyres Institute 
According to a new study, desert camels are dying from mistaking plastic bags as food. Marcus Eriksen, lead author of the study and co-founder of the 5 Gyres Institute, is one of the few researchers who has personally sailed through all of the Earth's 5 subtropical gyres where plastics accumulate. Have you ever heard of the Great Pacific Garbage Patch? Well, that's one of them. The entire Great Pacific Garbage Patch is bounded by the North Pacific Subtropical Gyre. Eriksen has researched plastic pollution in the global oceans since 2008. He notes that plastics are not limited to the garbage patches throughout our oceans, but rather exist in every single body of water on Earth. His surmountable experience coupled with study findings have convinced Eriksen that we need to sound the alarm on a global problem. Plastic pollution isn't just happening in our oceans, plastic pollution is harming life all over the globe. "We have a plastic pollution pandemic from the tops of mountains to the bottom of the sea," he urges.  
Co-author Ulrich Wernery, director of the Central Veterinary Research Laboratory in Dubai, United Arab Emirates, has been observing plastic waste in over 300 camels in the desert region near Dubai since 2008. He and Erikson found tightly packed suitcase size masses of plastic bags, ropes and other plastic litter trapped in the animals' stomachs and digestive tracts, which cause dehydration, malnourishment and death. Erikson found some of the animals' remains in the desert himself, stating that he and his team "pulled out one of these masses out of a camel skeleton that had over 2,000 bags in it. [He] cut it open and it was plastic bags through and through." Although many countries, including Canada, have independently banned single-use plastic items, Erikson and the 5 Gyres Institute urges world leaders, specifically the Biden-Harris Administration, which has been silent on this crisis, to take bold and immediate action by joining an international legally binding agreement to tackle plastic pollution under discussion this week at the UN Environmental Assembly. 
Other environmental experts echo Erikson's call. Oceanographer Charles J. Moore, credited with discovering and bringing the garbage patch concept to the mainstream, and Jane Patton, an environmental health policy advocate with the Centre for International Environmental being among them. Moore states that "we have to wake up and accept that this problem is much bigger than we previously thought", while Patton highlights that "this new study comes on the heels of others examining plastic in fish and birds." She goes on to say that "to address a plastic crisis, it is critical that the world community adopt a new global agreement, addressing the entire plastic lifecycle." Looking from the front to end of the supply chain is critical when addressing plastic waste. 
The 5 Gyres Institute is inviting all of us to join the effort to protect camels and other animals by signing a petition urging the Biden-Harris Administration to join the binding international treaty on plastic pollution under discussion this week at the UN Environmental Assembly. 
Whiskey Flavour Depends on Environmental Conditions
Source: Lux Row Distillers
A new study from Oregon State University has found that the flavour of whiskey depends on the environmental conditions that the barley was grown in. Dustin Herb is an author of this study and his own research studies the contributions of barley to beer flavour, which caught the attention of Waterford Distillery. Waterford Distillery, based in Ireland (could you have guessed?), reached out to Herb and asked him to design a study focusing on whiskey.
This study focused on two common varieties of barley in Ireland, which were planted in two distinct environments: Athy, in County Kildare, and Bunclody, County Wexford. Athy is an inland site and Bunclody is coastal; both sites have different soil types, temperature ranges, rainfall levels, and other environmental conditions that affect plant growth. The results of the study found that the environmental conditions had a greater impact on the flavour and aroma of the whiskey than the different barley types used. In other words, the environment was the greatest influence on the resulting whiskey flavour.
In Athy, the whiskey results were described as "sweet, grainy, earthy, [and] sour …" and in Bunclody, it was described as having "dried fruit and solventy attributes." So, does this mean spirits, including whiskey, will be impacted by our changing environment? Perhaps future research will focus on what these results might mean in the face of climate change. 
What About Tampons? Mexico's Plastic Ban Raises Concern for Women
Source: Pexels
Not all are happy about a plastic ban in Mexico City. Many women are seeing tampons with plastic applications fly off the shelves as the ban came into effect. The applicator has a lifespan of nearly 150 years – adding to the other single use plastic that ends up in landfills. But many women's groups are challenging this environmental commitment and stating it creates "menstrual poverty" as other menstrual products such organic tampons, or silicone menstrual cups can be more expensive.
Mexico City Environment Minister Marina Robles said there are alternatives available, suggesting tampons with cardboard applications, organic tampons, and silicone cups. While it comes with a cost. An organic box of tampons were selling between 51 to 100 pesos per tampon, which is equivalent to ($2.54 to $4.99) according to Anahi Rodriguez, a spokesperson for menstrual rights organization Menstruacion Digna.
This raises a problem, as over 40% of women in Mexico live in poverty. The conditions are not ideal and can put an added strain on women with lower income. A low cost alternative is not as readily available, yet the government is still removing it from the shelves. Showing another classic example of choices made without considering the rights and freedoms of a woman's body.
Canadian Farmers Unite to Decrease Agriculture Emissions
Source: CTV News
On February 23, 2021, Canadian Agriculture Day was celebrated, and during this occasion, the farmers of Canada united to challenge the federal government on their inaction regarding agricultural emissions, which are currently on the rise within the country. This movement was led by the Farmers for Climate Solutions (FSC), who have been working tirelessly over the last few years to advance sustainable practices and climate change mitigation policies within the agricultural industry in Canada. The group has been vocal about how current agricultural policies are not cognizant about the ever-approaching climate crisis and seek to reform this federal legislation through consultancy, reporting, and legal action.
On this note, they have called upon the federal government to invest 300 million dollars to fund a variety of programs (six in total) that would aid in reducing agricultural emissions. These programs include:
Conserving Nitrogen Resources by Using Limited Supply more Efficiently –

This asks the government to aid in funding a collaboration with scientists and farmers to improve nitrogen management in agricultural practices. This seeks to reduce nitrogen emissions, by relying on/reusing present supply and

mitigating greenhouse gases (GHG) by 2.9 megatonnes.
Adopting Cover Cropping –

This would fund the growth of crops planted specifically to build soil nutrition and not for harvest. The concept is to create rich soil, without the requirement of chemical fertilizers.

This would mitigate GHGs by 2.2 megatonnes.
Supporting Rotational Grazing –

The government would fund a practice that allows grazing animals (cows primarily) to move between pastures, such that overall soil and land health is maintained—would limit the use of fertilizers for degraded grazing land.

This would mitigate GHGs by 302 000 tonnes.
Conserving Wetlands and Trees in Agricultural Property –

Protecting and reclaiming wetlands/trees which aid in naturally sequestering carbon emissions.

This would mitigate GHGs by 4.1  megatonnes.
Switching to Clean Energy –

Transitioning diesel-fueled farm operations to clean, renewable energy instead. The exact GHG mitigation has not been provided.
Recognizing Sustainable and Climate Friendly Practices –

Providing farmers incentives and rewards for implementing climate-friendly practices.
To help aid with this movement, sign the pledge linked in this article. 
Carbon Nanotubes in Our Environment
Source: Soil Science Society of America
Carbon nanotubes are cylindrical molecules made up of rolled-up sheets of carbon atoms. These nanotubes have really strong molecular bonds, which means they're super useful for a bunch of purposes since they are lightweight and strong! They are very tiny, they can be a hundred times smaller than the width of a human hair, but they have many uses. Carbon nanotubes are used in products like sporting equipment, wind turbines, and lithium batteries, but their potential is beginning to be explored in a variety of other disciplines, including agriculture, biomedicine, and space science.
As carbon nanotubes are increasingly used to create products, they are also getting increased opportunities to enter our environments and ecosystems. A new study, led by Yu Yang, is focused on measuring carbon nanotubes in plant tissues. Yang says it is "important to understand how carbon nanotubes behave" in different environments because they may pose threats to human and environmental health as they make their way into agricultural lands and the human food system.
Yang's research team studied carbon nanotubes in lettuce and developed a method to detect the nanotubes in the leaves, stems, and roots of the plants. "Knowing how to measure carbon nanotubes in the environment is crucial to understanding their environmental fate and effects," says Yang. To learn more about this study, read the full article on the Soil Science Society of America's website.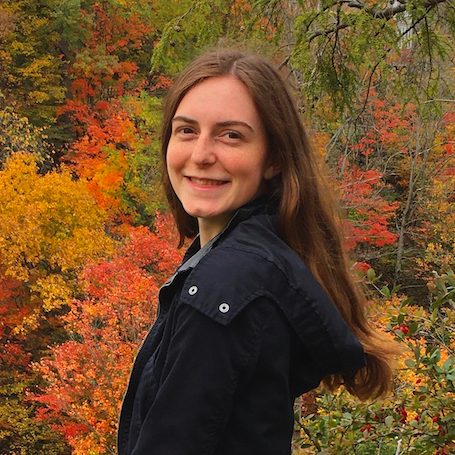 Siobhan Mullally is studying in the School of Environment, Resources and Sustainability (SERS) at the University of Waterloo while also minoring in English.
As both a budding ecologist and researcher, and aspiring writer, she is interested in exploring the intersections between environment and communication to inspire climate action. In her free time, she enjoys spending time in nature and getting lost in her favourite novels.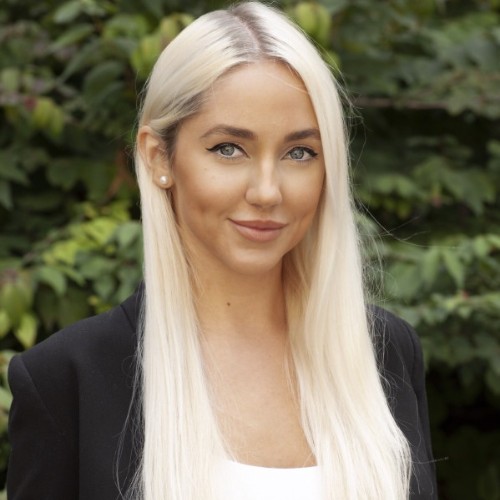 Greta Vaivadaite is a Journalist, Online Editorial and Social Media Coordinator at Alternatives Media. Greta has completed her undergraduate studies at York University in Environmental Management, and completed her Masters of Environment and Sustainability at Western University in 2020. Her professional interests lay in advocating for environmental education, sustainable fashion, and a greener travel industry.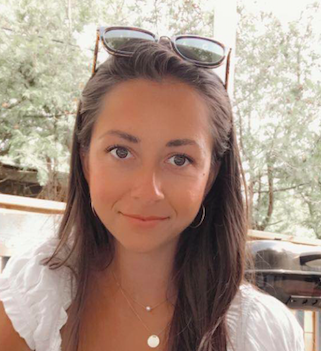 Teo Guzu is a Master's in Environment and Sustainability student with a focus on policy and research. Her background is in the field of Sociology and Global Development Studies where she developed an interest in how climate change disproportionately affects different communities. Her interests lie in plastics and waste management, conservation, and clean technology. In her free time, she enjoys spending time with her family/friends and her dog Charlie, reading, writing, and watching docu-series on various topics.