The month of January symbolizes new beginnings and tends to bring changes along with it. With a new year comes new opportunities. For me, as a co-op student, a new year usually means I am about to begin a work placement. It is always an exciting and overwhelming time for me – so much to prepare, yet so much to learn! This new year, moving into 2021, marked the start of my journey working for Alternatives Journal as an Editorial Intern.
My first few days on the job were filled with uncertainties as I was just beginning to understand my role and didn't know what to expect for the coming weeks. I was, in every sense of the word, a newbie. But it was not long before I dove head first into the sea of work and was carried off with the current, learning as I went. Bear with me as I further use this ocean metaphor.
Some days at A\J are choppy waves – full of energy, meetings, interviews, emails, busyness. Some days are calm waters, when I can float with careful planning, inspiration, and most importantly, writing. David (A\J publisher and my supervisor) always tells me to learn the ebbs and flows of my work, and that I am. For lack of a more unique pop culture reference, I feel very much like a young Jedi learning from the Obi Wan of A\J. David shares many of his pieces of advice and wisdom with me in the form of metaphors and catchphrases, and they are all valuable lessons that fuel my growth as a writer. I've learned how to "use the force" of environmental journalism – you need lots of input before you can produce the output. I am being filled to the brim with inspiration, having meaningful conversations with environmental leaders on the daily, and learning how to tithe to myself in the process in order to produce my best work.
I was recently tasked with writing an article on what I've learned so far at A\J in just 4 weeks, but if I included everything, it would be way too long for anyone to read (and for me to write!) So, I will do my best to sum up my key takeaways from this work experience so far.
The A\J Team
First and foremost, meeting the A\J team was a huge positive. It has been wonderful to work with a team of interesting people who are all different, yet share a common purpose. Everyone at A\J is driven to share environmental stories with others, to plant seeds and inspire them. We all work together with each other's ebbs and flows, and I have observed how dedicated these people are to their work. I've experienced so much support, encouragement, and collaboration from the team that has kept me moving forward.
Skill Building
During the past month, I have enhanced my existing skills and established many new ones. I've built upon my interpersonal skills, and I don't just mean "customer service" or people skills. I'm talking about the ability to sustain meaningful conversation and genuinely listen to others in order to gather and absorb important insights and stories from them. Along with that, I've greatly practiced and improved my existing communication skills through speaking (and listening), writing, emailing, interviewing, and the list goes on.
My work as an A\J intern has also given me a real experience of what journalism work is like. There are always several different projects on the go and multitasking is the way of life. I've had a lot of space to work on time management and self-regulation by prioritizing tasks, working with deadlines, and working around meeting times. There is no shortage of tasks, but it's not draining, it's actually empowering! I get to be actively involved in everything, and maybe it's just me, but I really thrive when I have lots on the go and can be a part of everything all at once.
Creativity
I've also been given the opportunity to hone in on my creativity, which is something I didn't have a lot of practice doing before this job. My writing and learning style has always been quite organized, academic, and structured. For me, the most conceptually difficult type of university assignment I've ever had to do (out of math, sciences, and the arts) is writing an English essay. In first year, I had to write an essay on a super short, abstract poem, and I had no idea what it was saying. It took so much original thought and effort to come up with a thesis and write a full, meaningful paper on just 14 lines of confusion. Of course, I've come a long way since then, but I find these assignments challenging because I have to generate fresh ideas. I have to be inspired. It is through these exercises that I improve my creative thinking. At A\J, I am challenged to think for myself in everything I do. Right from the get-go I was asked, "What do you want to write about?", "What are your stories to tell?", and "Who do you want to talk to?" I'm starting to answer those big questions, slowly tending and listening to that creative autonomy in my work. By doing so, I'm discovering lots about myself and know that I'll continue to do so.
Conversations
In just four weeks at A\J, I've met many new people (virtually, of course), beyond just the A\J team. I've been able to have conversations with individuals who are highly experienced, accomplished, admired in environmental fields of work. I've been given opportunities to network and listen to these people's stories. I already feel much more equipped with connections than I did before starting this job, but I've also realized how easy it can be to talk to people. You never know how much in common you might have with a university dean or sustainability leader until you have a conversation with them!
How to BE a writer
On top of improving my writing, I'm also learning how to be a writer. There is a difference, trust me. I think you can be very skilled at writing but not be a writer. Dipping my toe into the world of environmental journalism has taught me that…
The work doesn't stop when you sign off for the day. Your work is on the news, on social media, in almost every conversation, and it is literally in your mind all the time. I'm starting to see everything as a potential story. When work aligns with your passion, it doesn't fit into a 9 to 5 day because passion doesn't turn off once the work day is done.
In order to be a writer, you have to understand yourself to a tee. Understanding the ebbs and flows of one's own writing is so important – as David told me from day one. I've been befriending my inner muse, inner critic, and inner storyteller, and I've practiced wrangling them up and getting them all working at once. It's not always easy, but when it happens, it's a beautiful thing.
I need to find a healthy balance between the busy times full of meetings and emails, and sitting quietly with my thoughts. Sometimes in order to write, I need zero distractions, otherwise I'll never produce anything valuable. But other times, those distractions are important to pay attention to because they might spark an idea (and they're also part of my job). I'm learning how to balance this and how to capitalize on my opportunities to write. For example, if I have a free moment to write but have a mental block, taking a break to walk in nature does wonders.
Pathways uncovered
The most common question I receive as a young adult is "What do you want to do after you graduate?" and I've always struggled with pinning down an answer. I've never known what exactly I want to do, and I still don't, but in many ways, working at A\J is allowing me to see that I don't need to choose one specific pathway. I can merge my passions and do lots of things with my future career. This job has introduced me to many people and many pathways I never thought of considering before, so it has only added more options to my uncertainty of the future – in a good way! I feel driven, more than ever, to continue dipping my toes into as many places I can and keep writing and having conversations with people wherever I end up.
Published Accomplishments
Now, this article is not just a spotlight on my work, because ultimately, this is about my experience at A\J and how the team has facilitated this growth for me. But, I do want to highlight a few of my physical accomplishments on top of all the lessons I've learned. I've published 4 of my own articles and put together 4 WTF (Week This Friday) columns, and that's just on the A\J website. I'm working on a lot of behind the scenes pieces that you'll see in our next print issue, Playbook for Progress! This is all to say that being an A\J intern is not without its many opportunities to get your name out there and publish as much as you have to offer.
Going Forward
Clearly, I've experienced a whirlwind of growth and excitement in the past 4 weeks and I don't expect it to stop now! I've still got 3 more months left – lots more to do, to learn, and to be a part of. I know that even once my work placement with A\J is over, the experience and lessons I've learned will stick with me and carry over into whatever comes next for me. Who knows – maybe I'll find myself back here one day! I don't know where I'll be in a couple years from now, let alone 4 months from now, but I hope to stay connected to A\J in some capacity, and if I've learned anything from my time here, it's the power of planting that first seed.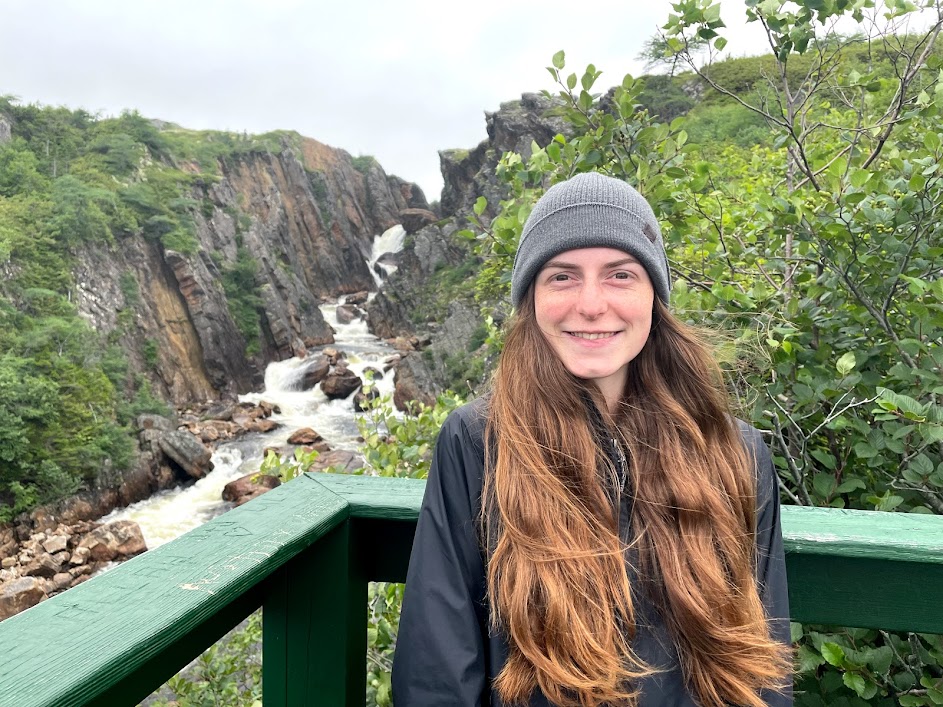 Siobhan Mullally (she/her) has an Honours B.E.S. from the School of Environment, Resources and Sustainability (SERS) at the University of Waterloo with a minor in English Language and Literature and two diplomas in Environmental Assessment and Ecosystem Restoration and Rehabilitation. For her senior thesis, she travelled to Labrador to study climate change impacts on tundra ecosystems in the Canadian Subarctic.
As a budding ecologist, researcher, and writer, she is interested in exploring the intersections between ecology and communication to inspire climate change and help others develop a deeper appreciation for nature. In her free time, she enjoys spending time in nature and getting lost in her favourite novels.