Source: Ethique
Plastic Free July Series (Volume 2 of 5)
It's time to break free from our plastic dependency. Environmentally-friendly alternatives to plastic exist and we can all make small changes in our daily lives to promote the sustainability of our environment.
Source: Ethique
Plastic Free July Series (Volume 2 of 5)
It's time to break free from our plastic dependency. Environmentally-friendly alternatives to plastic exist and we can all make small changes in our daily lives to promote the sustainability of our environment.
Plastic is hidden in our clothing fibres (polyester), disposable wet wipes and even in teabags. According to Environment and Climate Change Canada, 47% of plastic waste comes from single-use packaging and Oceana Canada reported that only 9% of the 3.3 million tonnes of plastic waste in Canada is recycled.
"The people who make the biggest difference are the ones who do the little things consistently". – Katrina Mayer
While it is difficult to live a completely plastic-free life in a consumer market that is dominated by plastic products, we can try our best to use plastic alternatives while minimizing our waste. Since only 9% of Canadian plastic waste is recycled and the remaining 91% is sent to the landfill, incinerated or littered, we can do our part to reduce future plastic purchases, find environmentally- friendly alternatives and ensure that plastics end up in the recycling bins and not the landfill.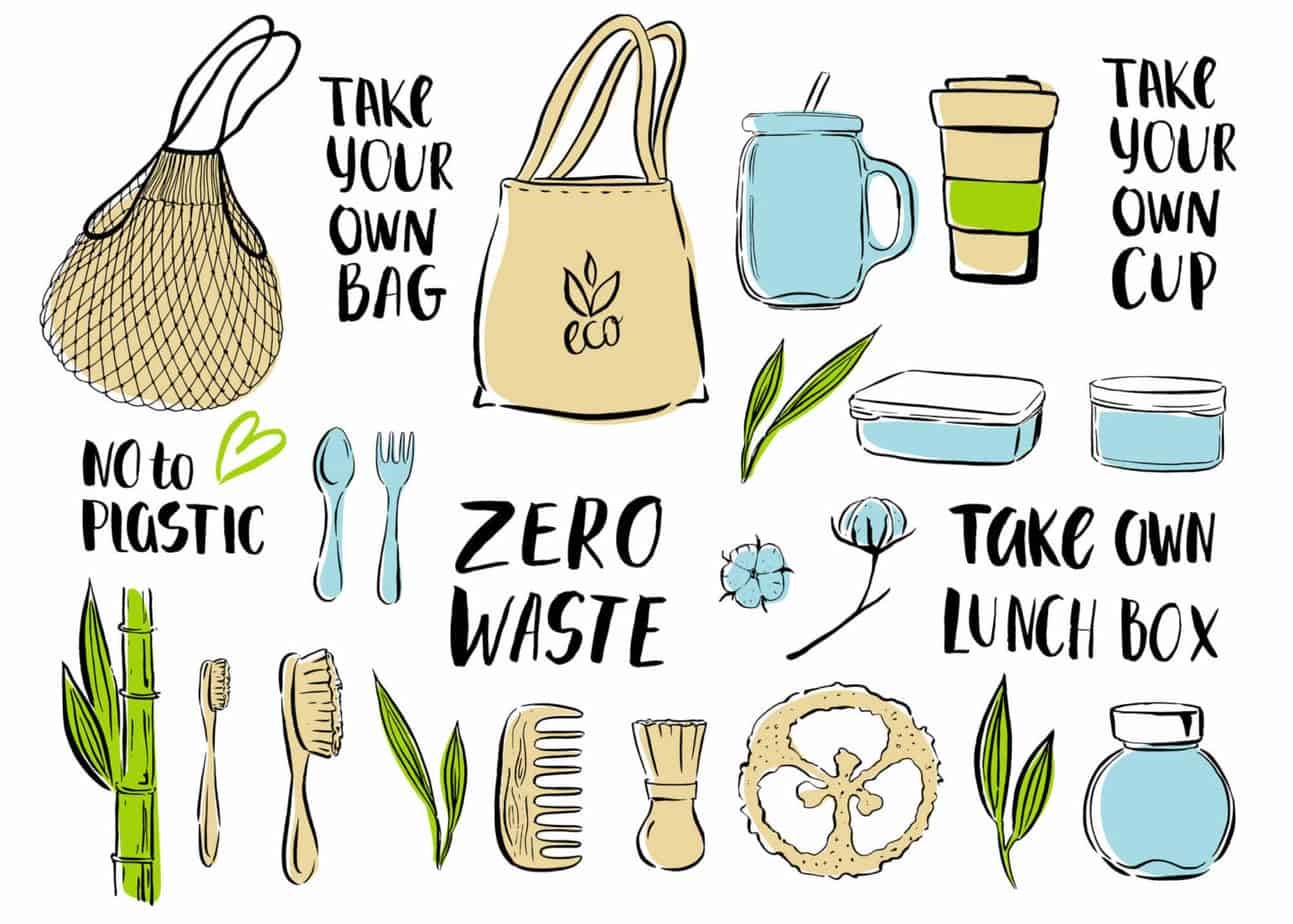 Source: Simply Green Rebekah
As part of Environmental Defence's #PlasticFreeJuly, Volume 1 of this 4 part series highlighted the impact of plastic waste in Canada. However, this week I'll be discussing how we can make simple changes to our daily lifestyles to help reduce the purchasing of new plastics and to repurpose what you already have before they get recycled.
We are all familiar with the 3 R's of "Reduce, Reuse and Recycle" but let's consider these 10 R's to rethink your plastic waste:
Rethink – Stop and ask yourself, do I really need this plastic item? Holding ourselves responsible for our actions and the influence they may have on the environment can help us make more meaningful decisions to respect nature and reduce the impact of plastic pollution on animals, plants, the air quality and water.
Refuse– Say NO, thank you! You can do without single-use items such as plastic cutlery especially if you're ordering in at home where you already have reusable cutlery. Similarly, take your own reusable grocery and produce bags instead of getting single-use plastic bags at the store. A variety of non-plastic straw styles exist and some are collapsible and easily portable for on the go.
Reduce– Stop buying plastic! Limiting plastic purchases play a large role in eliminating the problem of improper disposal that industries have placed on consumers. Researching eco-friendly alternatives and local stores to obtain these items can reduce our dependence on plastic usage. Our purchasing power drives further production and therefore only if an item is necessary, then plastic alternatives should be bought instead.
Reuse– How can this item be upcycled? Your shrunken sweater can be transformed into a cushion cover. While plastic water and milk bottles can be cut and used as planters, toothbrush holders or stationery organizers.
Repurpose – How can this item be used in another manner (but in its same form/ without alteration)? Plastic containers can be used for kitchen spices and ingredient storage. Purchasing pasta sauce in glass bottles can be later used to store nuts or even filled with a cool drink and enjoyed in the summer sun with a macaroni-, bamboo- or stainless steel straw.
Repair – Before you throw it out, think to yourself- can I fix this? It's easy to purchase new items but items that perform at less than their optimal level can most likely be repaired. This includes fridges, printers and computers. This will also reduce waste sent to the landfill.
Refill – Stainless steel and glass water bottles can be refilled, are more durable and better than constantly purchasing bottled water that usually gets tossed out after a single-use. Zero-waste and bulk stores allow you to take your own containers to refill items such as spices, shampoo and detergent. Find your local store!
Regift– Would this item be of use to someone else? Shelters and thrift stores accept donations and friends may enjoy a clothing swap.
Recycle – The best option to get rid of your plastic waste is by recycling. This will ensure that it is not sent to the landfill where it will take years to decompose and in some cases, outlive us there. Recycling will ensure that plastic is reused or disposed of properly.
Reach Out – Having this knowledge and keeping it to yourself won't help raise awareness of how these steps can help reduce plastic purchases and manage plastic waste in our lives. Reaching out to family and friends about these 10 R's can educate others to make a dynamic difference.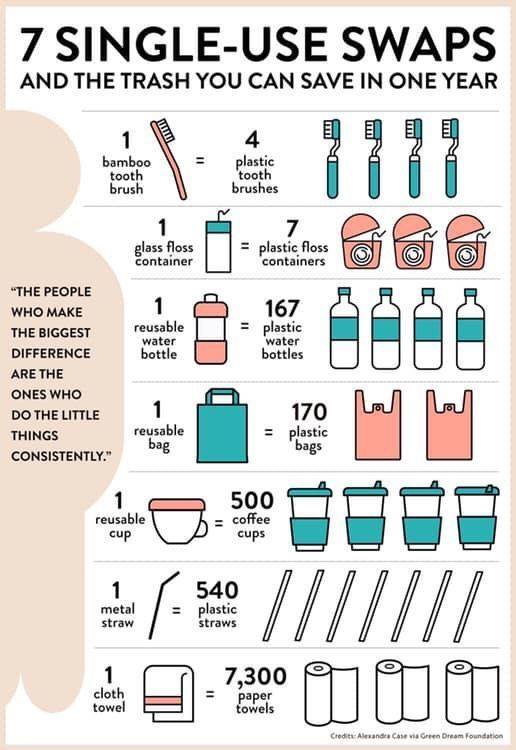 Source: Refill NZ
These thought-provoking 10 R's can be applied to our everyday lives and not only to Plastic Free July. While this list was to reduce future plastic product purchases and influence the way we deal with the plastic that we already have in our possession, may we find biodegradable, stainless steel, wood, bamboo or other natural alternatives (that can later be composted or recycled) to the items we usually use and reduce the use of single-use plastics that play a large part of the waste in the landfill. Reaching out to educate others on the 10 R's can help spread awareness of what can be done to discontinue the cycle plastic plays in our lives.
Let's Rethink, Refuse, Reduce, Reuse, Repurpose, Repair, Refill, Regift, Recycle and Reach Out together to make a dent in this plastic-dependent lifestyle.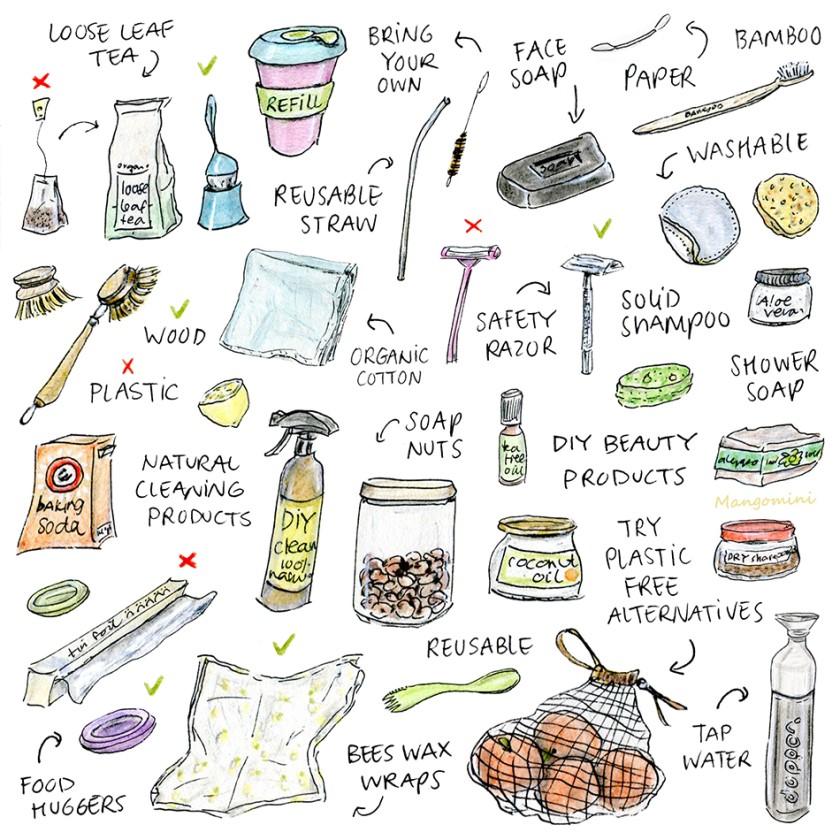 Source: Cindy Mangomini
Stay tuned for volume 3 of the series where my colleague will show you how to plan a plastic-free trip to the beach. Then I'll be back in the final installment of the Plastic Free July Series to discuss how policies can help reduce the environmental impact of plastics.
***
For more on the Plastic Free July Series see:
Or read about its impact on the ocean in my article "Two Million Too Many" or it's presence in our food.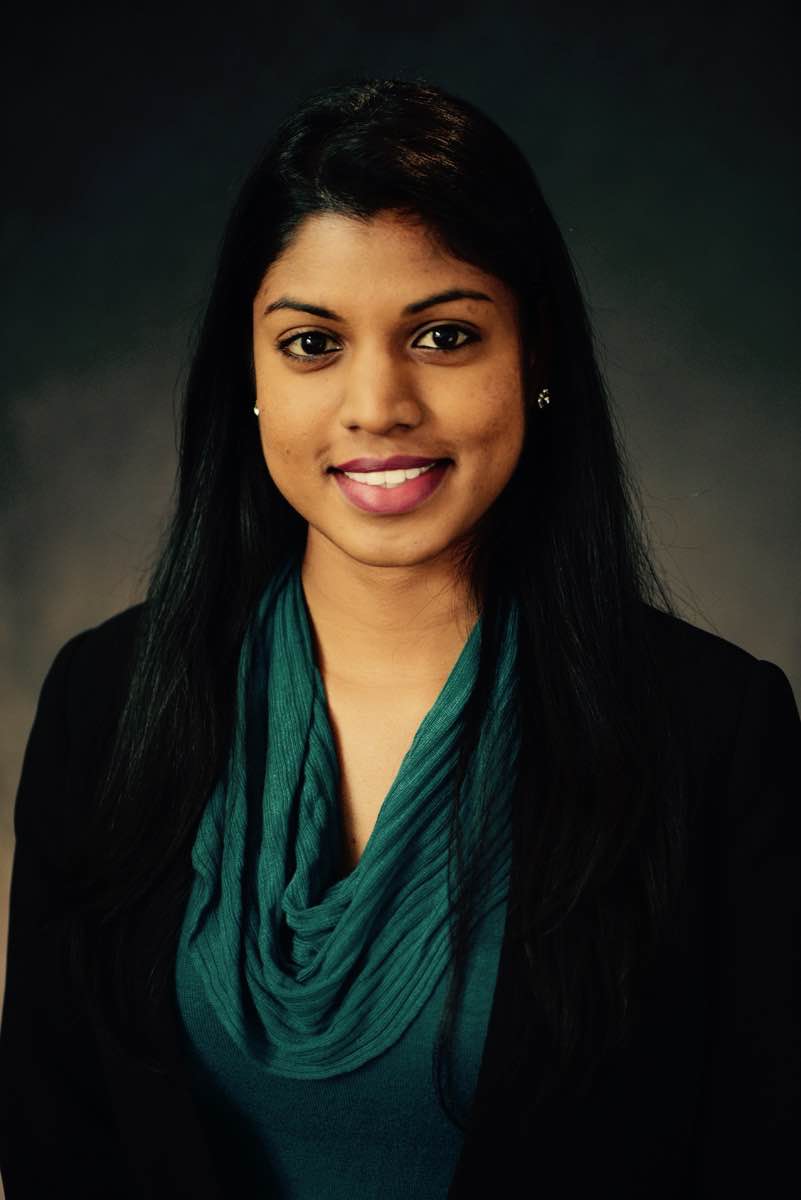 Shanella Ramkissoon is a Masters in Environment and Sustainability candidate. Her background is in the field of Environmental Science and Environment and Resource Management. Her interests lie in environmental conservation, especially for marine species such as coral reefs, turtles and dolphins. In her free time, she enjoys landscape photography, baking and art and craft projects.