This Canada Day the Alternatives Journal editorial team were tasked with reflecting on the nature of Canada, what it means to them, and what one aspect of Canada each member appreciates the most.
These reflections were made especially interesting due to the unique make-up of the editorial team, including: individuals who were born in Canada, who immigrated as children, and those from other countries residing in Canada through work and student visas.
This Canada Day the Alternatives Journal editorial team were tasked with reflecting on the nature of Canada, what it means to them, and what one aspect of Canada each member appreciates the most.
These reflections were made especially interesting due to the unique make-up of the editorial team, including: individuals who were born in Canada, who immigrated as children, and those from other countries residing in Canada through work and student visas.
When reflecting upon the nature of Canada, the team recognizes the difference between the geopolitical entity called 'Canada' and the lived experiences of the peoples who have called this landmass home for millennia (and who continue to struggle against systemic injustices today). The team, through listening to the stories shared with us by friends in Indigenous communities, from coast to coast to coast, came to understand that for many, Canada Day is not a day of celebration. This may be best read through this article posted June 29 on the CBC wherein Terre Chartrand (of the Algonquin Nation), one of the organizers of the current occupation in Kitchener's Victoria Park said "Canada Day is not a day of celebration for Indigenous people. It's an Indigenous day of mourning,". Fellow organizer Amy Smoke of the Mohawk Nation Turtle Clan from Six Nations of the Grand River also stated "We don't celebrate the day. This country was built on the backs and blood of my family and my people."
The personal reflections of the team on the nature of Canada may be read as follows:
The Gentle Island

Lucy Maud Montgomery once said, "You never know what peace is until you walk on the shores or in the fields or along the winding red roads of Prince Edward Island in a summer twilight when the dew is falling and the old stars are peeping out and the sea keeps its mighty tryst with the little land it loves. You find your soul then."
Prince Edward Island is a special place. The Gentle Island gets its name from the soft, rolling sand dunes which stretch as far as your eye can see along the north coast. The dunes stand strong to safeguard their coastal communities from mighty waves and windy storms. While tough, the dunes are gentle.
The same can be said for the island locals.
What Prince Edward Island may lack in size; it makes up for in personality. Hardworking and friendly, Islander hospitality is hard to replicate. To this day, some of my best memories as a child include dancing and clapping along to the fiddle or banjo of a Celtic song after a long day at the beach- my skin still salty from the ocean.
The island air is clean and crisp- my mother always said she thought the clean air made the colours more vibrant on PEI (I would have to agree). The most memorable of which is the rusty red soil- rich with iron oxide. The same vibrancy and richness extend into every aspect of life on PEI- from food and art to history. Traditionally home of Celtic and Acadian settlers, and the Mi'kmaq people before that, the island is best known as the birthplace of confederation. And this Canada day, it only seems fit to pay tribute to PEI.
By Alexandra Scaman
No electricity? No problem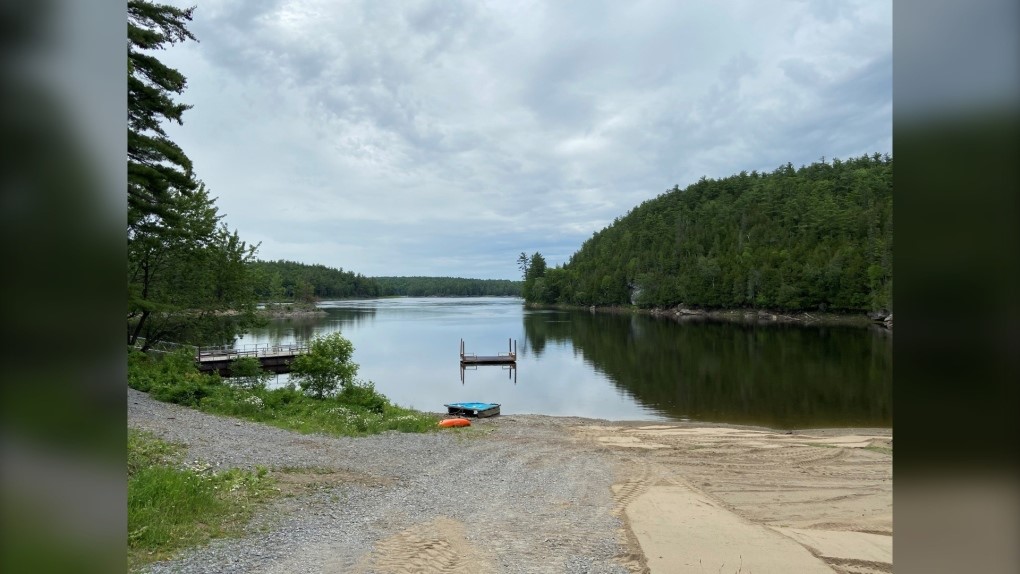 Source: CTV News
Given the task of reflecting on the nature of Canada for Canada day, and what one piece of this nature I appreciate the most, my mind immediately sprung to a trip to a hunting cabin in 2018. To me, the nature of Canada is of course seen outside, but also lives within its people. As a foreigner to the country, and someone from a small island, I had never experienced camping in the "great outdoors", going fishing on a lake, being scared of bear attacks… Thankfully, in my first year of university I met four of my current best friends, all of whom just happened to be from the Ottawa Valley, and all who had a special interest in making sure I, the foreigner, experience the great natural areas that Canada had to offer. This is the other nature of Canada I mean – the sense of pride that my friends had in the natural areas of Canada; and the fact that despite on many occasions saying I didn't want to go camping, wouldn't take no for an answer, and insisted that I experience what they described as "what Canada really is about".
I will forever be grateful that they did. The weekend we went to this hunting cabin we weren't aware that there would be no electricity or cell service, we didn't know much to be honest – just that it was in the middle of nowhere next to a lake. The ice cream we brought may have melted, but my newfound appreciation for the country was created. By having no online distractions for five days we were all forced to truly immerse ourselves within nature, and spend our days together on trails, fishing on the lake, and really just appreciating the untouched nature that Canada has to offer. And this untouched nature, as well as the pride of my friends of sharing this nature with me, is the piece of Canada I appreciate the most.
By Alex Goddard
Oh Canada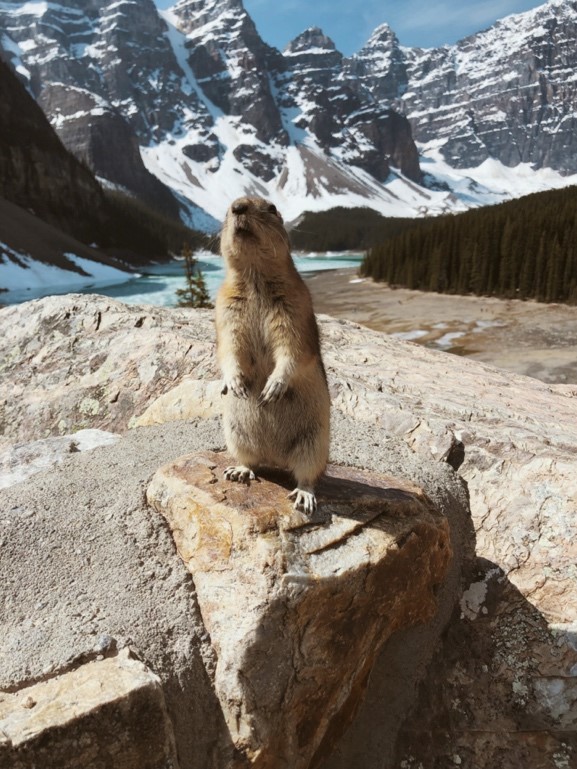 As a traveler, and immigrant, and moving over a dozen times it felt like a nomadic lifestyle was in the cards for me. Yet there is no place like home. It may seem like a faint memory, but I still remember crying on my plane ride to immigrate to Canada. But much of it faded as I was warmly welcomed by friendly faces, mesmerizing landscapes, and beautiful cities with bold architecture. When reflecting about the nature we are blessed with in Canada, my many camping trips and from having an opportunity to travel from the East to West Coast Canada came to mind. With it's captivating natural landscape never failed to take my breath away, Canada wide travel has reinforced my love for the natural landscapes we have here and how grateful I am to have seen it. There was something incredibly fascinating to me of how small it made me feel, yet still so significant with the opportunities that are presented to each individual.
There are so many gems within Canada, I would encourage the opportunity to explore one's backyard, as often we can forget to grasp the beauty that lays beneath our noses. I will never forget the image of crystal blue lakes, or the wildlife such as deer and bears peacefully roaming in national parks reminds me how important it is to protect and advocate for nature within Canada, it's a feeling and a sight you wish everyone can experience. This is what the Canadian nature is all about to me, I am grateful everyday to call this my home.
By Greta Vaivadaite
The Beauty of Canada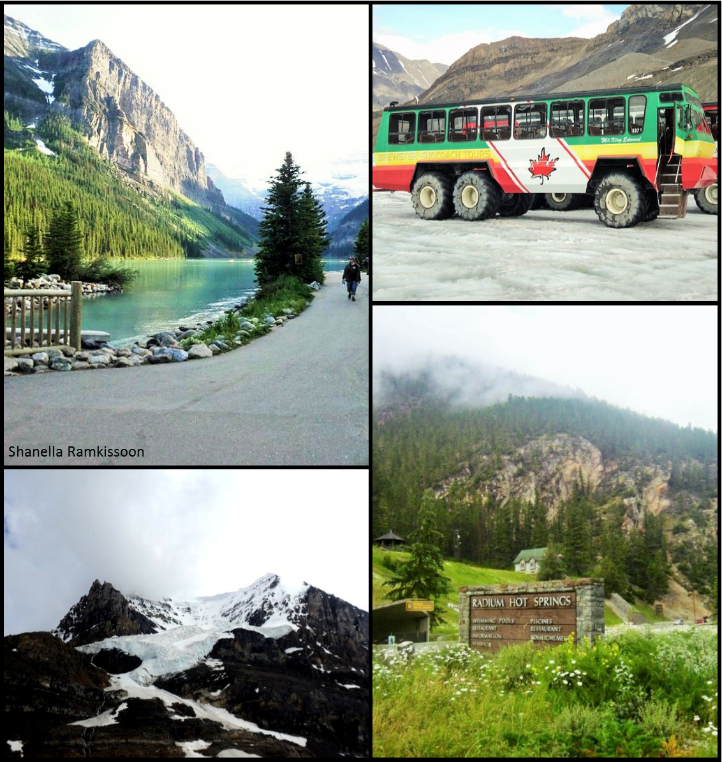 Views of Lake Louise, the Colombia Icefields, the Rocky Mountains and Radium Hot Springs (top left to right, bottom left to right)
Remember taking that summer road trip to enjoy nature at its finest? My first experience in Alberta, was my family's road trip just a few days after Canada Day in 2010. It spanned 7 days with over 26 hours of driving, 9 stops and 26 people in total-what a once in a lifetime experience!
Moving from Four McMurray, to Edmonton, to Hinton and then being greeted by the lovely Jasper National Park where miles of snow-capped mountains were reflected on the turquoise lake water. The Colombia Icefields had slippery ice sheets full of history and the existence of tour buses with tyres taller than some. Streams of cold meltwater were in abundance where some of the freshest and most pure water could be tasted. Lake Louise had landscape akin to that straight out of a magazine – just pristine. Radium Hot Springs offered horseback riding and sulfur pools followed by summer barbequing with sing-a-longs around the campfire. This lovely walkable town also provided me vivid memories of bighorn sheep coming down off of the mountains onto the streets and within arms-length distance- just observing us. At Banff, taking a gondola and then a short walk, amidst the chilling winds to an area near the summit greeted us with a breath-taking bird's eye view of Banff, surrounded by the mountain ranges. The trip ended at Calgary near their time of Stampede festivities before having to head back to our starting point. I left nothing but footprints, took lots of pictures and gained enjoyable memories.
This truly unforgettable experience broadened my appreciation for nature and would not have been possible without the splendour that Canada has to offer. Each province has their own natural beauty, making it worth getting out and exploring in your own backyard this Canada Day.
By Shanella Ramkissoon
They're called "The Great Lakes" for a reason!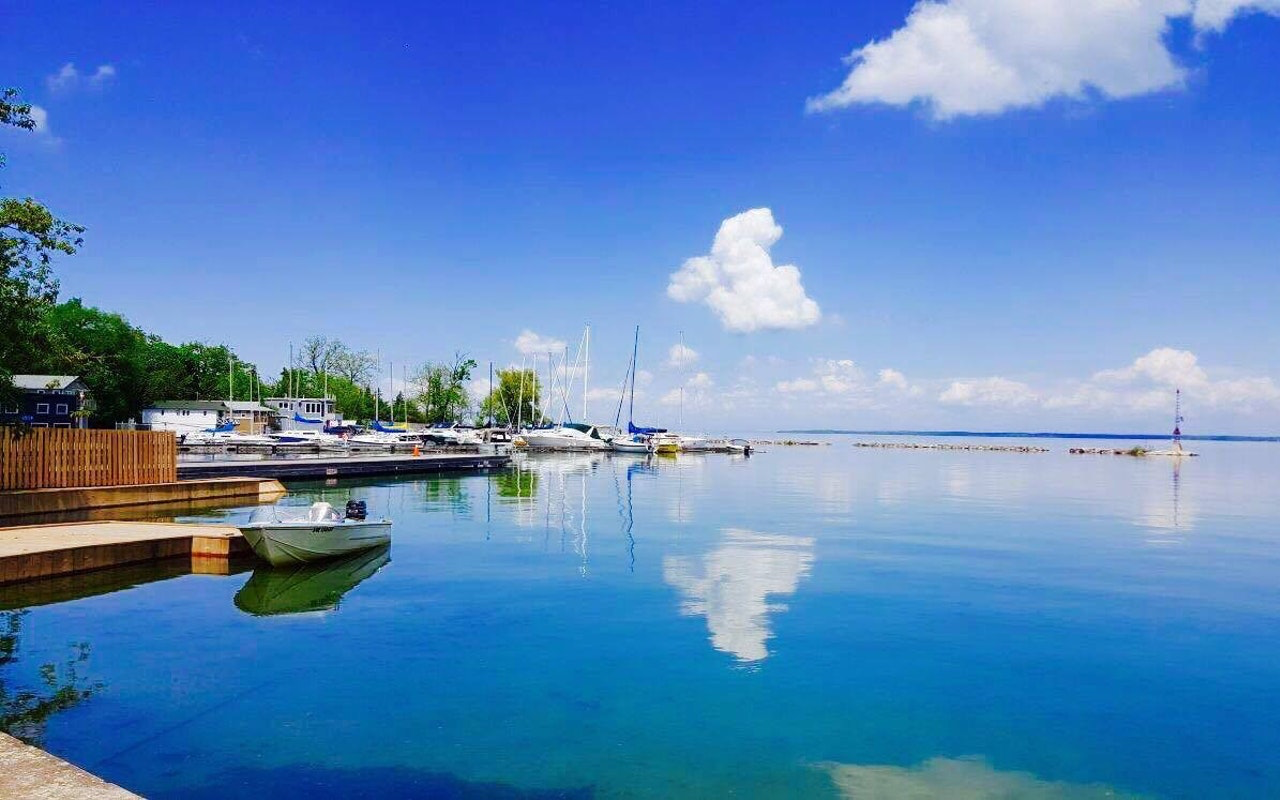 I've never been a fan of lakes. The unpredictability of lake animals unnerved me as a child. Moving to Canada from a coastal European town at a young age made me think of this country as bricks and concrete. I couldn't see the ocean or smell the salt in the air. Nature took a backseat in my mind and I didn't do a lot of thinking about it until about age 14 when I went sailing on Lake Simcoe. I was hesitant at first, as you might have guessed, but it ended up being one of the first (since then many) times I felt most connected to the natural world. Seeing the sunsets from the boat, swimming with Bass and Trout, and taking the dingy out for a quick trip around the bay made me appreciate the natural beauty that Canada has to offer.
At the end of my trip, I was hesitant to leave. I knew I would miss the calming effect that the outdoors had on me. This experience reminded me that you don't have to live near the ocean or on the foothill of a mountain to experience Canadian nature in its most beautiful form: free.
By Teo Guzu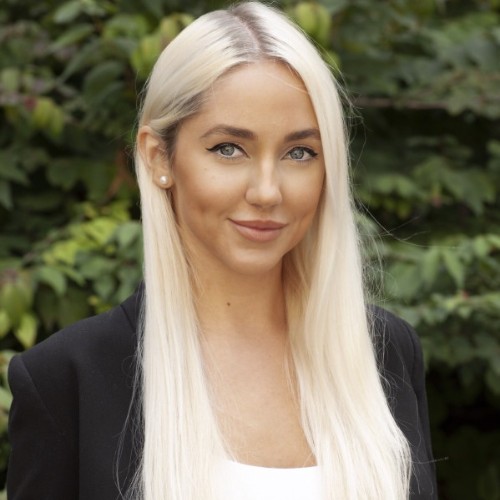 Greta Vaivadaite is a Journalist, Online Editorial and Social Media Coordinator at Alternatives Media. Greta has completed her undergraduate studies at York University in Environmental Management, and completed her Masters of Environment and Sustainability at Western University in 2020. Her professional interests lay in advocating for environmental education, sustainable fashion, and a greener travel industry.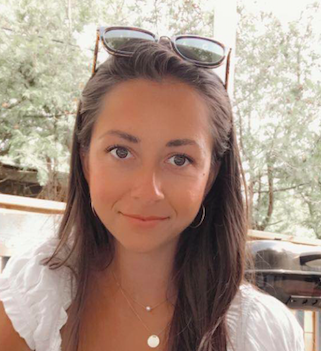 Teo Guzu is a Master's in Environment and Sustainability student with a focus on policy and research. Her background is in the field of Sociology and Global Development Studies where she developed an interest in how climate change disproportionately affects different communities. Her interests lie in plastics and waste management, conservation, and clean technology. In her free time, she enjoys spending time with her family/friends and her dog Charlie, reading, writing, and watching docu-series on various topics.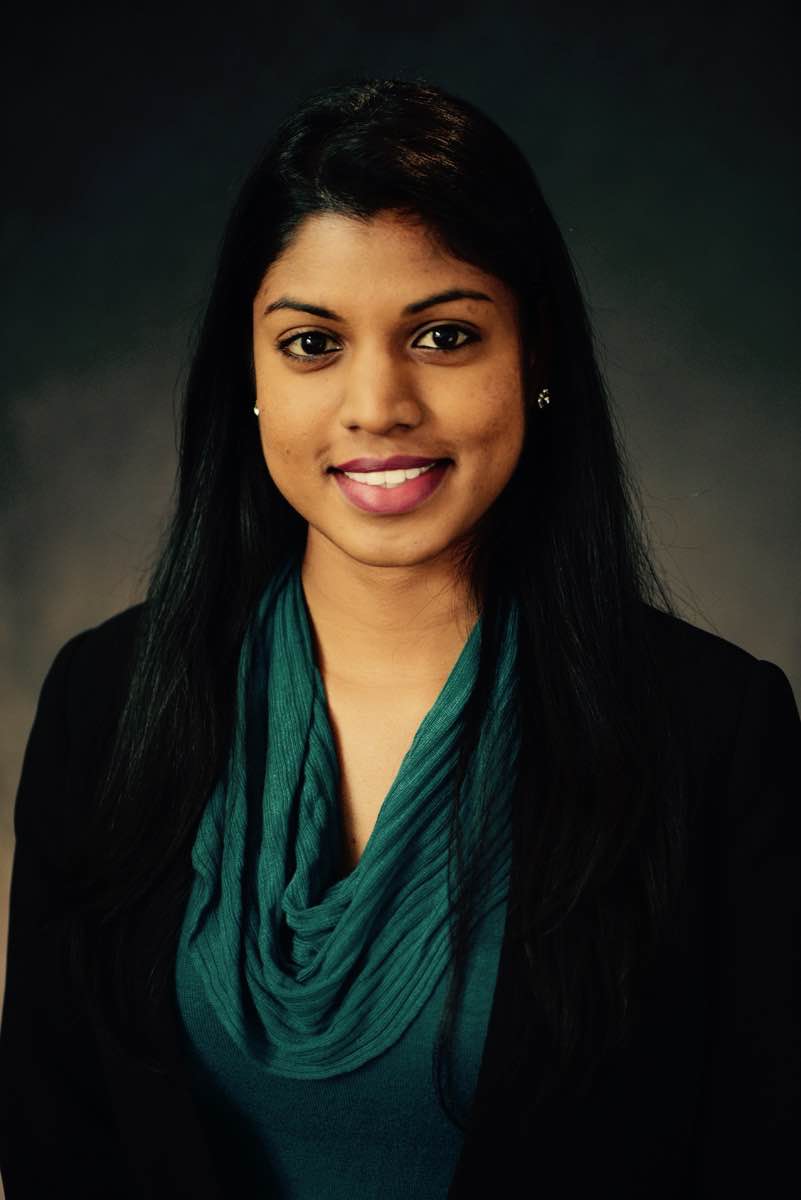 Shanella Ramkissoon is a Masters in Environment and Sustainability candidate. Her background is in the field of Environmental Science and Environment and Resource Management. Her interests lie in environmental conservation, especially for marine species such as coral reefs, turtles and dolphins. In her free time, she enjoys landscape photography, baking and art and craft projects.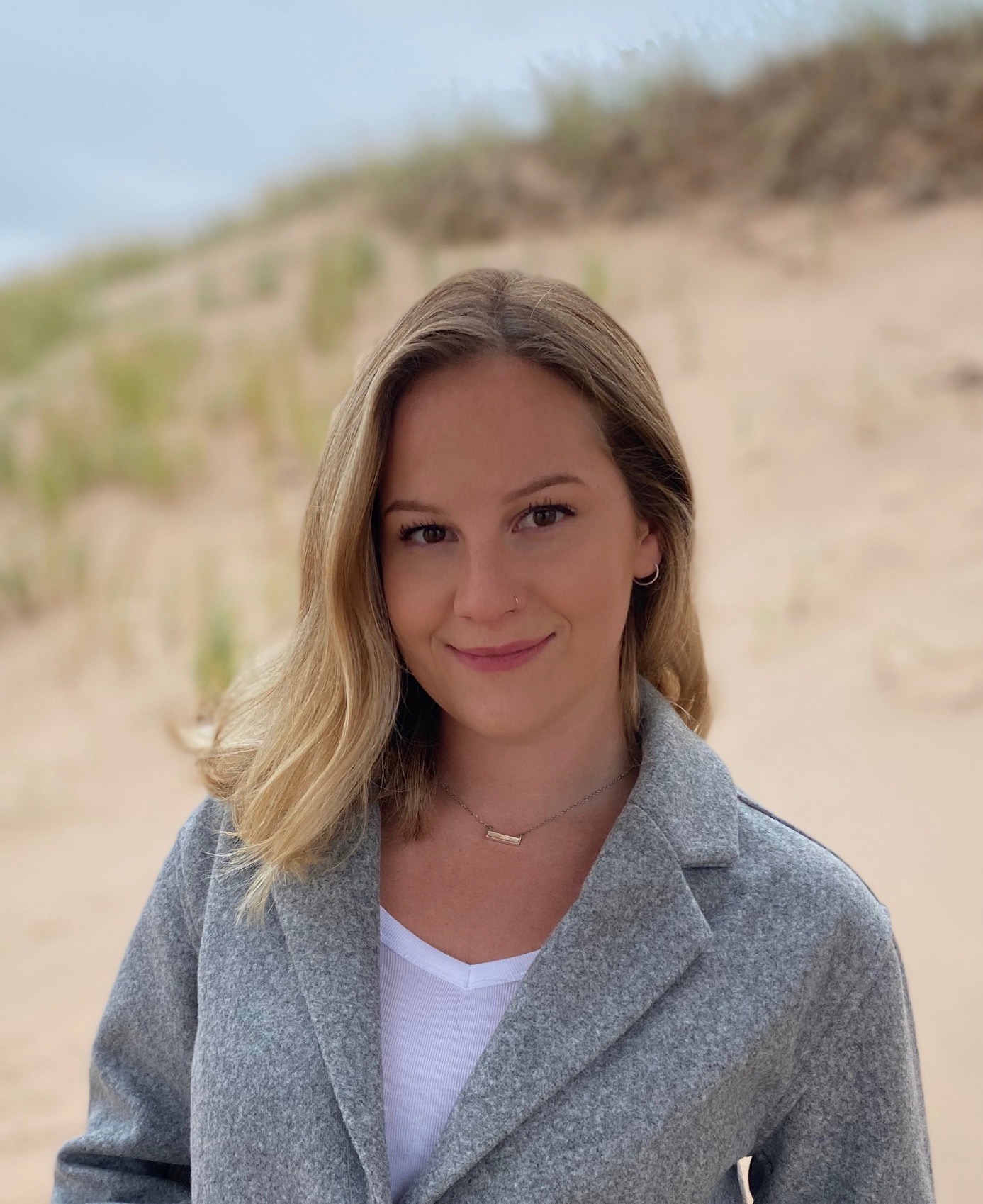 Alexandra completed her Masters degree in Environment and Sustainability at Western University. She also holds a Bachelor's of Science from the University of Windsor with Honours in Environmental Studies, where she concentrated in Resource Management and was actively involved in undergraduate research. Outside of academia, she enjoys hiking, camping, and spending her summers on the beach in Prince Edward Island.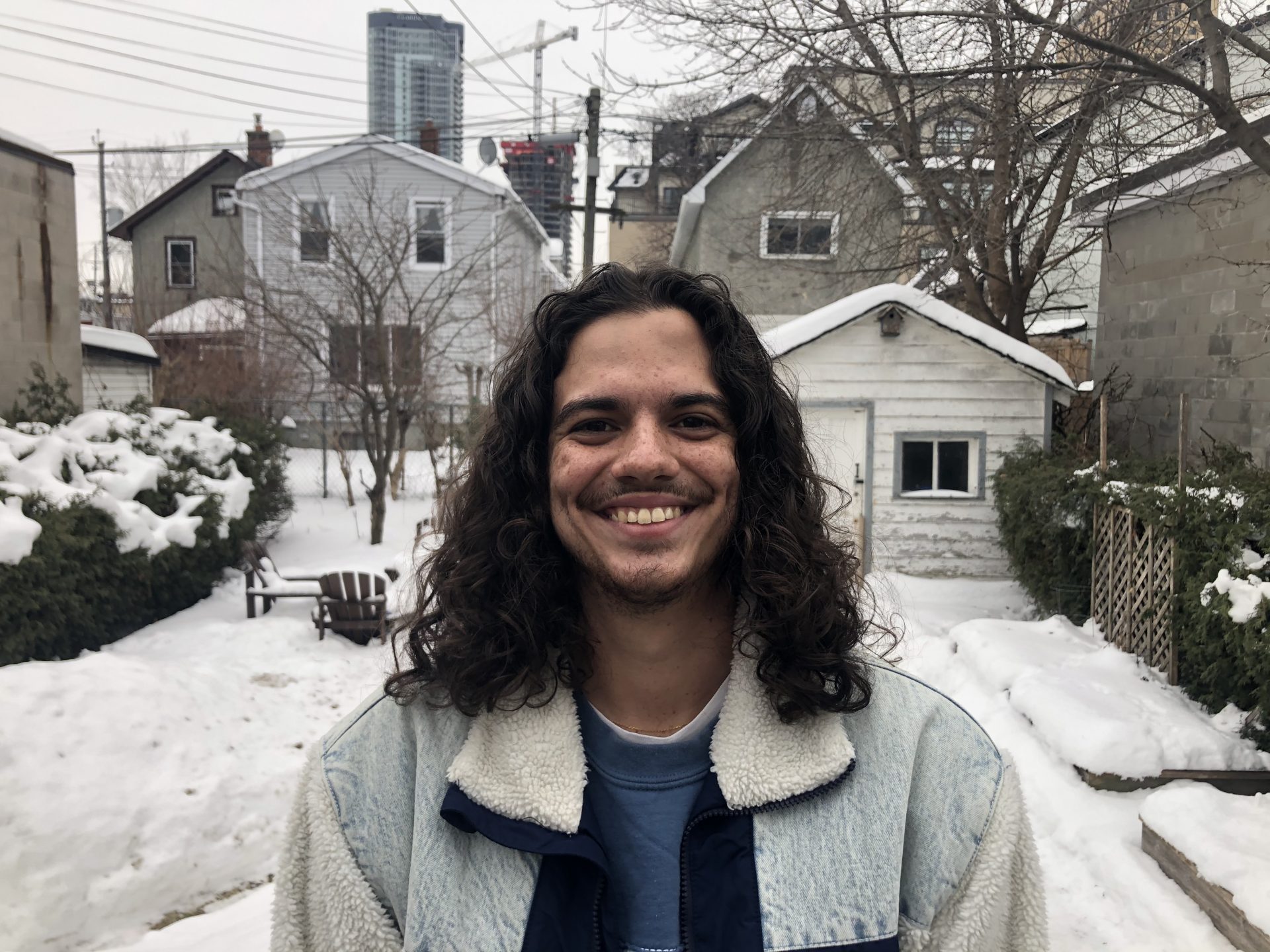 Alex has a background in Environmental Science holding an undergraduate degree in Environmental Studies, and a Masters of Environment and Sustainability (MES) from Western University. Alex was born and raised in Barbados, a small island in the Caribbean, and has spent the past seven years attending school in Canada, while returning to Barbados for the summer and Christmas periods. Alex is passionate about the environment as he has been able to witness firsthand the effects of climate change on marine and tropical environments, and hopes to spread awareness about these issues.