One of the most eye-opening things I have ever read was National Geographic's 2020 Earth Day Issue, which explored two starkly different visions of the future of our planet, "How We Lost The Planet" versus "How We Saved The World". Natgeo even developed a model to show us how our city's climate might change by 2070. There's something in there for everyone; the pessimists, the optimists, and the non-believers. I'm writing this article from the perspective of the realists.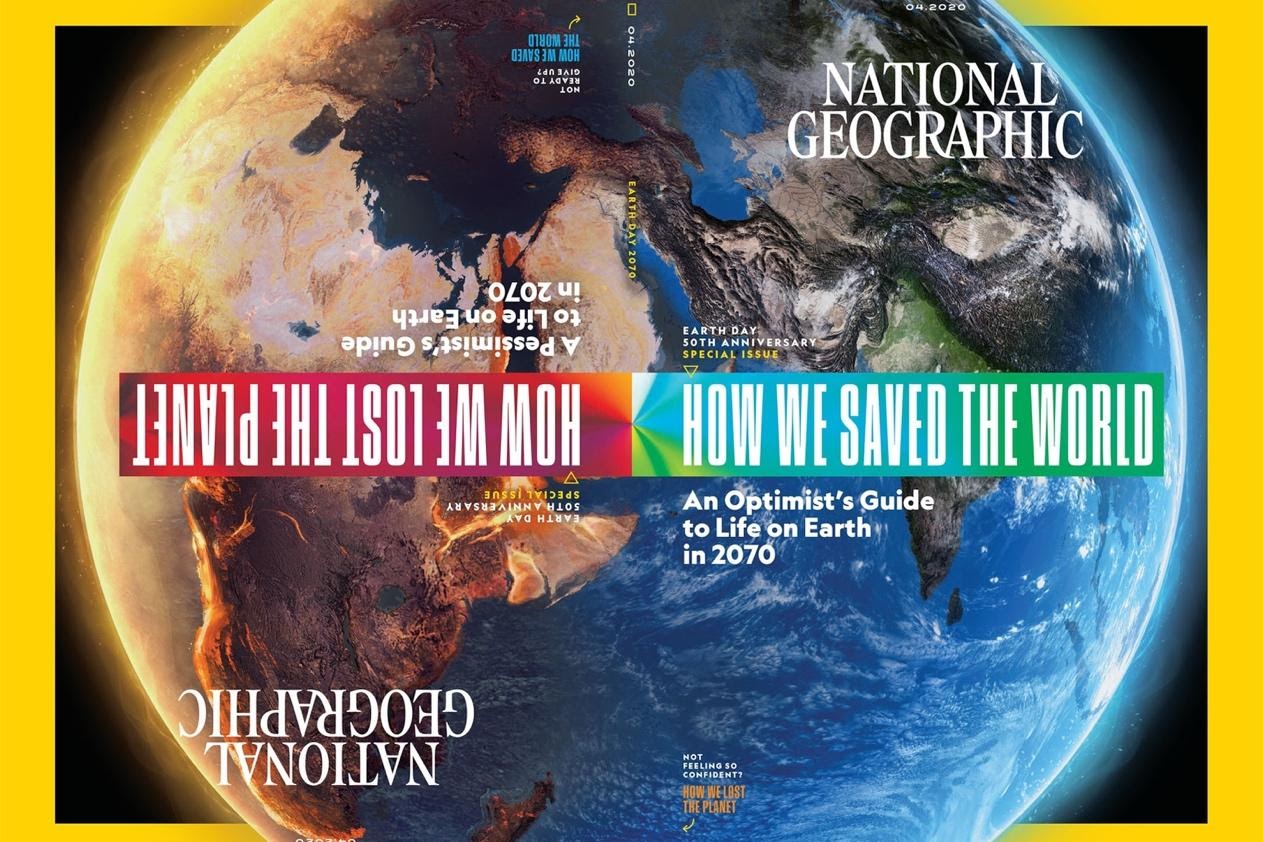 Source: National Geographic 
In the 51 years since the first Earth Day, we have developed a deeper understanding of Earth's interconnected atmosphere, oceans, freshwater, ice, land, ecosystems, and climate. Through scientific and technological advancements, we have become increasingly aware of the very real threat we're all facing. Earth Day transformed from a grassroots movement to a beacon of hope for urgent climate action. 
What could the future look like? 
Climate change modeling has been done by many organizations and academic institutions like the OECD, NASA, IPCC, CCCma, and more. Scientists use these models to understand how Earth's climate works and to make predictions about how it might change in the future. According to modeling, it is likely to very likely that temperatures will get hotter, weather events will be more intense and sporadic (droughts, floods, etc), air quality will diminish, and sea levels will rise as polar ice caps continue to melt (not a comprehensive list). According to the OECD Environmental Outlook to 2050, if we continue down the path we're currently on, these projections will become our reality. There is scientific consensus around these facts, but even the scientists are saying it's not too late.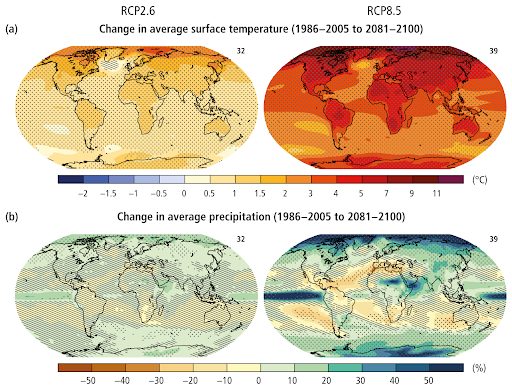 Changes in average surface temperature and precipitation from 1986-2005 to 2081-2100 // Source: IPCC AR5 Summary for Policymakers 
The future of Earth Day
Earth Day could become a day that all people from all around the world look to for a semblance of hope. People could see this day no longer as a celebration but as a day of urgent requirement. If projection modeling is correct, by Earth Day 2050, we will be in the middle of facing the greatest collective threat to humanity, and at that point, it could be too late. By April 22nd, 2070 – the 100th anniversary of Earth Day – we could be experiencing a global catastrophe. 
Earth Day could soon become the single most important day of the year with billions of people filling the digital landscape with global conversations, positive acts, performances, webinars and events supporting urgent action on climate change. The future could bring science and technology to new heights, allowing virtual reality (VR) and artificial intelligence (AI) to disseminate knowledge and information sharing about the ticking clock we have on our planet. These technologies can also help us fight climate change. We can experience our carbon footprint in VR, while AI powers our climate change strategy.
Despite the innovative solutions and technology that lie ahead, the key to protecting the future of our planet is what we choose to do in the present. Earth Day Canada is an organization that is strongly focused on inspiring and educating others on the everyday actions that we, as humanity, should be doing now in order to better shape the future.
Earth Day Canada's mission is to help people and organizations reduce their environmental impact by celebrating Earth Day through action, every day. Over the years Earth Day Canada has grown nationally, developing various initiatives and strategic partnerships. Looking to the future, Earth Day Canada hopes to continue their effort to fight for the environment, by taking care of the planet. Their 2021 campaign aims to make Canada a safer and healthier place for generations to come. 
Earth Day Canada Director, Pierre Lussier, explained, "The theme of our 2021 Campaign is 'Let's Take Care of the Planet'. The imagery that we have used to accompany our theme, depicts animals picking up trash that has been left in nature by humans, with the tagline 'Luckily the animals are here to clean up after us'.  Our hope is that the irony of this bold statement will raise awareness of the urgency to take action, and Earth Day Canada will be here to support people and organizations in their journey towards becoming more environmentally sustainable." Taking care of the planet can be as simple or as large as you want it to be, the point is that we commit to our environment every day.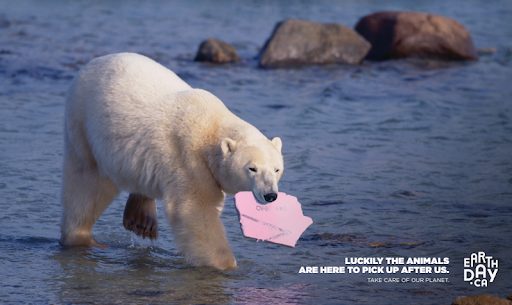 Source: Earth Day Canada
The way forward 
Natgeo published their Earth Day 2020 issue at the height of the first wave of the COVID-19 pandemic last year. So, what's different now? The COVID-19 pandemic has persisted as a global health catastrophe for over a year, inflicting significant human suffering and damage to the global economy. But this disruption to the status quo, to how we typically operate, presents an opportunity to question our core values, and to re-examine our relationship with each other and the natural world. All this to say, now is the time to mitigate environmental threats through proactive measures and develop the societal tools to maximize human well-being in a rapidly changing world. Through mobilization, education, and policy, we have the power to act. And by leveraging the full power of Earth Day as a core global belief – each and every day – we'll be in a better position to get on the right side of history. 
Now, we have a choice to make – which side of the cover will it be? 
---
This article is part of a 3-part editorial series, in collaboration with Earth Day Canada, titled 'The Past, Present, and Future of Earth Day'. Check out the full series here!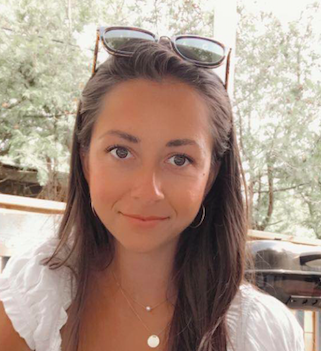 Teo Guzu is a Master's in Environment and Sustainability student with a focus on policy and research. Her background is in the field of Sociology and Global Development Studies where she developed an interest in how climate change disproportionately affects different communities. Her interests lie in plastics and waste management, conservation, and clean technology. In her free time, she enjoys spending time with her family/friends and her dog Charlie, reading, writing, and watching docu-series on various topics.