I'm an undergraduate student rapidly nearing the end of my degree, which is a terrifying and exhilarating realization. In just a few months, I'll have to start applying to grad schools if I decide that's the right path for me… but how do I make that decision? How do I know if grad school is right for me? 
I've been told that there are two main pathways that I could take as the next step in my career: further education or entering the work force in some capacity. Typically, further education is the path to take if 1) I feel like I need more skills and knowledge for the work force, 2) I just want to keep learning, or 3) I want to do my own research. But I never thought of furthering my education to be able to express myself and be who I want to be. That is, not until I had a conversation with Dean Alice Hovorka.
Dean Hovorka's experience as a seasoned academic who so strongly followed her passions throughout her career serves as a wonderful example of a heart story born out of the pursuit of further education. Her story is one that shows how academia has the potential to be a space where you can be who you are and who you want to be. 
"I've been lucky enough as an academic to find a job in a sector of higher education that allows me to be who I want to be. That is a rare thing in the job market," Hovorka shared. "As an academic, I have been able to work with students in the way that I want to work with them. No one has told me what to study. No one has told me what I must be teaching or how I must be teaching it. And now that I'm the Dean of the Faculty [of Environmental and Urban Change] at York, what I love about this role is being of service. Being a champion for students, faculty and staff, who want to make a difference in the world."
And Dean Hovorka is just that – a champion. She is so dedicated to helping others succeed in following their passions because she herself has done just that in her career. One topic of research that she focuses on is the relationships between humans and other animals. She started a group called The Lives of Animals Research Group that originated from passion translating into academia, and I asked her what the story was behind its creation.
"I sort of think of my academic career in two different phases. The first phase, I had nothing to do with animals whatsoever. I was doing a lot of work on gender issues, gender politics and relations of power, and I was doing my work in urban, sub-Saharan Africa. A lot of my work for my PhD was in Botswana, in Gaborone. At the time, I was very interested in urban agriculture. So, I was documenting how men and women farmed differently in the city, and I thought I was going to be finding maize and beans and fruit trees – no, it was all chickens. I went ahead, wrote my dissertation, and for about 10 years, I was known for doing work on gender, urbanization, and everyday life kind of issues. 
"At a certain point, I'd gone back to Gaborone for a visit, about 8 years into doing this work. I was driving around and I had this random thought. I was driving past all these poultry farms, I was seeing chickens everywhere, and I was like, 'the city would look different if the chickens weren't here.' At the same time, I had been reading some work about the exploitation of animals and I remember, I started to cry. I was reading an academic text and I'm starting to cry, so you know there's something wrong. I realized I had completely missed the animals. I had been walking through abattoirs where chickens were getting slaughtered, I was walking through poultry farms with 30,000 birds in them – never noticed the animals. I mean, I noticed them, but I never really appreciated that they were a social group in the city as much as people were. That's how I got inspired.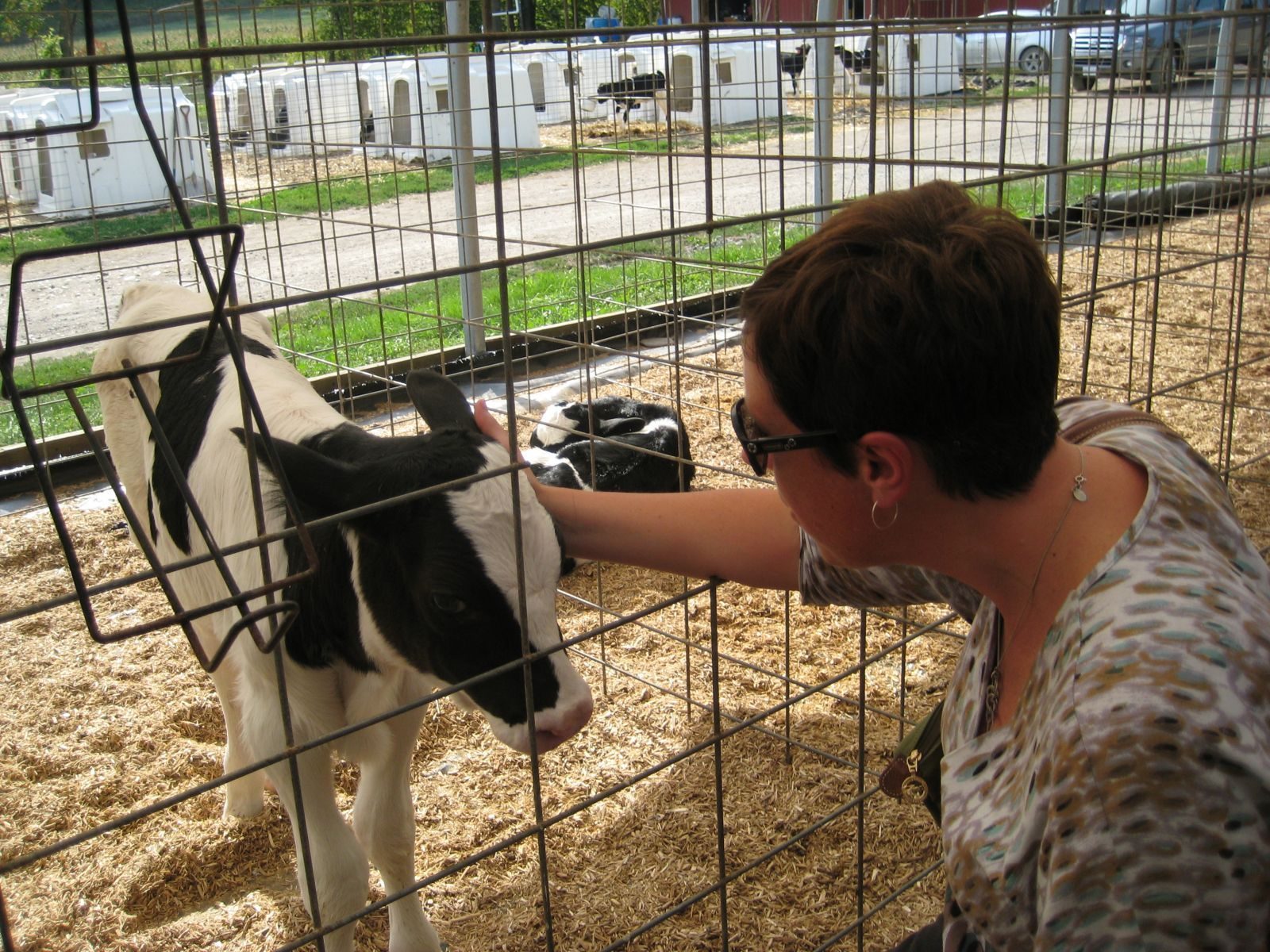 Source: Lives of Animals Research Group
"So, I took my PhD work and instead of focusing on men and women, I turned it around and focused on chickens. The reactions I had from folks in academia in this part of the world was, 'Why would you focus on animals? There are people who matter more.' But when I talked to my colleagues at the University of Botswana, they were like, 'You should totally do that. We really believe that the animals are number one.' I started to get a lot of confidence from my Botswana colleagues to pursue this and I kind of never left. I've been doing this work for about 12 years now. I started the research group because I wanted to bring together a team of students to help me think through all these issues. It was largely in Botswana at the start, and now it has stretched into Canada and Costa Rica. We're so intertwined with animals, we don't even recognize it – and we are animals, that's the other piece."
Dean Hovorka has used her academic career to spotlight the role of animals in our societies and really pour her compassion into her work. Similarly, with her work on gender issues and urbanization, she always advocates for intersectional environmentalism – including the injustices between men and women and humans and other animals – which is vital to effectively tackling the climate crisis today.
"If you have inequities and injustices between men and women, you're never going to have sustainability. It's the same with the animals."
"If you think about this new faculty – the Faculty of Environmental and Urban Change – one of the reasons I wanted to be here at York with this group of people is that they're not just looking at sustainability, they're looking at justice as a means to get sustainability. To me, that totally makes sense. If you have inequities and injustices between men and women, you're never going to have sustainability. It's the same with the animals. If you treat other beings in the way that we are treating other beings, we're never going to be sustainable because not only are you abusing nature, i.e. animals, you're also undermining everything you need to feed yourself, to have clean air, clean water, fertile soil, a climate that doesn't change at such a rapid rate.
"I've been around long enough now that I've seen us go from the actual concept of sustainability being brought forward in 1987, the ideas of a climate change issue, and how long it's taken us to actually talk about climate change such that we're recognizing it's a climate crisis. When I think about the work we have to do to understand biodiversity matters, in that we are not just messing up with the climate, we're messing up soil, plants, animals, water, air… How do we move ourselves faster through that learning curve? Even this pandemic – itself rooted in an environmental crisis first and foremost, and our relationships with animals, hands down. What it has brought forth is we're now talking about green recovery. We managed to somehow engrain that we're in a climate crisis, the pandemic hits, and now we're bringing the climate crisis back as part of our recovery. So, part of this has been generating momentum, but I feel like we're in a good place to really draw some energy from the breadth of understanding of what sustainability means."
To read the rest of this conversation, stay tuned for our upcoming issue, Playbook for Progress. In this issue, Dean Hovorka shares her best advice for new grads on how to take that first step into further education – how to succeed, stay motivated, and sustain the journey while maintaining your core purpose and vision. You won't want to miss it!
---
Alice Hovorka is the Dean of the Faculty of Environmental and Urban Change at York University. She is an accomplished academic, holding both Master's and PhD degrees in geography; her research focuses on urban agriculture, gender and power politics, and human-animal relations. Dean Hovorka is a strong advocate for the imperative link between sustainability and justice not only in scholarship but all facets of life.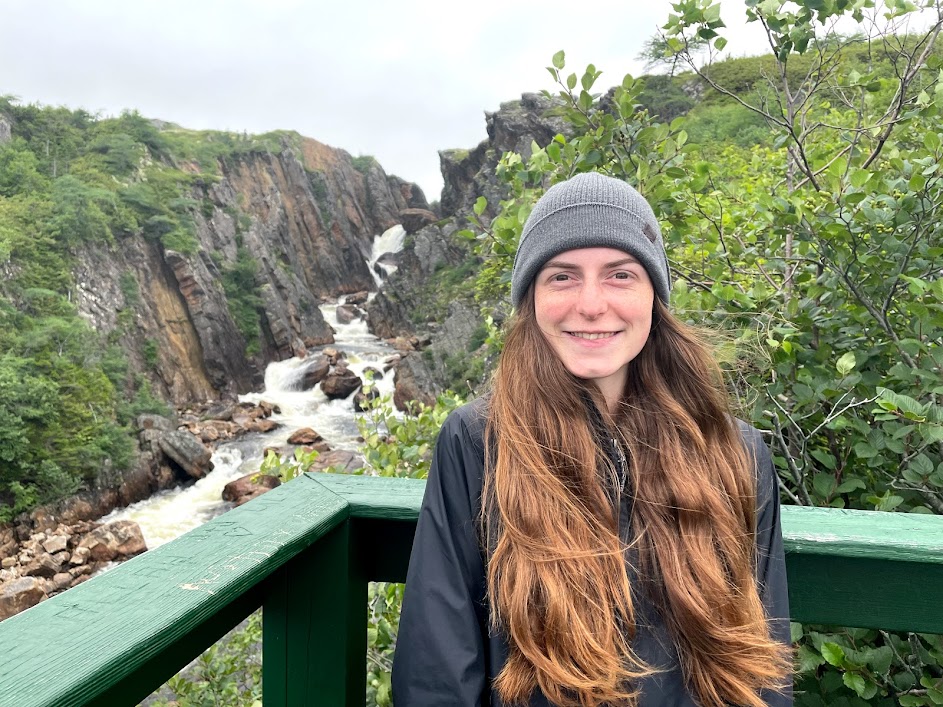 Siobhan Mullally (she/her) has an Honours B.E.S. from the School of Environment, Resources and Sustainability (SERS) at the University of Waterloo with a minor in English Language and Literature and two diplomas in Environmental Assessment and Ecosystem Restoration and Rehabilitation. For her senior thesis, she travelled to Labrador to study climate change impacts on tundra ecosystems in the Canadian Subarctic.
As a budding ecologist, researcher, and writer, she is interested in exploring the intersections between ecology and communication to inspire climate change and help others develop a deeper appreciation for nature. In her free time, she enjoys spending time in nature and getting lost in her favourite novels.