"The right to land and to self-government. The right to self-determination. Those causes are right in any society."
Being Métis, that statement by Jim Sinclair to the 1987 First Ministers' Conference often play in my mind.
Self-determination—the ability to freely pursue one's own destiny—is a basic human right. It is enshrined in the United Nations Declaration on the Rights of Indigenous Peoples and has since been formally recognized by the Government of Canada.
More than 35 years after Mr. Sinclair's principled stand, however, Canada continues to grapple with how to breathe life into that most fundamental of principles. Progress is undoubtedly being made, but not at the pace that many would like. Untangling the web of colonial systems, attitudes and assumptions upon which Canadian society is built is a complex task. One requiring nuanced, nation-specific approaches developed through nation-to-nation relationships.
As a former elected Métis Nation representative, I've sat across from ministers, senior government officials and private sector leaders, attempting to untangle this very web. I can attest to the many practical challenges of achieving full and lasting reconciliation. I can also attest to the value of conversation, learning and relationship building, however long it may take.
What gets me most excited, though, is myriad of ways through which Indigenous Peoples across what is now Canada are taking action today. Asserting their inherent right to self-determination through efforts big and small, as diverse and unique as Indigenous Nations themselves. Creating positive, lasting change for their communities in the process.
The #BeadworkRevolution was one such action that I was privileged to be a part of. The reasoning, for me at least, was simple. To advance our nation's rights and aspirations now and into the future, we needed to harness the collective knowledge, skills and passion of all Métis citizens, including Métis youth. To create that collective consciousness, we needed to rebuild a sense of shared identity and pride that many Métis youth struggle to find.
What started as a project to simply teach Métis floral beadwork to a new generation, so that every young person could feel connected to and proud of their Métis heritage, grew into a bigger change-making action that none of us could have originally imagined.
More youth wearing beadwork led to more awareness, more interest, and more requests for materials and instruction by Métis and non-Métis people alike. To keep up with this enthusiasm and demand, our youth group created a "Learn to Bead" kit—everything someone would need for their first beading project, complete with graphical instructions, all in a handy and easy to mail jar.
By selling these $20 kits to individuals, communities, service providers, governments, school boards and more, we not only raised the awareness and excitement we'd hoped for, but enough money to start a province-wide micro-grant program, through which any Métis youth could apply for up to $500 to host a community gathering or cultural event, to bring community members young and old together. We knew that the potential of our young people was infinite. The grants helped them bring it to life.
With the support of a growing number of partners, that success grew into an annual Métis youth conference, a full-time staff person dedicated to Métis youth issues, and a province-wide initiative where Métis youth could come together to take action on issues that mattered most to them, including education, health and well-being, environmental sustainability, language and culture, and nation building.
Our small idea grew into Métis youth coming together to assert their inherent right to self-determination. And while I'm no longer a youth, the initiatives carry on under a new generation of leaders.
Working now at the and , I'm constantly amazed to learn about and partner with other Indigenous Nations who are actively and creatively exercising their inherent right to self-determination
This includes the Lac Seul First Nation, whose community-owned business, Ondaadiziwin Forest Management, obtained Ontario's first Enhanced Sustainable Forest License and successfully certified to the SFI Forest Management Standard. Through Ondaadiziwin, Lac Seul is creating jobs and training opportunities for local youth. They are deepening relationships with local municipalities, businesses and land managers. They have not only reclaimed active stewardship of over 1 million hectares of their territory, but are building a resilient and sustainable local economy in the process.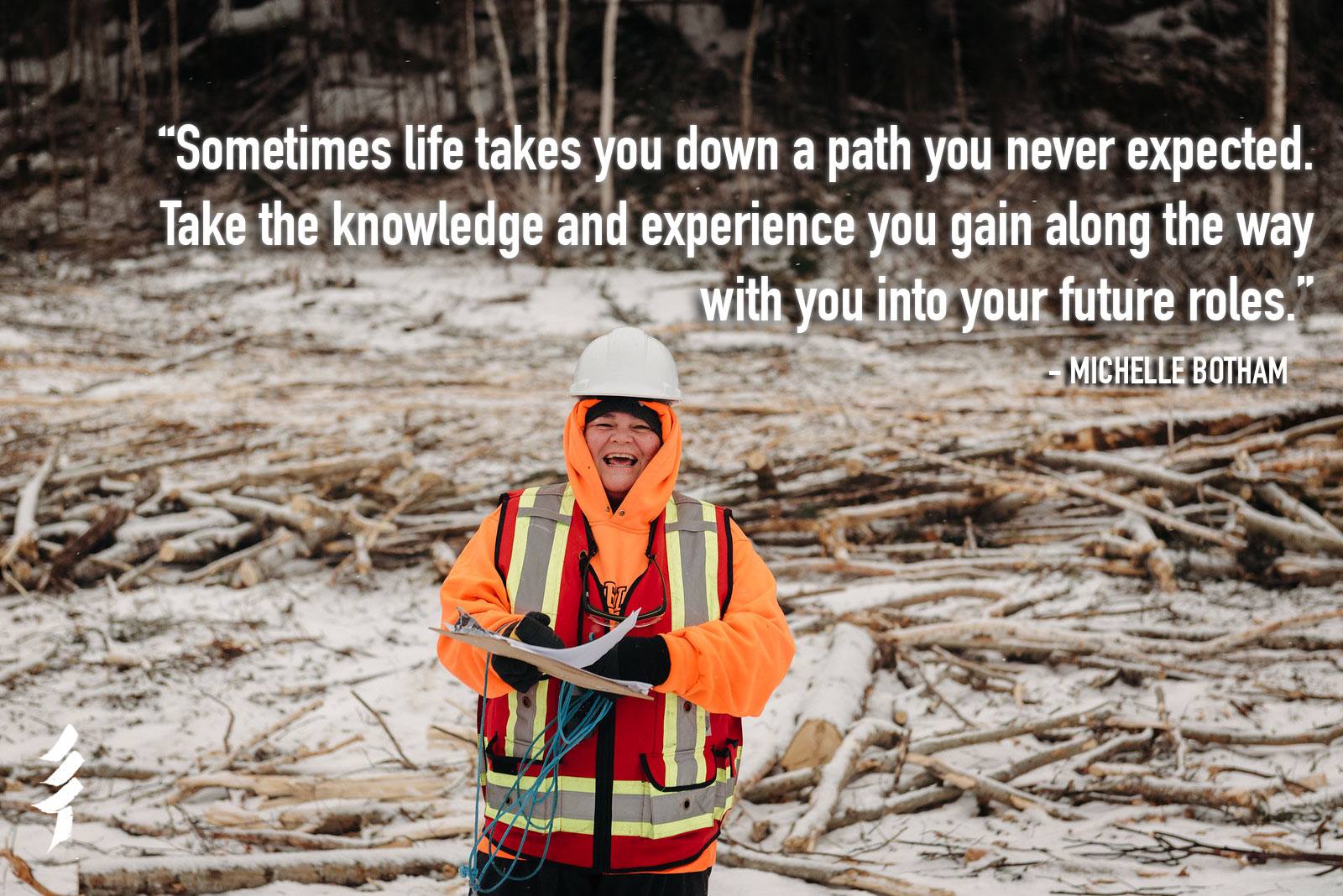 SFI and PLT Canada have been privileged to partner with Ondaadiziwin, co-creating positive, community-driven change that advances the interests and priorities that matter most to them. Together, we have supported land-based Green Jobs for youth, invested in skills training to further build the Nation's forest management capacity, and have shared the stories and voices of Lac Seul's current forestry leaders to help inspire their next generation of environmental stewards.
Like SFI and PLT Canada, Canadians old and young are taking up their own call to relationship and reconciliation. Listening and learning to become the best neighbours and partners they can be. We all have a role to play. Not least of which is letting Indigenous Peoples lead.
The reality that started for me with the #BeadworkRevolution becomes clearer every day is that Indigenous Peoples have long been leading and will continue to lead. The Lac Seul First Nation's efforts through the vehicle of sustainable forest management is just one example on a list far too long and diverse for me to fully describe. Through creativity, determination and respectful partnership, that list continues to grow by the day.
Seeing it now from both sides of the table, I can't help but recognize the prophetic nature of Mr. Sinclair's words to the First Minister's Conference all those years ago: "This is not an end. It's only the beginning… We break new roads for those who'll come in the future. Don't worry Mr. Prime Minister and premiers of the provinces, I may be gone but our people will be back."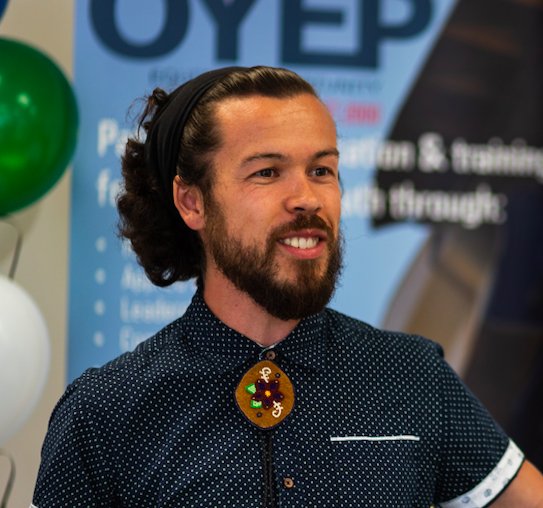 Paul Robitaille is Métis with roots in the histroric Drummond Island community. He holds a Master of Science in Forestry from Lakehead University. Paul is currently the Director of Indigenous and Youth Relations at the Sustainable Forestry Initiative and Project Learning Tree Canada.