Waterloo, Ontario, June 6th 2019
Waterloo, Ontario, June 6th 2019
Ecole L'Harmonie, a French elementary school in Waterloo under the Viamonde school board, is offering its students and staff with a way to properly dispose of their used toothbrushes and other oral care waste through a company called Terracycle. The company provides the school with Zero Waste boxes, an easy way to recycle waste that is difficult to recycle through our municipal blue bins. These boxes can be purchased in various sizes for nearly any type of waste imaginable. This includes batteries, art supplies, automotive parts, baby food, bath and shower accessories, books and magazines, hair nets, ear plugs, cleaning supplies, coffee capsules and much more.
According to Environmental Defense Canada, less than 11% of Canada's plastic is recycled. As educators, Ecole L'Harmonie believe in raising awareness in their community and setting an example to the youth of today. By incorporating the Oral Care Zero Waste Box System into their school, they are offering an effective tool to keep plastic waste from getting landfilled, incinerated or contaminating ecosystems as litter.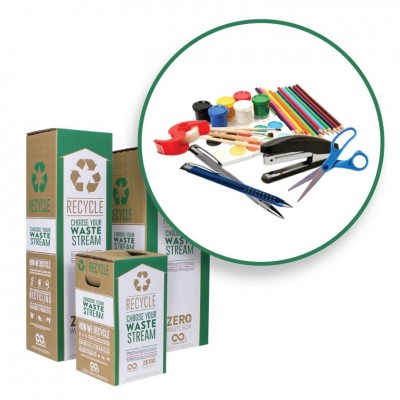 Terracycle's zero-waste boxes can be used for all sorts of different types of waste, including difficult-to-recycle school supplies.
Designated as an "eco-school," Ecole L'Harmonie has a committee, consisting of staff members and students, that regularly carry out environmental initiatives in their school. "Every small action counts, and although habits can be slow to change, it is important to raise awareness among the younger generation who will be making choices in the future." says Sylvie Tremblay, a representative of the school. By placing TerraCycle's Oral Care Zero Waste Boxes in their library, students and staff can drop-off their used plastic toothbrushes, toothpaste, floss and more. Once filled, the Zero Waste Box is sent to TerraCycle for processing where the waste is recycled for use in new products.
TerraCycle is also involved in other school recycling programs. They partner with Staples Canada to collect and recycle used writing instruments. Schools are encouraged to bring in used writing instruments which will then be upcycled and recycled in to products such as park benches, waste bins and more. TerraCycle donates 2 cents to Earth day Canada for every writing instrument received.
There are many other eco-waste initiatives or waste reduction programs that schools can get involved in, either by themselves, with other organizations or with municipalities. For instance, every year Staples also runs a school recycling program for used, rechargeable and single use batteries in all Staples stores in partnership with Call2Recycle. Schools are encouraged to hold collection events and students are encouraged to collect used household batteries and then bring in the used batteries to their closest staples store.
Ontario Eco schools runs a program with ecycle solutions and Best Buy Canada to reduce e-waste in the community as well. Their latest campaign was the #DontTrashTech school challenge which provided a free, convenient and secure way for schools to recycle their unwanted electronics. Students in schools in southern Ontario were invited to bring personal and unwanted electronics to their nearest participating Best Buy stores between May 24th and June 2nd for secure recycling. As a means to encourage students, each participant and one of the first 25 schools to register had a chance to win a $500 Best Buy Gift Card in a random draw.
In the spirit of mindfully disposing of the unrecyclable, Terracycle alone has engaged over 200 million people in recycling, recycled over 7 billion quantities of waste and raised over $44 million for charity globally. They partner with individual collectors, major consumer product companies, retailers, manufacturers, municipalities and small businesses across 21 different countries. As a whole, they divert millions of pounds of waste from incinerators each month. Engaging schools in recycling e-waste prevents e-waste form ending up in landfills where its toxic components may seep into the soil and water and threaten the health of people, wildlife and the environment.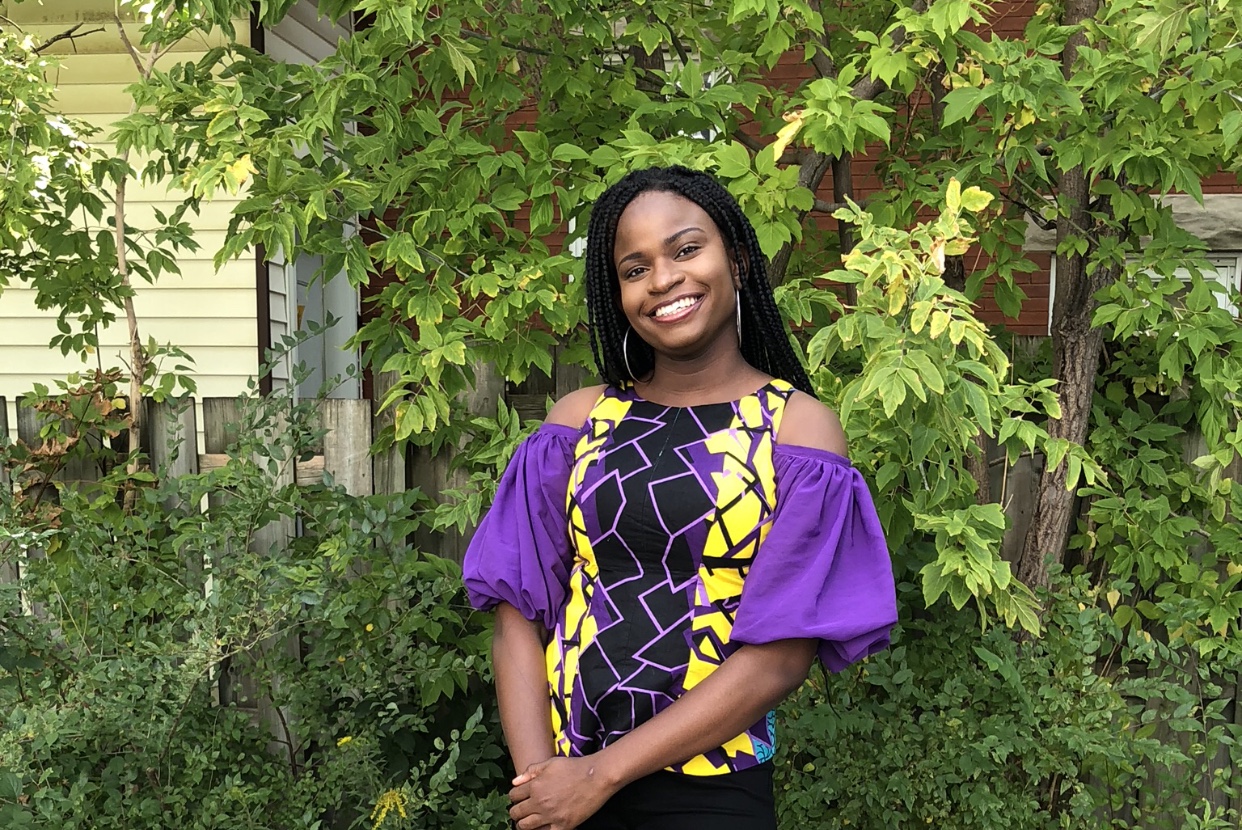 Nengi is a fourth year Geography and Environmental Management student at the University of Waterloo. She is a summer intern with A/J