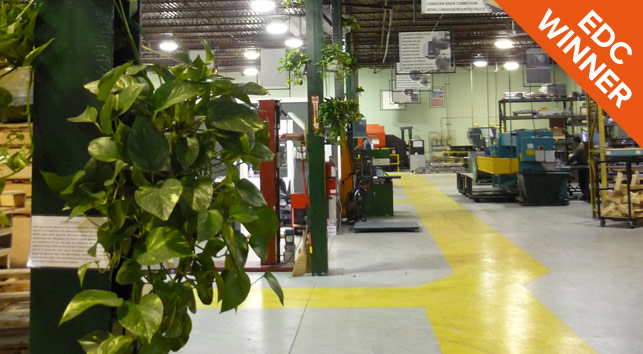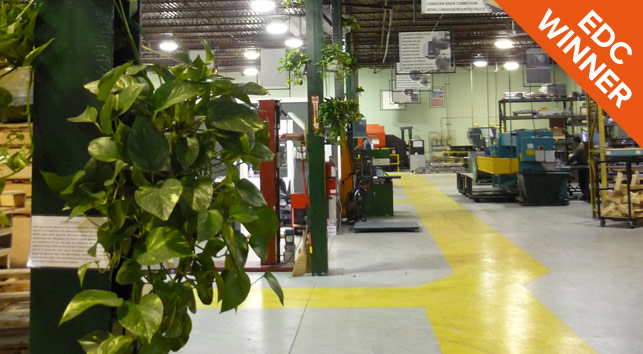 Green support beams at Ontario-based furniture manufacturer Calstone
Scarborough, Ontario-based Calstone Inc. is a leading manufacturer in business, mailroom and modular furniture. They are also leaders in environmental sustainability, and that's why the family-owned business is one of Earth Day Canada's 2014 Hometown Heroes.
Jim Eccelstone and his two business partners established Calstone in 1985, but in 2006 everything changed when his partners retired. That's when Calstone became a fully owned family business. With the transformation in ownership came a change in philosophy, and Eccelstone decided to revamp the company's mission.
From that moment forward, Eccelstone shifted Calstone in a greener direction. His goal: Reduce the company's environmental footprint as much as possible and become the first off-the-grid furniture manufacturer.
"Jim Eccelstone was the one who started this all off," said Cindy Cohanim, special projects manager at Calstone. "He wanted to leave his company as sustainable as possible for his children." Ecclestone's three children, Laura, Jamie and Matt, are all partners in the business and plan to carry the sustainable torch forward.
Calstone currently pursues a variety of environmental initiatives in order to ensure that the company leaves as little of an environmental impact as possible.
One of these winning strategies is the Remanufacturing Program, which helps ensure that furniture parts won't end up in landfills. Through this program, customers are able to send back their used Calstone or metal furniture, which will be reused. Today, 45 per cent of Calstone's furniture is made from recycled content.
Calstone also utilizes renewable energy through Canada's leading provider in total green energy, Bullfrog Power. The company is also GREENGUARD-certified, which ensures that the company's products have low chemical emissions.
Another innovation in sustainability that Calstone is proud of is its 2,000-gallon water tank used to collect rainwater from the roof. The rainwater is used to cool spot-welding equipment and flush toilets. The installation of the rainwater cooling tank – rescued from a farmer's field – has reduced water use by 70 per cent since 2004.
The company is currently beginning to implement a watershed project with its Hometown Heroes Award money, which will improve the company's backyard landscape.