Epic Fail
Source: Pixabay
Ten years ago, 196 countries gathered in Japan to attend the Convention on Biological Diversity. The meeting resulted in a ten year-plan to save our planet's natural biodiversity through various targets to meet by 2020.
Well, its 2020. How have we done?
According to the United Nations' Global Biodiversity Outlook report, shared this week by CNN, not very well. Take target 5 for example; "By 2020, the rate of loss of all natural habitats, including forests, is at least halved and where feasible brought close to zero, and degradation and fragmentation is significantly reduced." Does this seem vague to you?
While deforestation rates have slowed down, the loss vs. gain of forest cover is extremely difficult to measure. Databases which measure the rate of global deforestation like the Global Forest Resources Assessment and Global Forest Watch rely on governments to own up to their own forest loss (yeah right), suffer satellite blind spots, or don't account for regrowth. Trying to meet targets on something we haven't even figured out how to properly quantify is setting ourselves up for failure.
This is just one of many examples of our inability to meet the targets we set for ourselves in 2010. What is the point of having these conferences if the targets and agreements we make during them don't mean anything?
Only One Planet
Source: Only One

This week, the Only One Collective launched a new digital platform called Only One. Founded in 2019 by Blue Sphere Foundation, Lonely Whale, and SeaLegacy, the platform is "a home for stories, solutions, and community action to protect the ocean, tackle the climate crisis, and fuel the movement for a more just, equitable planet". Sounds lovely.
Beyond sharing stories about how individuals are protecting the ocean, Only One creates an online community for its users and allows them to track how their actions are contributing towards a better planet.
I wanted to see what Only One was all about, so I signed up for an account.
The platform has cool series you can watch or read like Roots of Hope, a series about how mangroves help slow climate change. Or Not Disposable, which highlights communities around the world fighting plastic pollution. The platform also has a section for users to participate in the very movements they are watching and reading about. In the Act section on the site, users can sign petitions and donate to the environmental projects they resonated with.
According to Only One, 100% of the funds they receive on the platform will go back to ocean projects and campaigns. Cool!
New Projections Show Possible Outcomes of Melting Polar Ice Sheets

Source: ScienceAlert
For the first time in history, glaciologists, oceanographers and climatologists from 13 countries around the globe have teamed up to make projections about the future of seal level rise. The question is: how just much will polar ice sheets contribute. Over 99% of terrestrial ice is frozen in the ice sheets covering the Antarctic and Greenland. Even partial melting due to climate change will significantly contribute to sea levels. Scientific modelling shows that the Antarctic Ice Sheet mat account for up to 30 cm of sea level rise between 2015 and 2100. However, on the flip side, some modeling suggests that the volume added to the ice sheets by snowfall will surpass what is lost through melting. Essentially this means that there will be a partial offset by 7.8 cm at best. Ultimately this will still lead to drastic sea level rise.
Let me explain why this is a huge problem. Sea level rise does more than just contribute to major flooding. It will contaminate our drinking water, interfere with farming, drastically change our coastal plant life (most likely resulting in severe ecosystem damage) and it will threaten wildlife populations. If all of that isn't enough, it will also hurt the tourism and real-estate industries in coastal areas thus impacting the economy.
The range in estimates reflects incomplete knowledge of melting that occurs at the very bottom of ice shelves. These findings have been discussed in several scientific articles, including five published in The Cryosphere. To refine their predictions, scientists are now turning to a new generation of climate models that directly integrate data on the cryosphere – the frozen water part of the Earth's systems – in addition to atmospheric, oceanic and biogeological inputs.
Canada's West Coast is Burning Along with the U.S.

Source: Global News citing BC Wildfire Service Twitter
By now you've heard of the wildfires raging on the west coast of the united states, but have you heard about the fires burning on the west coast of Canada? There are 23 wildfires currently burning in British Columbia, with the majority in the Kamloops Fire Centre. Three new fires have sparked in the last two days alone. In Southern B.C. many residents are reporting an increase in smoke and diminished air quality due to the wildfires burning across the border in Washington state, Oregon and California. Two fires of note continue to burn in the region: Doctor Creek wildfire 7,645 hectares burned as of Thursday, September 17th, and Talbott Creek wildfire 1,142 hectares burned. Both wildfires are caused by lightning strikes. Firefighters continue to battle the blaze in both areas.
60 % of wildfires in B.C. are lightning-caused. While lightning-caused wildfires cannot be prevented, the severity of wildfires may be reduced through land management activities such as fuels management, prescribed burning and landscape fire management planning. An article published in the Climate Atlas of Canada sites Mike Flannigan, forest fire researcher, as he explains that the future of Canada looks "smokey". Flannigan has been studying fires for over thirty years. He's researched the key ingredients of destructive wildfires – fuel, ignition, and weather – all over the world. His work, and the work of other researchers, shows that climate change is predicted to worsen all three ingredients across most of Canada, making global warming a triple threat to our forests. To read more about mitigation and adaptation around forest fires check out the Climate Atlas of Canada.
Mystery in the Sky: Bird are Dropping Dead in Southwestern U.S
Source: Allison Salas/Twitter
As if 2020 could stop already with the series of unfortunate events, there is more unsettling news of migratory birds mysteriously dropping dead from the sky in southwestern United States. So far the number of birds is not confirmed but it is a mass event that is estimating that it could be in thousands or even millions of dead birds.
NMSU biologist Allison Salas said she had noticed the birds in relatively good condition, but with no fat reserves and minimal muscle mass. With many of these bird species populations already declining – a sudden rift like this could cause some long term damage to the population numbers.
Many were also reporting the birds have been looking sleepy and have been getting hit by cars as their movements have slowed. A mass dead bird sighting is also present in Colorado, Arizona, and Texas, with people being urged to use INaturalist to report the dead species in order to get a larger scope of what is going on. Climate change is to be the top culprit as of now, with many populations of wildlife and birds already at critically low levels – we can't afford to lose anymore.
Google Erased their Entire Carbon Footprint.
Source: TheVerge
Some serious strides in the battle against climate change were made by Google that was announced this week. Google has been carbon neutral since 2007, and just recently announced that the company has eradicated of any carbon it has ever created by investing in carbon offsets. This is setting the bar for the technology industry and many are right behind google – such as Microsoft and Apple. Microsoft has released a statement to become "carbon negative" by 2030, and Apple is announcing to be carbon neutral for their business and the supply chain for their products by 2030.
Google also pledged to use carbon-free energy by 2030 – by turning away from the oil and gas industry through using wind and solar power sources. They also plan to increase their use of battery storage. Artifical intelligence will also come into the equation by applying AI to forecasting the electricity demand. This would create an estimated 12,000 jobs over the span of five years. Using innovation and technology to provide forward thinking solutions to push the climate change agenda for leading companies in various sectors – keep it up google.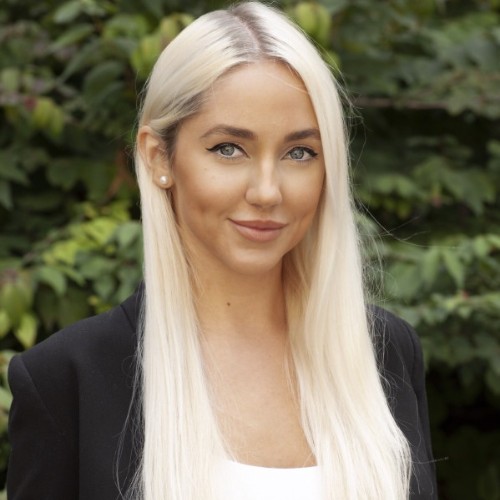 Greta Vaivadaite is a Journalist, Online Editorial and Social Media Coordinator at Alternatives Media. Greta has completed her undergraduate studies at York University in Environmental Management, and completed her Masters of Environment and Sustainability at Western University in 2020. Her professional interests lay in advocating for environmental education, sustainable fashion, and a greener travel industry.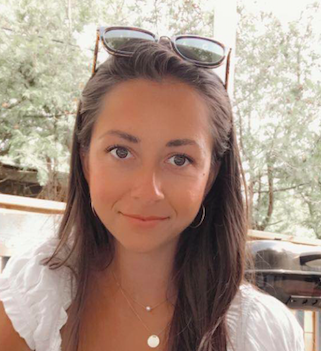 Teo Guzu is a Master's in Environment and Sustainability student with a focus on policy and research. Her background is in the field of Sociology and Global Development Studies where she developed an interest in how climate change disproportionately affects different communities. Her interests lie in plastics and waste management, conservation, and clean technology. In her free time, she enjoys spending time with her family/friends and her dog Charlie, reading, writing, and watching docu-series on various topics.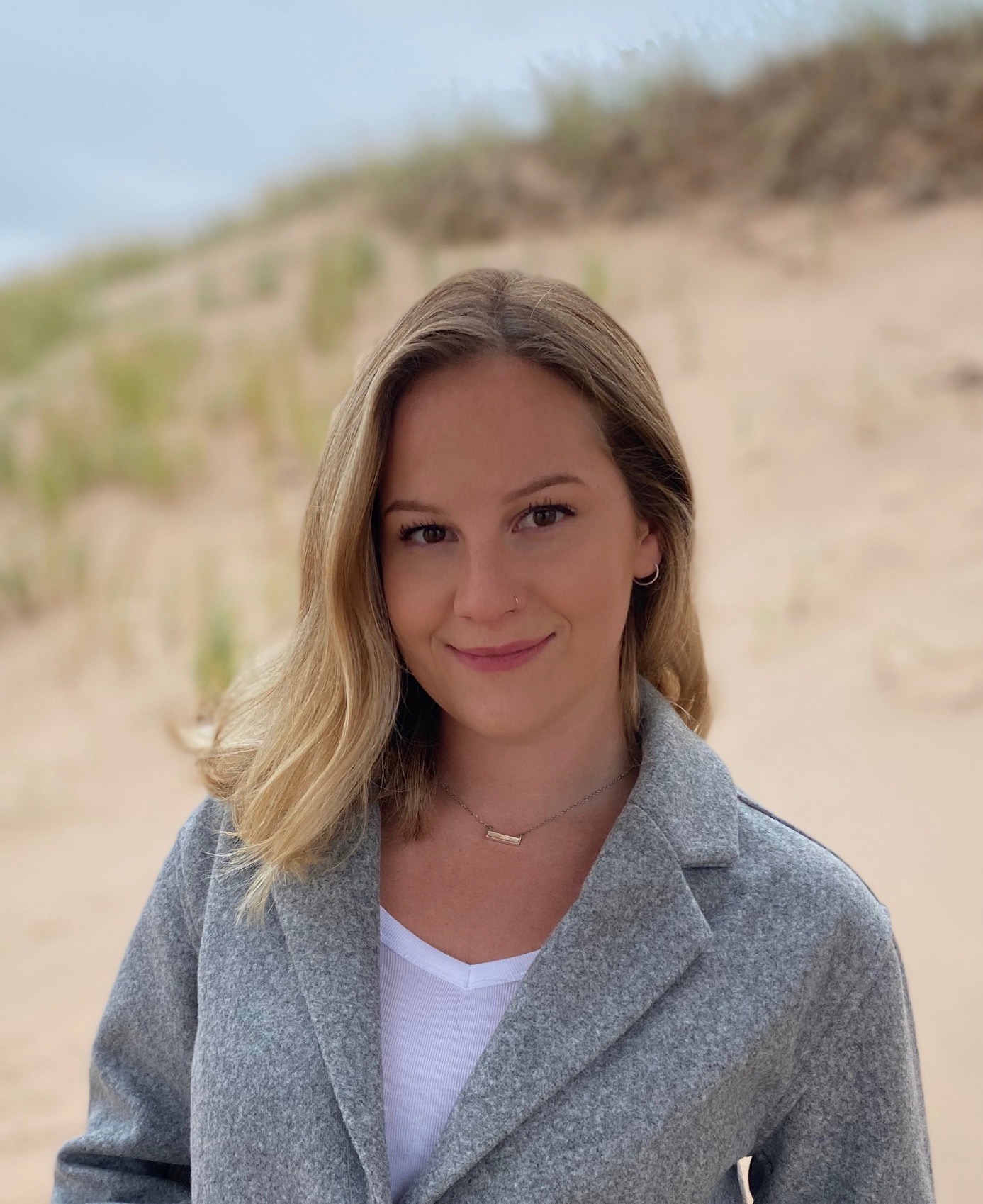 Alexandra completed her Masters degree in Environment and Sustainability at Western University. She also holds a Bachelor's of Science from the University of Windsor with Honours in Environmental Studies, where she concentrated in Resource Management and was actively involved in undergraduate research. Outside of academia, she enjoys hiking, camping, and spending her summers on the beach in Prince Edward Island.