When we think of Eco-Heroes, we often have David Suzuki, Greta Thunberg, or Jane Goodall in mind. Not often does it come to mind to think an eco-hero would be someone you went to school with, or the guy that lives a few doors down who just so happens to be the driver of change in your local community. Let us change that for you.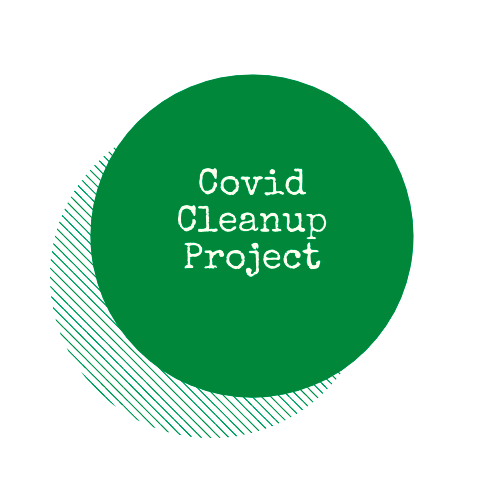 Here is Matt's Eco-Hero Story – Covid Cleanup Project
My name is Matt McCoy and I am a graduating student from the University of Guelph and an Oakville resident. I have always been a big fan of hiking on the trails in Oakville, my favourite spot being the 16 Mile Creek trail system. On my hikes, I couldn't help to notice the constant eyesores of garbage scattered all through the trails that I grew up wandering through. When COVID-19 hit, I found myself motivated to use this moment as the perfect opportunity to get families and other students out to do something for the greater good of our neighborhood. We organized a garbage cleanup, giving us a chance to reconnect with nature during the times of human isolation AND to give back something to nature in the process: a local movement of good.
On April 24th, I decided to take action and launched an initiative called "Covid Cleanup Project" with the goal of using this time to clean up our trails and environment. I created a website with a scheduling tool to ensure that people could get out at different times and keep a distance from others, and used social media to get the word out to my friends. I even reached out to Rob Burton, who serves as the Mayor of Oakville, and he graciously gave his full support for this movement.
The project officially wrapped up on July 8th. The results? Almost 200 bags of garbage collected in 7 cities across the GTA with over 40 volunteers helping out. As part of the initiative, we were also able to raise $2,440 for Second Harvest Canada, Canada's largest food rescue and food bank, who have been doing incredible work by helping those that have been most affected by COVID-19 the hardest.
This project combines my passion for entrepreneurship and environmental activism. In my first year of university, I started a barbecue cleaning and repairs company right here in Oakville which I grew to over 30 employees across Ontario, eventually landing a deal on CBC's Dragons' Den. After spending much of my university life focused on growing this business, I recently sold the business and used the skills I learned to launch a new startup called Start Smart Inc., with the goal of helping other students get their start in entrepreneurship while still in their studies.
When the Covid-19 pandemic hit, I decided to put the time to purpose and use the skills I had learned to launch the Covid Cleanup Project. This project aims to get students and families out on the trails, clean up some litter and gain an appreciation for our local environment.
Starting this project, my one motto which plays over and over in my head: "Think global, act local" that kept this movement alive. This motto can be traced back to my first grade teacher, Mme Linton. Mme Linton was a passionate environmental advocate who started a project that became ingrained in our identity of our school. This project was called "Dream Acres" and was launched with the goal of beautifying our school grounds and teaching students the importance of environmental stewardship. Showing us that when environmental appreciation is integrated during the childhood experience, it will often be carried into our adulthood,
I've been lucky enough to have many positive influences in my life and I am excited to find ways to inspire others to take on similar projects and initiatives. If we're going to save the planet, it's going to take the effort of many individuals to come together and create the change, one baby step to one giant leap at a time. Let's get started!
Matt McCoy
Matt McCoy is a recent grad of the University of Guelph and active entrepreneur and advocate for local student leadership. Matt is the Founder of Start Smart inc., an online platform that helps students get their start in entrepreneurship while in school. Most recently, Matt started The Covid Cleanup Project, a local initiative to clean up the local environment and raise money for COVID-19 relief efforts.