It is often daunting to think of yourself as only one person against a colossally wicked problem – one that has not been solved for decades. Not just a problem, but a pressing one. While it may seem like only doom and gloom is heading our way – we came across Jessica Correa who wants to redefine this for us. There may not be a one size fits all solution for the climate change problem, so Jessica decided to round those "I'm just one person" thinkers and create Random Acts of Green (RAOG). An optimistic solution to create collective action through acts of green while leveraging this change on social media.
RAOG started in 2015 with the concept of rewarding people who participate through a green points system on the RAOG app, which offers users with real-world discounts on products and services from participating vendors. As climate change impacts everyone – we can all be a part of innovative and creative solutions. After all, if you can add one, two or three green acts – it is better than none at all.
Below is an interviewed conducted with A\J's online editor, Greta Vaivadaite, with Jessica about how RAOG came into fruition and her vision of change in the world of climate change.
GV: What is RAOG? How did this idea come to life?
JC: Random Acts of Green is a Canadian women-led and women-operated social enterprise that brings both businesses and people together in an online community that empowers collective climate action. The idea stemmed from my Master's Thesis in university. I noticed a lot of doom and gloom messaging surrounding climate change and kept hearing the same excuses over and over again – such as "I'm Just One Person", "There's Nothing I can do", or "I'll be dead before the problem matters". I wanted to create a brand symbol that allowed people to feel inclusivity, belonging and shared purpose. Through Random Acts of Green, we can bring people together to take climate action collectively rather than individualistically.
GV: What is the vision behind RAOG?
JC: I believe one Green Act at a time, little by little, we can help save our planet from catastrophic irreversible damage. Over and over, I see examples of these simple "Green Acts" multiplying. Actions inspire others – creating ripples of change. The vision behind Random Acts of Green is to stand out as the reason someone installs a composter. The reason someone harvests rainwater from their rain barrel. Or the reason someone refuses single-use plastic items. All of these simple, actionable changes inspire people to take more action and to educate and motivate their sphere of influence to get involved as well.
GV: How does one become a member or ambassador?
JC: We have 3 streams that people can get involved with Random Acts of Green.
A business can join our Green Acts Business Membership Program which helps them align their brand with climate action, showcase their commitment to sustainability, and engage their team in action they can take.
An individual can support our work through our Green Act Supporter Program and get involved with contributing unique ideas of actions people can take.
Furthermore, individuals can download our free app, Random Acts of Green, where they can log Green Acts, earn Green Points, and redeem them for real world discounts on products and services from our partner companies.
GV: What are some of the most exciting things RAOG has worked on?
JC: Through the 5 years of operating RAOG, we had the opportunity to make many exciting things happen from big to small, here is a list of some of the work and the outcomes of it below:
Running our 5th Annual Upcoming HallowGreen Challenge this year that inspires people to take climate action during the month of October.
Funded through Canada's Climate Action Fund to spread awareness about our mobile app from coast-to-coast and travelled across the country to promote this.
Reaching 8 million social media followers this year committed to making a difference for the environment.
Growing our Green Spotted Ambassador Program nationwide to over 575 individuals across 135 Cities.
Supporting our Green Acts Business Members dedicated to combating climate change, including collectively their 100,000+ employees, who are embarking on a journey to improved environmental sustainability.
Developing of our new Mobile App that allows users to log their acts of green, and calculates the reduction of Greenhouse Gas Emissions.
Saving over 272,02 KG of carbon through our app, so far – that's the same as NOT driving across Canada 100 times!
Inspiring our business members and their employees to practice small, daily green actions.
GV: What positive action has come about this initiative?
JC: Many individuals have turned awareness into real action through our platforms. Instead of talking about what to do, we've had many people really put words into action. They've taken the knowledge they've acquired and tried new things and inspired those around them. Because we are inclusive, grassroots, positive, and inspire others instead of judge them, we've had much success in branching out to reach individuals who might not have ever thought of living more sustainably.
So to help an ecohero like Jessica in her mission against feeling small when facing colossal problems – download the RAOG app and participate in the HallowGreen for the month of October to face all your eco-anxiety.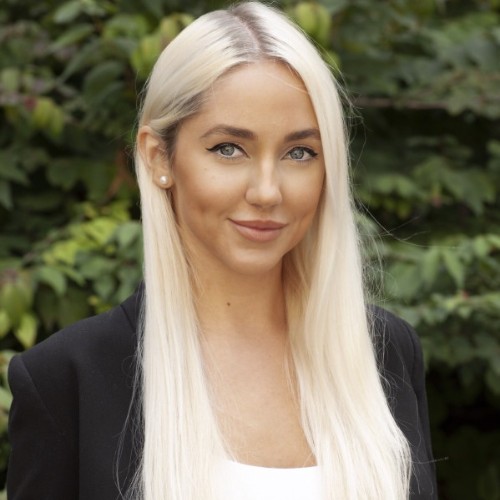 Greta Vaivadaite is a Journalist, Online Editorial and Social Media Coordinator at Alternatives Media. Greta has completed her undergraduate studies at York University in Environmental Management, and completed her Masters of Environment and Sustainability at Western University in 2020. Her professional interests lay in advocating for environmental education, sustainable fashion, and a greener travel industry.