HERE ARE JUST FOUR of the many ways in which greenbelts can be used to the advantage of nearby cities.
HERE ARE JUST FOUR of the many ways in which greenbelts can be used to the advantage of nearby cities.
1. Bring nature into the political equation.
Local government agencies should incorporate the economic benefits that natural spaces provide into their decision making about the future of our remaining wetlands, fields and forests. Greenbelts save money and enhance the health and wellbeing of nearby residents by naturally filtering water, controlling flooding and cleaning the air. These essential ecosystem services would be performed by costly, built infrastructure.
2. Reconnect with nature in our neighbourhoods.
Urban and suburban dwellers, especially children, are becoming increasingly disconnected from nature in their everyday environments. Greenbelts provide excellent opportunities to get our local nature fix by exploring nearby fields, forests and wetlands, and by creating relationships with the precious agricultural lands that feed our cities. Schools and daycares should take advantage by both greening their schoolyards and getting kids out into nature.
3. Adopt a prescription for nature.
Medical professionals should be empowered to prescribe green time as a remedy for physical inactivity and stress. Our busy lifestyles mean too many hours spent in front of screens and commuting to and from work. Greenbelts are a perfect prescription for better health and happiness, providing opportunities for recreation and relaxation.
4. Treat our green spaces properly.
Communities should manage their network of parks, community gardens and ravines as a series of functioning ecosystems, rather than isolated ornaments. These green spaces deliver essential health benefits and provide a home for birds, plants, animals and insects. We need to redouble our efforts to enhance and restore these ecosystems and maximize their benefits.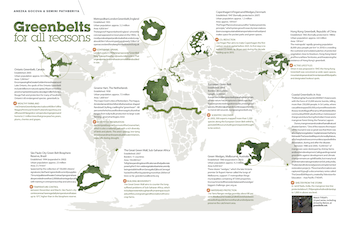 Greenbelts provide even more far-reaching health, economic and environmental benefits. Check out "Bigger, Better Belts" and "Greenbelts for All Reasons" in the Greenbelts issue of A\J for more details, plus discussion of the challenges facing the Ontario Greenbelt.
Keep your eyes peeled for the David Suzuki Foundation's forthcoming report about the impacts of greenbelts on health and wellbeing, to be published in autumn 2013 at davidsuzuki.org.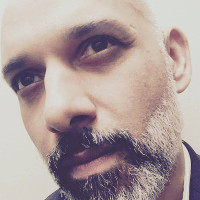 Faisal Moola is an associate professor in geography at the University of Guelph and the former director general of Ontario and Northern Canada for the David Suzuki Foundation.