Karen Eilerson founded the Discovery Child Care Centre 15 years ago in Barrie, Ontario, because she wanted to help heal the disconnect between kids and nature. She's since become integral to nurturing her community by sticking to a simple equation: Less screen time and more green time.
Karen Eilerson founded the Discovery Child Care Centre 15 years ago in Barrie, Ontario, because she wanted to help heal the disconnect between kids and nature. She's since become integral to nurturing her community by sticking to a simple equation: Less screen time and more green time.
Eilerson moved to Barrie with her husband Chris in 1991. After a few years of commuting to her child care job in Toronto, she left it to look after her own kids at home. In 1995 she opened a home day care service and soon started looking for a place to create her own licensed facility. Her vision of "beautiful, inspiring, natural environments" for play and learning ruled out many properties, but after a three-year search she and Chris purchased a three quarter-hectare lot and transformed it into Discovery Child Care Centre's first location, which opened in 1998.
Discovery's outdoor facilities combine mature shade trees and flowers with grassy areas and play structures. Its natural features and location are inviting to wild birds, deer and rabbits, who delight children and staff by visiting often. It also has areas dedicated to building with natural items like pinecones, shells and "tree cookies" (cross-sections of trunk) and sound gardens that include a ladybug-shaped whale drum, dragonfly xylophone and an 11-key akambira inspired by traditional African instruments. A vegetable garden provides kindergarten students the opportunity to practice organic gardening and harvest produce for themselves and the local food bank. There's an outdoor sports court, and a skating rink in winter. Eilerson describes the overall atmosphere as "calming, but there's also lots of room to run and explore!"
Students, who range in age from six weeks to 12 years old, spend a minimum of two hours outside each day and much more when the weather permits. "We believe that whatever can be taught in the classroom can just as easily be taught outside," says Eilerson. "Nature reduces stress and increases attention span, and allows children the time, space and freedom to discover using all of their senses."
Discovery's hands-on programming empowers kids to become stewards of the environment and their community, and the centre's infrastructure and maintenance methods double as educational tools. It's the first business of its kind in Ontario to run on 100-per-cent renewable energy (via Bullfrog Power). The grounds are maintained organically and using water from rain barrels, and the staff and students participate in recycling and composting programs. In 2009, Eilerson installed a geothermal heating and cooling system. Her next goal is to acquire solar panels.
Over the past 15 years, Discovery's unique approach has gained momentum and many accolades – including Earth Day Canada's 2013 Hometown Hero Small Business Award and Environmental Action Barrie's awards for Environmental and Educational Programming and Operating an Eco-friendly Facility. They offer a full slate of licensed programs, from nursery school to kindergarten to before- and afterschool activities. Eilerson opened a second Discovery facility in 2007, and the business' two locations now serve about 200 families from Barrie and surrounding areas of Simcoe County.
Both sites are Eco-Healthy Child Care facilities, meaning they meet certification criteria for minimizing environmental health hazards such as pesticides and polyvinyl chloride (PVC), often found in plastic toys like dolls and beach balls. The original location was also certified as a Nature Explore Classroom in June 2012, a recognition of its excellence at facilitating nature-based play and learning – the first Canadian classroom to receive this distinction. The second location is also aiming for certification by summer 2014.
The most significant indicator of Discovery's influence is the shift Eilerson has witnessed in children's attitudes towards the nature in their backyard. A memorable example occurred when she took the kindergarteners out to check on the garden they had spent months tending. "We were very excited as we knew there would be corn to harvest. When we got there most of corn cobs were gone!" At first the kids were disappointed, but after identifying a deer's hoof print in the beds and learning about their ecology and the pressures of urban expansion on wildlife, "the children came to the conclusion that it was alright to share with them."
Eilerson continues to dream up new ways of improving and expanding her business. One of her big ambitions is to establish a forest preschool – an idea that originated in Europe and is just starting to catch on in Canada. "While children at Discovery spend oodles of time outside in nature, we do not have a forest. The idea of allowing children the freedom to explore in a forest and to learn new skills like fire-building, whittling and fort-making really excites me!" Eilerson anticipates this will be the work of many years because of the safety concerns involved, but it's something she would love to make happen.
Navigating red tape is an ongoing challenge. Eilerson explains, for example, how some health inspectors have strict and perhaps outdated opinions about which cleaning products are acceptable in a child care environment. She has found herself educating inspectors about the safety and value of biodegradable and non-toxic options. Because Discovery is a licensed facility, though, Eilerson always plays by the rules.
Another difficulty has been financing their new infrastructure. While schools and not-for-profit child care centres can get funding through the TD Friends of the Environment Foundation, Discovery is ineligible because it's a commercial corporation. Instead, the Eilersons took out a loan to back their geothermal installation and may have to fundraise for the solar panels. They used the $5,000 Hometown Heroes prize to create and install a second sound garden at Discovery's newer location.
Eilerson has also struggled to find staff who are well-trained in both environmental and early childhood education. To solve this problem, she has employed a full-time "Nature Curriculum Facilitator" to mentor staff in their indoor and outdoor programming. "I do not believe that any of the colleges teach environmental education in the ECE program," says Eilerson. "There is a growing movement of connecting children with nature but it is still in its infancy."
While this movement already has a strong foothold in Europe, Discovery is one of many organizations dedicated to spurring the same trend in North America, ignited largely by Richard Louv's Last Child in the Woods: Saving our Children from Nature Deficit Disorder. The Children & Nature Network, which was co-founded by Louv, and the Child & Nature Alliance of Canada were recently established to facilitate these efforts by connecting like-minded groups, increasing their access to resources and boosting their exposure. As the movement continues to gain attention and support, Eilerson's approach has emerged as a great example for educators and entrepreneurs to make a dent in the next generation's nature deficit.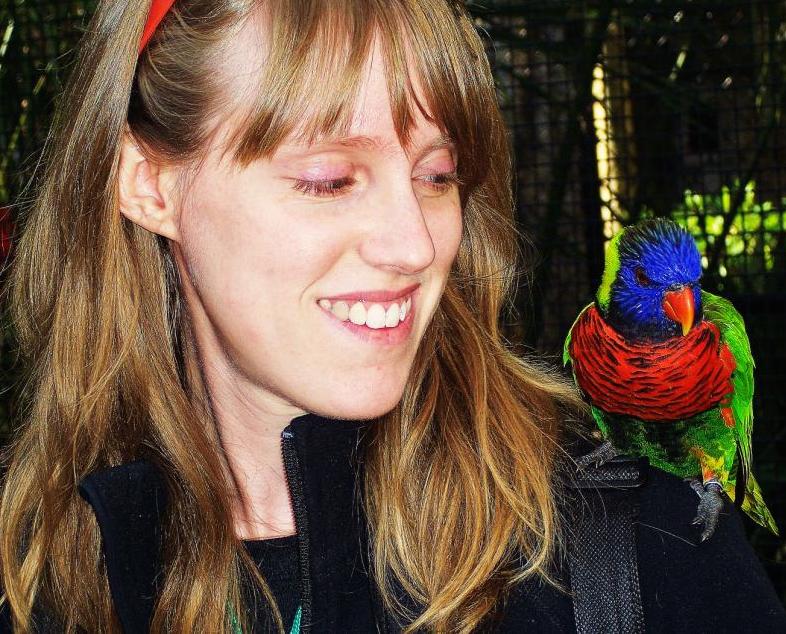 Ellen Jakubowski is a former A\J editorial intern with a BSc in Biology from the University of Guelph and a science communication diploma from Laurentian University. She works as an interpreter at the Cambridge Butterfly Conservatory and blogs about animals in The Wild Side.