I took a sip of the beer that was nested in my hand and looked around the room.

I took a sip of the beer that was nested in my hand and looked around the room. When they said the event was called "Green Drinks", I was under the impression the beer would be green. To my disappointment, it was not.
The event* was being held by a non-profit called LEN, or London Environmental Network, in celebration of the London Brewing Co-op receiving organic certification. LEN has been connecting like-minded, local, environmental businesses together since 2015. At first, I was reluctant to go to this event. Over the past few years of my professional career, networking has always been a pain in my side that I pretended didn't exist. But one cannot say NO to organic beer.
Now making my way through my Masters in Sustainability (Western University's Centre for Environment & Sustainability is part of LEN), I have really come to understand the importance of networking and fully appreciate the work LEN does. By lifting smaller environmental organizations up who might have struggled to make it on their own, these businesses can share resources and network beyond their inner circles at workshops and conferences.
I took another sip of my beer. At the podium was LEN's Executive Director, Skylar Franke. She was speaking about the latest news on LEN's Environmental Incubator Project. "The project," she mentioned, "allows local businesses to pitch environmental ideas and, in return, LEN will support them with coaching and financing needs to make this idea come to life".
"One of the recent Environmental Incubator Programs is the Pollinator Pathways project…" she went on. I recognized the creator of this project, my prof, Dr. Gabor Sass. From what I knew, the purpose of the project was to encourage citizens and businesses along the Dundas corridor in London to plant pollinator gardens to support local bee populations. The idea of mowing natural spaces to fit in with a concrete jungle aesthetic has always irked me, I made a mental note to check out the gardens next time I jog downtown.
Another program run through the Environmental Incubator is the Community Composting Program. Since the municipality doesn't collect compost through curbside pickup, Urban Roots, the leader of the project, has offered to take organic waste which would normally end up in a landfill. In my experience working as an environmental consultant specializing in organic waste, I know people want to compost in London but don't know how or don't see it as simple. And while London still has a long way to go in terms of composting, this program is a great first step.
Programs like these wouldn't be able to run without the support of LEN.
After her speech, Skylar Franke came to speak to the crowd. We spoke briefly about her path and how she became the Executive Director for LEN. After her speech, I listened to Jeff Pastorius talk about an organic delivery service called On the Move Organics, as well as Becca Minielly from the Organic Council of Ontario. Not knowing much about the organic movement, the event allowed me to peer into a new social circle I would have not met otherwise.
I was glad I went.
*BC (Before Covid-19)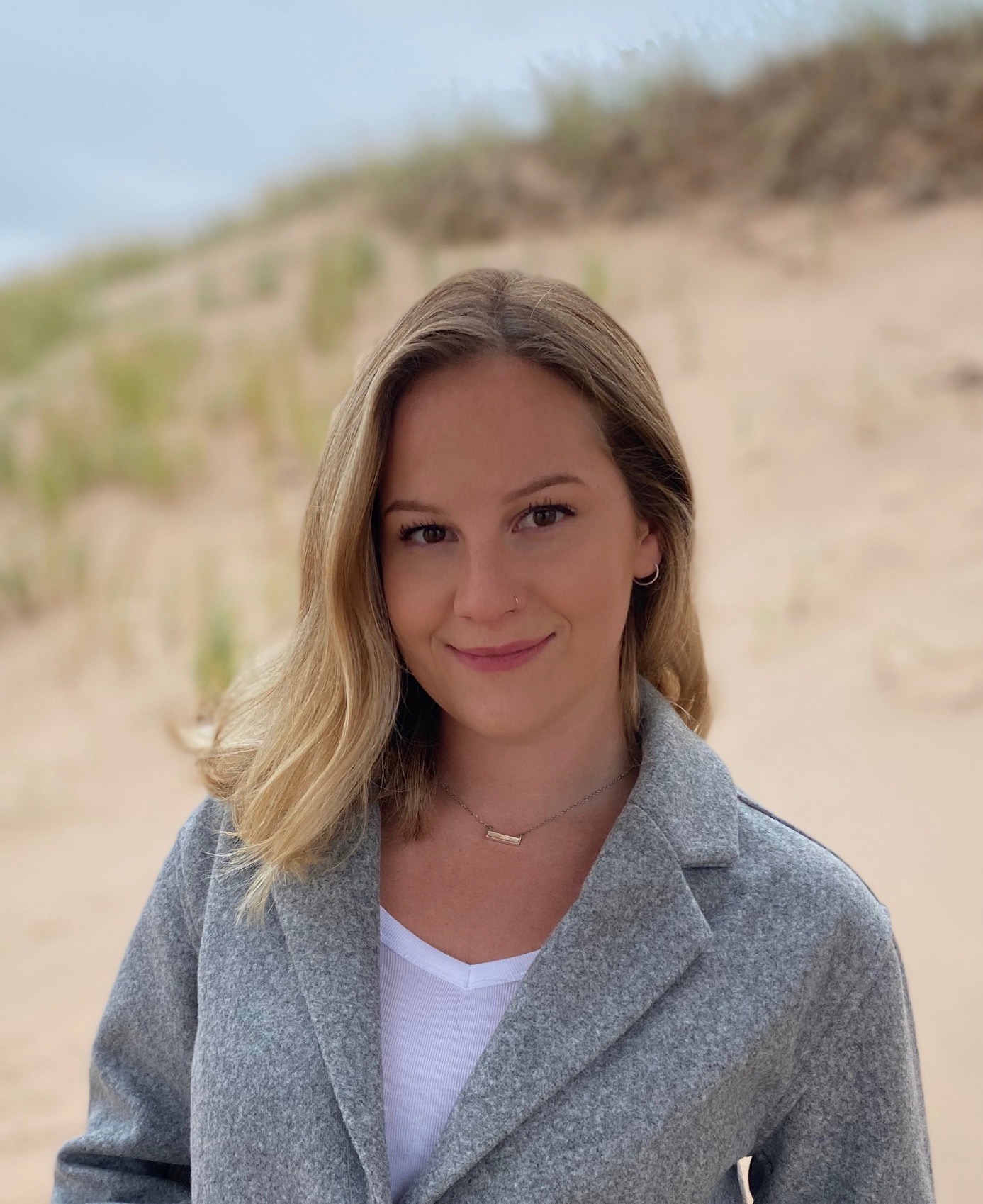 Alexandra completed her Masters degree in Environment and Sustainability at Western University. She also holds a Bachelor's of Science from the University of Windsor with Honours in Environmental Studies, where she concentrated in Resource Management and was actively involved in undergraduate research. Outside of academia, she enjoys hiking, camping, and spending her summers on the beach in Prince Edward Island.