THE FIRST and most important thing to say about food – certainly in 1000 words, but just as certainly if I had 1000 pages – is that there is no first and most important thing to know about food.
THE FIRST and most important thing to say about food – certainly in 1000 words, but just as certainly if I had 1000 pages – is that there is no first and most important thing to know about food.
Most food themes nest inside one another like a series of ever-smaller Russian peasant mamas carved as a set of matryoshka or babushka dolls. This mastryoshka-ish quality to food is due to it being extraordinarily unique. Food, like everything else, is connected to everything else, but instead of the standard six degrees of separation, it commonly has one and sometimes no degree of separation at all. Maybe that's because all critters have the potential to be some other critter's dinner, even if it is only a maggot eating low on the food chain, chowing down on human remains. From ashes to ashes, dust to dust, diner to dinner – such is the circle of life in which food interacts with everything.
Today's food movement helps people grasp this wondrously borderless connectivity and interactivity, and gives our food system space to grow to its full potential, beyond the isolation cells that government departments hide it away in.
Food's borderless world also inspires "actionism" – a term coined by Michael Sacco of the horizontal fair-trade co-op ChocoSol. It describes the roll-up-your-sleeves-and-give-it-a-try effort embraced by people infected by "foodthusiasm," which engages people from many different ages, backgrounds and motivations, and works with them on projects that are at once engrossingly practical and intensely transformative.
The absence of a first-and-foremost checklist for food improvements is uncomfortable for foundation and government officials who unconsciously base their thinking on command-and-control assumptions from the Modernist era of social engineering. (The slamming of which forms the core of my book, The No-Nonsense Guide to World Food.) Best to give up those control-freak habits, silver-bullet mindsets and fix-it mentalities.
Not much moves in the food scene without many different kinds of efforts taken by many different people. Think of something as natural, instinctual, personal, direct, non-commercial, intimate and beneficial as breastfeeding. Baby has to be willing and able, as does Mom, but that's just the beginning. Mom's life partner has to be actively onside, as do Mom's and baby's many partners: doctors, nurses, midwives, doulas, hospital staff, friends, neighbours and employers. It takes human-rights laws to honour Moms' rights to be part of society and breastfeed in public, and workplace laws to assure adequate time off and supportive services, as well as general appreciation of the value of this healthy, thrifty and eco-friendly contribution to baby and society.
It's hard to develop an algorithm for all that. Baby formula is so much more … well, formulaic, though it's otherwise inferior. That's why it takes a food culture to breastfeed a baby, and why baby connects with an entire community food system when snuggling up to Mom.
This raveling is what makes food interactions so dynamic and empowering, but also what escapes many food and health professionals who develop programs that are more complicated, but less complex and simple than they need be.
I was jarred into seeing the simplicity of true complexity at a Community Food Security Coalition conference in New Orleans this fall. Two representatives from the industrial city of Belo Horizonte, Brazil (population 2.4 million), described their leading-edge food security programs. The list was impressive:
four popular restaurants offering low-cost meals to seniors, students and others;
subsidized farmers' markets in low-income areas;
free meals made from unsold produce made available to participants in neighborhood clubs serving low-income residents;
abundant community gardening plots;
special food packages for pregnant women – all featuring safe and nutritious food in dignified and convenient settings; and
almost all of the city's programs emanate from a humble department of supply and services that deals head-on with making healthy food readily accessible to everyone.
After describing their various services, the Belo Horizonte presenters showed a graph indicating the steep drop in maternal and infant deaths over the last 20 years of their food programs. My colleague beside me, a longtime staffer of a city public health unit, gasped when she saw the dramatic results. "We have to stop thinking so narrowly, in terms of specific problems people face, and start organizing more broadly to respond to the social determinants of health," she whispered.
What so amazed both of us was the ability of comprehensive food programs to almost casually achieve a range of specific goals – all brought about, according to the Brazilian experience, when basic determinants of health drive the show. Alternatively, our practice of focusing on specific programs for specific groups of "at risk populations" – from teen moms to obese seniors – complicates something that's really very simple, in its own complex way.
One lesson I learned over 10 years managing the Toronto Food Policy Council, culminating in a foodstrategy project I worked on for Toronto's Medical Officer of Health David McKeown, is that food issues are both a gateway and a lever. Because food issues are ultimately people issues, they open the way to any number of initiatives, from job creation to school curriculum development. They also leverage vast amounts of creative energy by engaging many people, thereby yielding terrific results for modest costs – exceeding on many fronts whatever could have been done with one focused campaign.
There is no government department of food in Canada because politicians find specific points to put first and foremost – be it a ministry of agriculture, rural development, health or economic development – all of which avoid dealing with food as a whole and miss the one point that needs to be front and centre about food: there is no first and most important thing to know about food.
Wayne Robert's book, The No-Nonsense Guide to World Food, delves deep into food-security issues and covers diversetopics – from fast food and nutrition to agri-business and supermarkets. facebook.com/NoNonsenseGuidetoWorldFood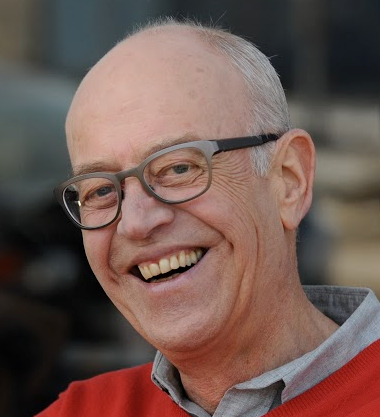 Wayne Roberts, who headed up the Toronto Food Policy Council for 10 years, is the author of two books about food. He is a member of A\J's editorial board and regular contributor to the magazine.