This interview with La Siembra Co-operative, the company behind the Camino brand, is an exclusive preview of our Invest in Change issue. Invest in Change will be out in the new year!
A\J: Why did you make the decision to go fair trade?
This interview with La Siembra Co-operative, the company behind the Camino brand, is an exclusive preview of our Invest in Change issue. Invest in Change will be out in the new year!
A\J: Why did you make the decision to go fair trade?
La Siembra Co-operative: By the late 1990s, some great worker-owned co-operatives like JustUs! in Canada and Equal Exchange in the US, were working hard to teach consumers about fair trade in coffee. However, no one was addressing the issues within the chocolate industry, which has always been one of the most corporate-controlled unfair markets. One of our founders, Tia Loftsgard, was an educator, and in combining her interest in teaching youth with the need for a pioneer in fair trade in chocolate, she and two other like-minded entrepreneurial friends, started La Siembra and created our chocolate brand Camino.
A\J: What were some obstacles and triumphs in your journey to becoming a fair trade company?
LS: There were very few standards for fair trade in cocoa or sugar at that time. So in addition to all the regular challenges faced by a start-up – getting the word out, finding capital, developing a team — we had to work with activists and rural organizers in Latin America to identify small-scale producer organizations and figure out what is fair for cocoa farmers and sugar cane farmers. Both international markets are highly distorted, and even to this day there is a lack of transparency by a few large multinational companies. When you compare what a shopper pays for chocolate — $30/kg at the supermarket, and what farmers receive for their crop by corporate buyers — $2/kg for cocoa beans and 10¢/kg for sugar cane, the unfairness is obvious. But re-defining the terms of trade was a herculean effort that our founders took on.
The first owners had lots of community support, though! First United Church in Ottawa let us use some of their space to hand-pack tins of hot chocolate in that first year. Activists and friends signed on as non-voting investors. So it truly was a grassroots community effort.
A\J: Can you tell us more about your organic policies and the reasoning behind going organic?
LS: Looking at the food system, there are two kinds of farming – petro-chemical farming (or conventional farming) and sustainable farming (the latter of which includes organic farming methods). However, it's difficult to ignore that our global food system is dominated by petro-chemical-intensive farming systems with a need for sustainable alternatives. We are fortunate in working to empower small-scale farmers to organize themselves and build a dignified future for their children and their communities. To take a holistic approach to fairness for consumers and producers, we want to not only address the economic aspect, we also want to address the health and ecological aspects. The organic farming systems and practices do just that. All the ingredients and final products we sell are 100% organic for those reasons.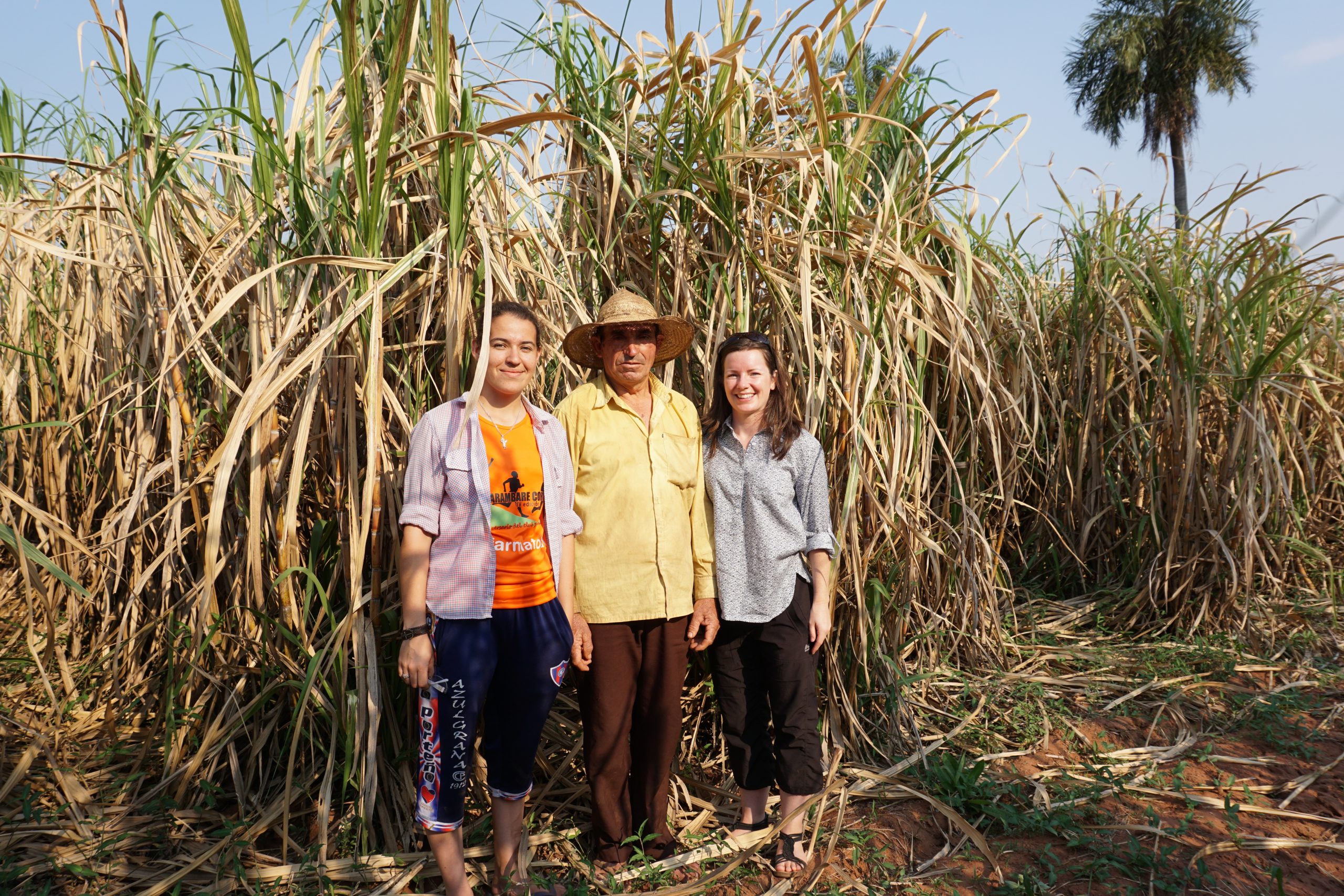 A\J: How has investing in sustainability affected your bottom line?
LS: In our 20-year history, the organic and fair trade premiums we have paid to growers represent 100% of profits. We put farmers first, our member-owners know that, and our outside investors know that as well. When worker-owners and investors put their money into the co-op they become stewards of our mission. We like the Small Producer Symbol's (SPP.coop) fair trade standards because they require companies to ensure a significant and ever-increasing portion of the overall business to be conducted under fair trade terms. There are plenty of companies who have 1 or 2 products with a sustainable claim and the rest of their product lines are business-as-usual-race-to-the-bottom economics. Fortunately, this new generation of shoppers sees through any efforts to use sustainability as window-dressing. Our worker co-op is all in – democratically run organization, fair trade and organic as part of our DNA, and this is why our brand sells year on year.
A\J: Why did you decide to build your brand as a worker-owned co-operative as opposed to more traditional practices?
LS: We wanted a truly alternative model that respected the contributions and value of one's labour and baked democracy into our work. In many ways it feels like the current dissatisfaction with the status-quo and our political climate is about just this. That democracy and transparency is not just in buying from co-operatives of small-scale farmers, and not just in voting on fair trade terms. It also means worker-control of the place where we all dedicate our workday. We have all heard the phrase "people over profits". Giving one vote to one person, instead of more votes for whoever owns more shares, is a way to live and breathe that concept. La Siembra, like Equal Exchange, Planet Bean and JustUs!, also wanted to model a new way of doing business. Not a non-profit with a social mission, not a company hoping to grow and sell out, but instead a self-funding and growing social change organization.
A\J: In our latest Issue, Invest in Change, we look at the concept of bottom-up, grass roots investment compared to top-down investments from large organizations. Would you say your organization is more aligned with a top-down or bottom-up organizational structure?
LS: Very bottom-up. We have slightly over 140 investors who have risk capital in La Siembra but do not have a vote. They invested to support the social mission and have a right to earn dividends, but voting control rests with the worker owners. So it's an innovative capital model that reinforces La Siembra's vision that these kinds of economic relationships (like the ones we have with our farmer suppliers) should be built for the long-term and the value we create left within the community.
A\J: How do you think being a worker-owned co-operative has benefitted your organization? What setbacks might this approach have caused, if any?
LS: If we were not a worker co-op, our business would have sold out by now. Our brand may not have the same soul, our products may not taste as good as they used to, our Camino fans may no longer be the same, and the nature of our relationships with our producer partners may be more transactional. Being a worker co-op means that every employee / worker owner cares deeply about the business, its reputation, its service and the quality of its products. We all have some skin in the game and the governance of the co-op will pass from member to member. This is a real strength, and it makes a real difference during times when it's harder to feel that we can all count on each other to do the job that needs to get done.
The worker co-op model is also not an easy one to understand, so there is definitely a learning curve for any new employee. As to become an owner, it is required to invest in the business; it can definitely alienate certain people. Understanding how to govern and make strategic decision for our collective business also takes practice and time. Those aspects can be difficult at times but they are so incredibly rewarding and meaningful that it makes it all worth it.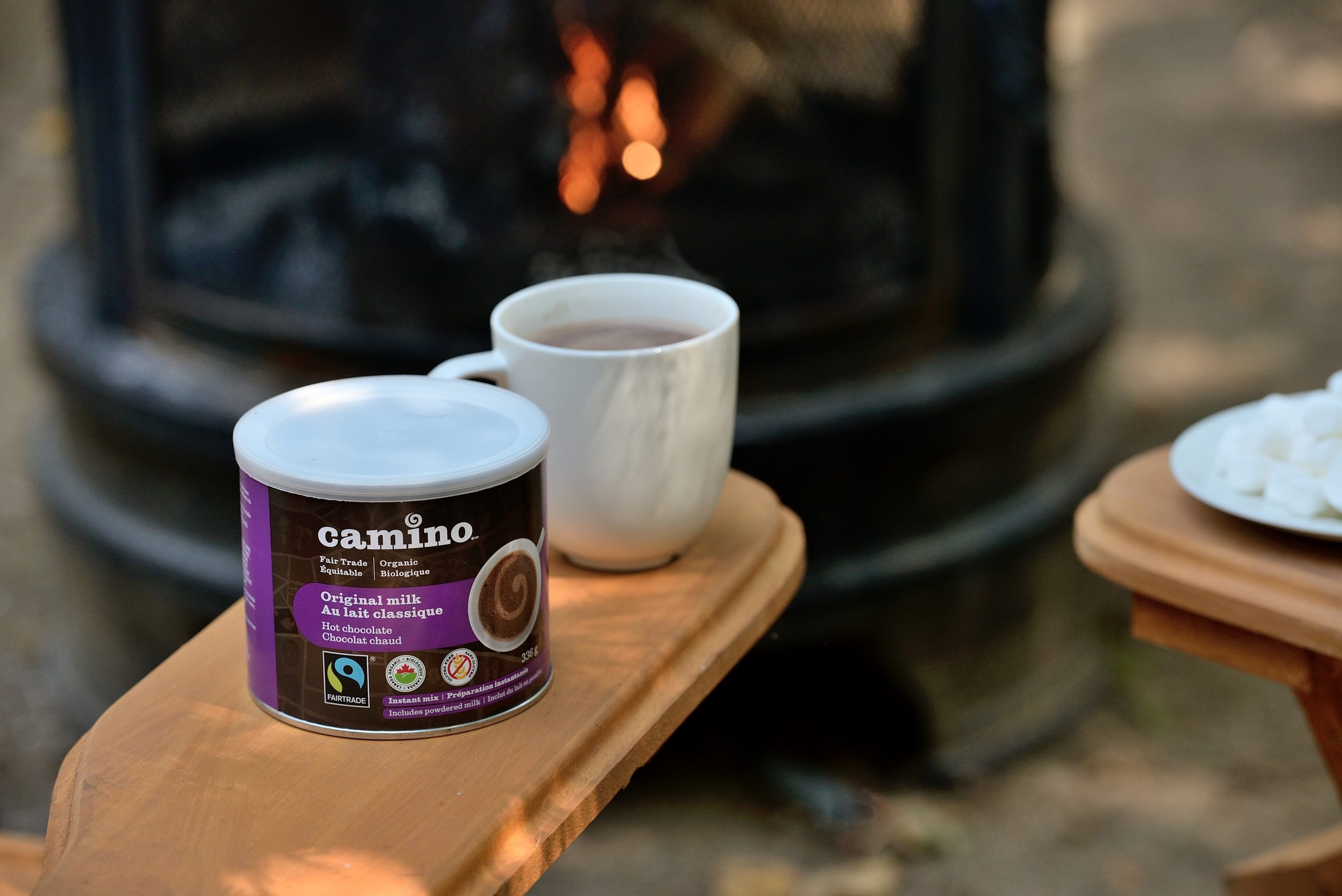 A\J: Have you included Sustainable Development Goals into your mission and day-to-day operations?
LS: There is a deep alignment between the SDG's and the values and core principles of fair trade and cooperative organizing. We have long measured ourselves against these and how we put these principles into practice. We talk about triple bottom line now as a means of meeting our corporate social responsibility but before this term became a part of the corporate business vernacular, we were already employing small farmer fair trade as a means to deliver on the sustainable development goals. There is a good article here that talks about the reinforcing relationship between fair trade, organic and the SDGs.
A\J: In what way do you think small and medium businesses can address the climate crisis?
LS: We think SMEs are key to tackling climate change issues. It is hard to turn the ship around when you are a large corporate entity that functions first and foremost to serve the shareholders. It's a financial disincentive. This is not to say that there aren't amazing large businesses out there doing good work, but for the most part it is because sustainability and social impact has been embedded in their business model and leadership as part of the DNA.
Small community-based businesses have to live in and thrive in the communities they serve and are therefore incentivized to respond to the demands of the community. They can be both nimble and innovative in the way they respond to climate issues and will see this reflected back in the community almost immediately.
A\J: How big a role do you think small and medium businesses should have in the community?
LS: We talk about the illusion of choice at La Siembra. Consumers see so many options available to them, especially at the grocery end and especially on the shelf that you would find our Camino products on, and yet the reality is that it's all owned by the same 5 corporate food distributors.
It looks like a lot but it's just a variation of the same 6 ingredients. Commerce is much like the homogeneity at the store shelf. This is why we think its important to invest in and support local community-based businesses. They are the choice that consumers deserve as patrons. And often they are the heart and soul of diversity and cohesion in small communities.
A\J: What more can people do to help organizations like yourself?
LS: People who want to see our food system change for a healthier, more democratic and fair one, can support organizations like ours by making small and incremental changes to their purchasing choices. We invite them to join us on the Camino team.
Adam is a journalist in residence with Alternatives Journal, and Master of Climate Change student at the University of Waterloo. He is part of the TRANSFORM project based out of UW's SPROUT lab which seeks to understand the role of small to medium size businesses in climate governance and how we can accelerate their transition to low-carbon.