What on earth is a zine?
A short-form magazine in both title and format, a zine (pronounced "zeen") is a small, self-published booklet, generally distributed via mail order, online, in zine libraries, and through independent booksellers and infoshops. They are often created in a do-it-yourself style, with handwritten text, cutting-and-pasting and unpolished illustrations.
What on earth is a zine?
A short-form magazine in both title and format, a zine (pronounced "zeen") is a small, self-published booklet, generally distributed via mail order, online, in zine libraries, and through independent booksellers and infoshops. They are often created in a do-it-yourself style, with handwritten text, cutting-and-pasting and unpolished illustrations.
Some public libraries, including in Toronto and Vancouver, now have zine collections, and the VPL features a "guide to all things zines" on their website. You can download zines for free online at Zine Book, Zine Distro, The Small Science Collective, Crimethinc, and the Zine Library (which is temporarily offline).
We've collected some of our top eco-zines for you to download here, all in PDF format. You'll notice that the pages are out of order in some of them – that's because they're already imposed, ready for printing and folding into a booklet for easy reading. Many of the descriptions below were provided by the Zine Library or zine authors themselves.
Sustainable Living
Start with the simple stuff – or dive right in!
A Sustainability Guide for Everyday Folk is jam-packed with over 200 tips covering cooking, cleaning, health, hygiene, transportation, art and more.
Self-Sufficiency Pamphlet: A Common Guide for Living is a jumble of info about housing, water, food, health & more to help you "live as though the system is down & falling."
A Very Abbreviated List of Resources to Protect the Earth at a Variety of Levels offers a short list of resources and advice for living sustainably.
How Not to Kill Most Life on This Planet: An Introduction to Radical Sustainability is an exploration of current misconceptions about sustainability, offering a definition of this much misunderstood concept and some specific examples of what should or should not be considered sustainable.
Dumpster Dive: A zine guide to doing it and doing it well provides tips, etiquette, and suggestions about the practice of dumpster diving. It also discusses the issues of privilege and who has access to dumpsters and creating a sustainable movement.
Green Consumerism
Take your sustainable thinking a step further with a critical look at mainstream environmentalism.
Greenwashing & You! A Primer on "Green" Capitalism explores the concept of greenwashing, and, more broadly, the idea of green consumerism. It also suggests some less-than-subtle solutions for the problems arising from industrial society.
Environmentalism & Gentrification takes a brief look at how green consumerism, middle-class activist spaces, and even improved public transportation can push poor people out of their homes – and how environmental activists can work against it.
Activism
Sharpen and sustain your change-making skills.
A Civilian's Guide to Direct Action, from Crimethinc, lays out what direct action is, what it's good for and how it works, as well as addressing some of its criticisms.
Counterbalance: Thoughts on Activism & Mental Health is an exploration of how to make our movements sustainable in the long term, and how to take care of ourselves as we immerse ourselves in fighting the worst horrors that the world has to offer.
Gardening
Grow your own food naturally and sustainably – it's better for your health, the environment and everyone else!
Grow Food, Not Lawns! aims to inspire you to envision, demand and create healthy urban ecosystems that provide abundant food to all the residents within them.
Companion Plants & What Herbs Can Do For A Garden are reprints of decades-old wisdom about companion planting to maximize the success of your garden.
Compost: What it is, How it is Made, What it Does is an extensive guide to, well, all of the above.
Edible Forest Gardening provides a sustainable and productive way to grow healthy food with polyculture.
Potions Master: A quick and dirty look at Integrated Pest Management is an introduction to IPM, which favours natural methods of pest control that work with the ecosystem, rather than toxic chemicals that work against it.
Guerilla Gardening: Beneath the Concrete provides a critical analysis of the connections between monocultural agriculture, the World Bank and IMF and international development that urges us to "take back local control of our lives – beginning with the food we eat."
Outdoor Exploration
Get to know the world around you – really well – with guidance from the folks at Knowing the Land is Resistance.
Knowing the Land is Resistance (KLR) is a project based out of the remaining Carolinian forest, nestled between the shores of Lake Ontario and the cliffs of the Niagara Escarpment. This zine is the first compilation of the monthly articles written by the KLR collective. Each article focuses on a different wild space, and explores how cultivating a more intimate knowledge of those spaces can advise our work as activists.
Learning From the Land: A Workshop Guide Compiled by the KLR Collective outlines a four-part workshop series about connecting with wild spaces and building watershed-scale resistance movements. The detailed instructions in this guide will help anyone play the fun games that make up these workshops in their own communities.
Look for a blog post from KLR soon, outlining their vision for an anarchist ecology.
Bikes & Car Culture
Get out of your car – and onto a bike!
Critical Mass! is a flier circulated at Critical Mass bike rides about the problems with car culture and why Critical Mass and bike-riding in general are important.
What's Wrong With Cars explores the ecological costs of the car and car culture.
Community Bike Cart Design provides plans for a bicycle trailer with a 200lb capacity that's cheap and easy to build.
Herbal Medicine
Medicine originates with plants. Take care of yourself naturally (and inexpensively!) with these guides.
Plants Gone Wild! Refining Ethical Wildcrafting presents a critique of wildcrafting (i.e. harvesting medicinal plants and herbs from the wild) that comes from a perspective rooted in decolonization and indigenous solidarity. It asks what ethical wildcrafting looks like for herbalists who are also settlers in North America.
An Herbal Medicine Making Primer is a thorough examination of the various methods of preparing herbal medicines. Few plant-focused and herbal medicine zines explore any methods beyond simple infusions and decoctions. This zine seeks to remedy this by giving detailed instructions about menstra, tinctures, salves, creams, sitz baths, salt scrubs, and more.
Herbs for Trauma is a zine on herbal medicine for coping with trauma, with a focus on sexual assault.
Healing in the Woods Around Us: Medicinal Plants for Mental Health Support focuses on medicinal plants that grow in the piedmont region of central North Carolina, United States, but most of them can be found or grown all over the place.
Mini Zines
These mini zines from the Small Science Collective are printed on one side of one sheet of paper and the folded into a small booklet. The SSC provides folding directions for one of the more popular formats used.
What's Up With Food? is an introduction to sustainable food choices, covering fruits and veggies, meat and fish, plus some info about GMOs.
For the Birds is a mini zine about how birds are descendant from dinosaurs.
Free Water vs Bottled Water examines the many dimensions of the tap vs bottled rivalry, and suggests 5 ways to make your tap water better.
7378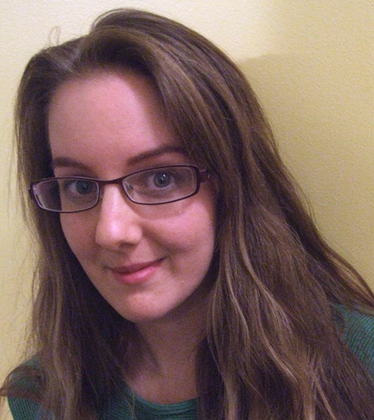 Laura is a past A\J managing editor. She has an MA in Communication Studies from Wilfrid Laurier University, is an organizing aficionado, lackadaisical gardener, and former musical theatre producer. @inhabitings