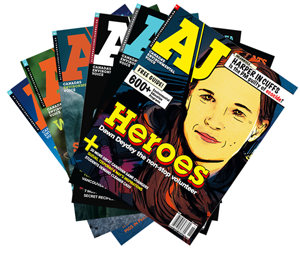 who we are \ what we do \ join the A\J community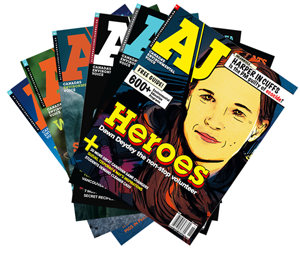 who we are \ what we do \ join the A\J community
Who we are
A\J, or Alternatives Journal, is Canada's national environmental magazine, independently publishing intelligent & informed environmental journalism since 1971. A\J is published by Alternatives Media Inc, a registered Canadian charity that is dedicated to publishing hundreds of stories, inspiring thousands of meaningful actions and engaging with millions of Canadians, each and every day.
Our mandate is to promote an understanding of "environment" in the broadest sense of the word, including social and political dimensions, and stimulate dialogue about environmental issues – as well as to provide critical and informed analysis and provide publishing opportunities for Canadians.
A\J has emerged as the go-to source for up-to-date news on the environment and is reaching thousands with its insightful reporting. As the mainstream media abandon environmental issues, we need sources such as A\J more than ever. I am a big fan! –Maude Barlow, National Chairperson, Council of Canadians
A\J is Canada's oldest environmental magazine, and is the official publication of the Environmental Studies Association of Canada. The magazine was founded at Trent University in Peterborough, Ontario, moved to the University of Waterloo in 1984 and now operates independently under Alternatives Inc.
Read the full A\J history.
View the A\J staff directory.
What we do
We deliver reliable, future-focused environmental journalism
A\J's editorial mission is to be "Canada's Environmental Voice" by providing a forum for civilized debate and, when appropriate, to advocate for positive and sustainable solutions. Walking the line between an accessible consumer magazine and an academic journal, our articles are carefully edited by an experienced editorial team and are vigorously fact-checked.
We support environmental education in Canada
A\J produces an annual guide to Canadian post-secondary environmental education programs. We also have a special sponsored subscription program for students across the country, work with faculty members to develop ways to use A\J in the classroom and provide custom educational services.
We help build the Canadian environmental movement
A\J participates in and supports a variety of events, projects and campaigns. Our archives also provide a wealth of lessons learned over 45+ years of the Canadian environmental movement.
We look forward to the new A\J in our offices, as indispensable to those working in the environmental community. It is bright, relevant, wide ranging, useful and important. – Michael de Pencier, Co-Founder, Investeco Green Funds
Help us continue to report on important environmental stories and advocate for a greener, healthier tomorrow by making a donation to A\J today.
Join the A\J community