Anna Bowen is a freelance writer and editor based in Guelph, Ontario. More of her writing can be found at annabowen.org.
Author Articles
WHEN BJÖRK CRITICIZED Magma Energy Corp. chairman and CEO Ross Beaty in an interview with Maclean's in November 2010, the Icelandic pop singer couldn't have struck a deeper chord. Maclean's...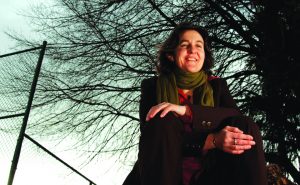 RECENTLY LAUDED by the CBC as one of Anna Maria Tremonti's "Game Changers," Nicole Rycroft has been on an impassioned journey. Originally from Australia, this stalwart activist for environmental rights...
Authors Blog