Chelsea Gutzman is a former A/J editorial intern, now working on a post-grad degree in journalism at the University of King's College in Halifax.
Author Articles

MIRANDA ANDERSEN BELIEVES that young people should play an active role in influencing the issues they care about. "Kids should get involved in something they love because it's easier to...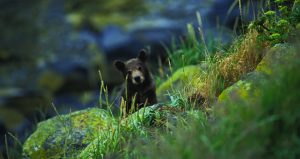 A WHITE SPIRIT BEAR cub tentatively crosses a mossy log, followed closely by his black sibling. Majestic grey wolves search for salmon from a rocky, seaweed-enveloped shore at low tide. Two...
Authors Blog