David B. Brooks is a natural-resource economist and a member of Alternatives' editorial board. He was a founding director of Canada's Office of Energy Conservation, director of the Ottawa Office of Energy Probe, and, for the last 14 years of his formal professional career, associate director for environment and natural resource studies at Canada's International Development Research Centre. When he is not in a canoe, he identifies ways to conserve fresh water.
Author Articles
This issue of Alternatives focuses on water soft paths. For most people this statement invites the question: What are water soft paths? Though noun and adjective have been reversed, water...
Authors Blog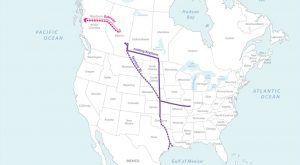 The case that I want to argue is that pipelines appear to be the best way of moving the huge volumes of crude oil and other forms of petroleum that...