Two Suzukis in one podcast!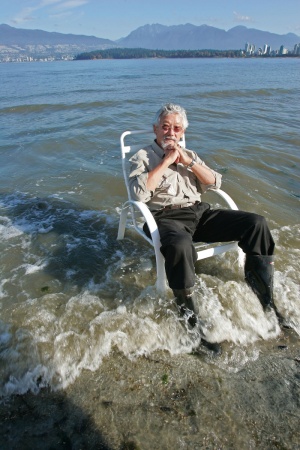 David Suzuki shares stories about his environmental heroes, the best way to teach children a love of nature and how Rachel Carson opened his eyes to the real world outside the science lab (2:51). Read an excerpt from the interview in Heroes of Heroes.
"Before World War Two, we lived in Vancouver, and we'd be going out fishing and camping on weekends. I don't think there is any greater way to teach you a love of the natural world, and so I am ever grateful to my father for that."
Severn Cullis-Suzuki talks about what's changed in the 20 years since Rio, the importance of youthful idealism and fostering community – and issues a generational challenge to baby-boomers (15:35).
"Youth have a power. They have this clarity that they can see what's going on in the world… And we need to hear that voice." As an adult, "you come to understand hypocrisy, and that's a very dangerous thing, because then you can rationalize the destruction of the natural world."
Read Heroes (39.6).